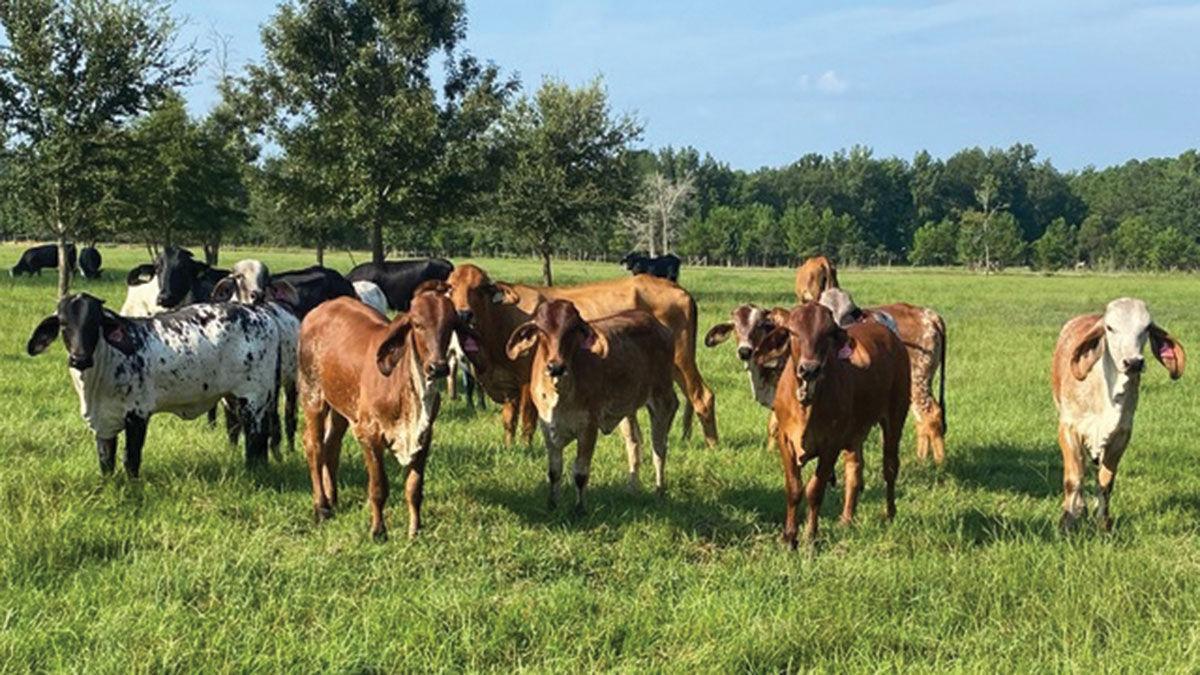 The global center of research for tropical cattle has to be somewhere. "Why not Illinois?" says Matthew Wheeler, University of Illinois researcher and leader of a project that has successfully bred cattle to thrive in hot climates and produce 10 times as much milk as indigenous breeds.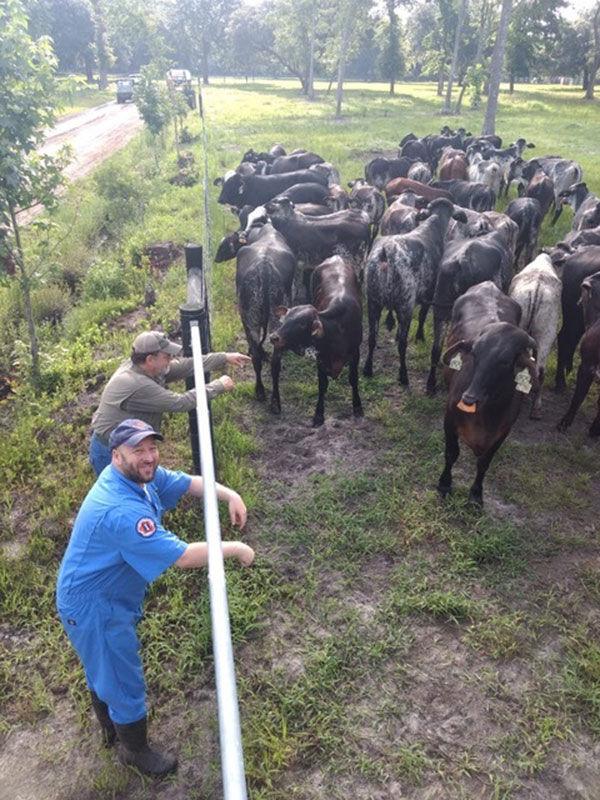 University of Illinois researchers leading the Chessie Creek Farm Tropical-Adapted Cattle Project are in their fourth year of developing cattle that have both the powerful milk production capabilities of Holsteins and heat tolerance of the Gyr breed, found in South America and originally from India.
With the guidance of Wheeler and his team, the first U.S. Girolando heifer — five-eighths Holstein and three-eighths Gyr — was born in November 2020 at Chessie Creek Farms in Walterboro, South Carolina.
This heifer is expected to start producing milk in 2022 at least 10 times the rate of Gyr in their native habitat.
These calves and the many that follow are producing a herd of embryo donors that will provide tropical-adapted dairy cattle genetics to the developing world, Wheeler said. The goal is to double or triple milk production in countries with food shortages, he said.
Five Girolando calves have been born so far in the project, and about 120 more are expected by September, said Wheeler, a professor of biotechnology and reproductive sciences.
At least 50 people have been involved in all aspects of this project. In all, 1,000 animals, including cows and calves, currently have a role in this achievement, Wheeler said. The best Holsteins in the world and a small herd of pure Gyrs are the foundations of the new synthetic Girolando, he said.
Start in Illinois
"Illinois agriculture has its fingertips on all of this," Wheeler said.
The University of Illinois has resources including dairy nutritionists, geneticists, other animal science experts and Extension specialists to support the project and share expertise. Work is also done in collaboration with dairy farmers. Other Midwest farmers grow the feed.
All these talents are needed to help feed the world, he said. This could be a game changer in some developing countries in tropical climates.
"I'm looking 10 years down the road," Wheeler said.
Kim Kidwell, University of Illinois College of ACES Dean, called the project "unbelievably exciting."
"It is especially special because of the people involved, including grad students, professors, people from the industry. It has taken a village to come together to make this happen," she said.
"He's been dreaming about this his entire career. It's exciting it is happening now," Kidwell said of Wheeler.
Kidwell has enjoyed seeing Wheeler's photographs of the red and white spotted calves, with long faces and droopy ears.
"Food security at home and abroad is very important to us," she said. "This is an example of what good science can do to feed people."
'Be bold'
For Wheeler it started in the 1990s, when he saw cattle in Brazil that did well with the heat but weren't nearly as productive in milk as Holsteins in the U.S.
Genetics from Brazil can't be used because the country doesn't have foot-and-mouth disease-free status. So, Wheeler progressed his work in Panama in 2010. When he spoke about this project in 2016, a member of the audience wanted to know how to support it. He has a farm in South Carolina where the temperature was hot and humid — just right for raising cattle destined for tropical countries.
That was the beginning of the Chessie Creek Farm Tropical-Adapted Cattle Project. With a U.S. location, graduate students and professors could be involved, and the breeding would take place in a country with good health status.
"It was time to be bold and use the tools we developed over the years," Wheeler said.
Tools include embryo transfers, in-vitro fertilization and technology useful in reproduction.
While the Girolando breed is developing, Wheeler is also in discussions with governments, universities and other organizations in Latin America, Africa and Asia to plan distribution of embryos in the next year or two.
Brad Lyndsey, who has a history of being part of groundbreaking embryo transfer and in-vitro fertilization projects, is also part of the Tropical-Adapted Cattle Project.
"I'm one of the problem solvers where the rubber meets the road," said Lyndsey, who is also part of another project in India using similar technology with similar goals.
He describes himself as "one of the get 'er done guys."
Lyndsey said he likes being part of the philanthropic work that starts with the owner of the farm where cattle are raised, at cost, to ultimately feed hungry people around the world.
"Our dairy and beef cattle in the U.S. are at the top of the pyramid," said Lindsey. "These efficient cattle can help produce better cattle elsewhere."
Lessons learned
The work is also valuable domestically in the lessons learned, he said.
American farmers and ranchers are forced to do more with less and use technology and genetics to get there.
"As long as people are drinking milk and eating meat, there is a perpetual demand for efficient genetics," he said.
This research is also being adapted for beef cattle.
"Marbling, yield, muscling and growth rate are issues that can be addressed," Wheeler said. "We have a strategy to produce tropical-adapted beef animals in our project as well. We have already produced some embryos but do not have any calves born yet."