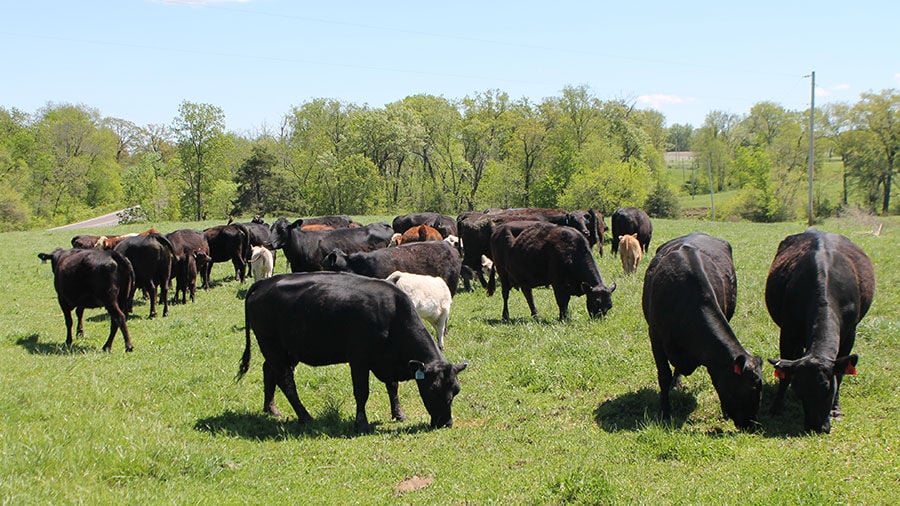 Introducing legumes into grass pastures can provide many benefits, including a boost in forage yields.
Garry Lacefield, professor emeritus at the University of Kentucky, says there are a number of advantages to seeding clover and other legumes into pastures. One of those is biological nitrogen fixation.
He says bacteria live in small growths on the roots, or nodules. Nitrogen fixation is done by the bacteria, and the NH3 they produce (ammonia) is absorbed by the plant.
He spoke Feb. 24 during the National Cattlemen's Beef Association Winter Reboot virtual conference.
Lacefield says legumes will also increase forage quality. He says data suggests a steer can gain a half-pound more per day when grazing fescue with clover than it can grazing a fescue paddock with added nitrogen.
Other advantages include benefits in crop rotations, reduced animal toxicities, better distribution of growth, more attractive and interesting pastures and increased profit.
Lacefield says conception rates also are better on pastures that include legumes. Research indicates those rates are significantly higher on pastures with fescue and clover than those with fescue fertilized with nitrogen.
Yields are also dramatically higher.
"A pasture with tall fescue and red clover is going to yield about 11,300 pounds per year — much more than tall fescue with nitrogen applied," Lacefield says.
There are also environmental advantage to incorporating legumes into pastures, says Don Ball, professor emeritus at Auburn University.
He says pastures become more attractive to bees and wildlife, adding legumes provide an "environmentally friendly source of nitrogen."
Ball says pastures with legumes are also more attractive to cattle. He says the palatability of legumes results in better forage consumption and helps calves gain weight.