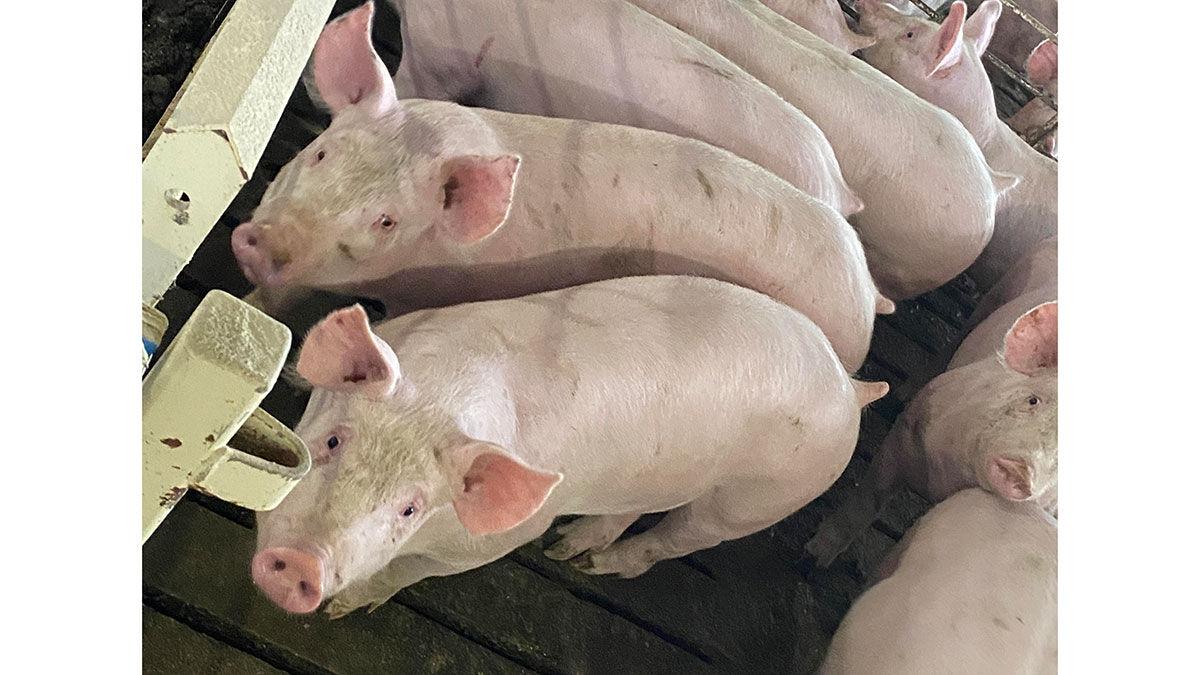 Every day someone seems to learn something during the COVID-19 pandemic which will help another part of society.
Such is the case for controlling foot-and-mouth disease.
Danelle Bickett-Weddle, Iowa State University lead public health veterinarian, said many things learned in the human pandemic can help in prevention and management of a foreign animal disease outbreak, specifically FMD.
"FMD could cause more of a market disruption than COVID-19," she said at the virtual Driftless Region Beef Conference Jan. 27.
An outbreak of FMD, which affects cloven-hoofed animals including cattle, sheep, pigs and goats, could affect food availability, animal welfare and economic viability of operations, she said.
FMD is not a food safety or public health risk, she emphasized, but it can have serious consequences nationally and internationally.
If FMD was found in the U.S., it would cause a huge disruption in international trade, Bickett- Weddle said. She reminded attendees of the economic impact for Japan.
Today the public has a better understanding of viral disease and its impacts because of COVID-19, she said.
"COVID-19 was a great practice run," she said.
It's been like a walk-through with COVID-19 to understand some of the processes for managing major disease outbreaks, she said. The main tools to fight it are to "stop movement," just as was done with COVID-19 in the early shutdowns.
Contact tracing and asymptomatic transmission of the disease, both of which the public learned about during the novel coronavirus pandemic, are relevant in controlling FMD as well, she said.
The FMD response plan calls for identifying infected farms and contacting other farms as part of the effort "to contain, control and eradicate the disease," Bickett-Weddle said.
The first step would be a 72-hour shutdown of movement.
"During those 72 hours, a lot would happen," she said.
Because the disease is highly transmissible, extra tight biosecurity would be required. FMD can be transmitted through semen and wool, so those commodities would also have to be closely monitored.
"Biosecurity is tough to do well," she said.
She likened biosecurity protocol to building a moat around a castle.
Part of the biosecurity plan includes traceability, which requires all products to have a Premises ID that is up to date.
To be allowed to move livestock again, farmers need a special movement permit, she said.
The risk would be deemed higher in a controlled area where the disease was known to be present.
"All actions would receive a lot of public scrutiny," Bickett- Weddle said.
She encourages producers to look at the Secure Food Supply plans for beef at securebeef.org. There are similar documents ready for pork and other animals. Also, as with COVID-19 masking rules, states have difference guidelines for FMD, and it is important to know the rules of your state, she said.
While the disease has not been present in the U.S. since 1929, which is "fantastic," the public is now aware pandemics can arise quickly, she said.
Testing for virus positivity and vaccines are also priorities for an FMD outbreak just as they are with COVID-19. Issues including refrigeration and distribution timing are important.
"It is not an easy decision (for a country) to decide to vaccinate," Bickett-Weddle said.
The U.S. maintains the highest status of being FMD free without vaccine. If vaccines are used, it could lower the United States' trading position on the world stage, she said.