SPRINGFIELD, Ill. — Illinois livestock producers say they are making the state a better place, and they can prove it.
Several farm and commodity group leaders released a report at the Illinois State Fair that outlines the positive role of animal agriculture. It is a compilation of statistics produced by government agencies and other entities. The 35-page document was produced by the Illinois Farm Bureau, along with groups representing the state's beef, pork and dairy producers.
Designed, in part, to counter criticism of animal agriculture, the report lists "four truths" about livestock agriculture in the state. They address the industry's environmental stewardship, value to the state's economy and role in keeping farmers in Illinois.
"For too long, we've heard that the livestock industry in Illinois is not regulated. That is simply not true," said Mark Gebhards, executive director of governmental affairs and commodities for Illinois Farm Bureau. "We have a vocal minority that likes to bring attention to the very few problems in this industry."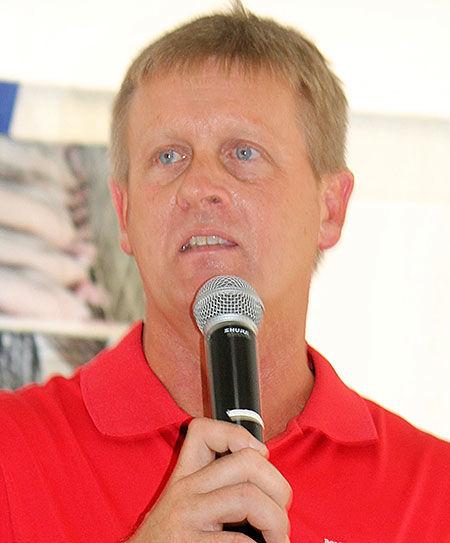 Nashville, Ill., dairyman Craig Finke echoed Gebhards's comments.
"When we do a good job and can prove it to the consumer, it's good for everybody," Finke said.
The "four truths" as listed in the report are:
1. Environmental issues are uncommon on livestock farms.
2. Illinois livestock farms are environmentally sustainable.
3. Livestock farms are economic engines for Illinois.
4. Livestock farms create opportunities to bring the next generation back to Illinois' rural communities.
Information in the report comes from state and federal regulatory agencies, including the Environmental Protection Agency, Department of Agriculture and NRCS.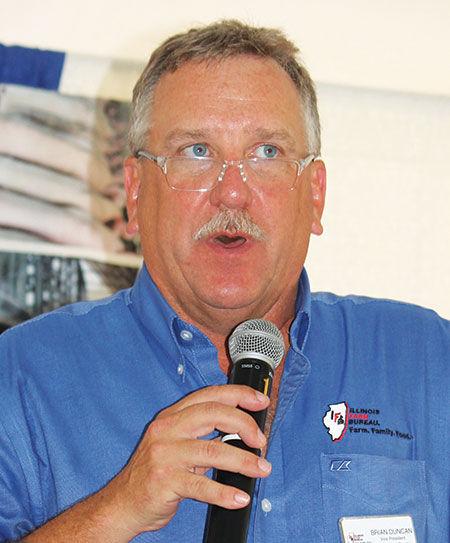 Brian Duncan, a pork producer from Polo, touted the economic benefits of a healthy livestock industry in the state.
"The great Illinois economic recovery will begin on the farm," Duncan said. "It's the No. 1 industry in the state. It will begin with us. Livestock is certainly an important part of the economic engine of Illinois."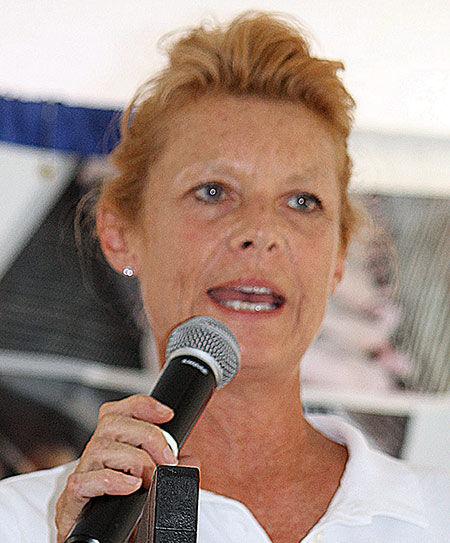 Joni Bucher of Marietta, a fourth-generation cattle producer, said her family is a prime example of the fourth truth. Her son took a job off the farm following his graduation from college, but decided to return to the farm.
"What we need to do is bring more young people home to develop a new foundation in agriculture," Bucher said. "I see that in my own life. My son bought a vehicle locally, we bought a tractor locally, we shop for groceries and other things locally. This is one crucial way for our rural communities to survive."
Gebhards said it is important the public doesn't get complacent about the importance of agriculture in the state.
"We're always under the assumption that all of the corn, soybeans, wheat, hog and cattle and dairy production in this state will always be there," he said. "It's something we don't want to take for granted."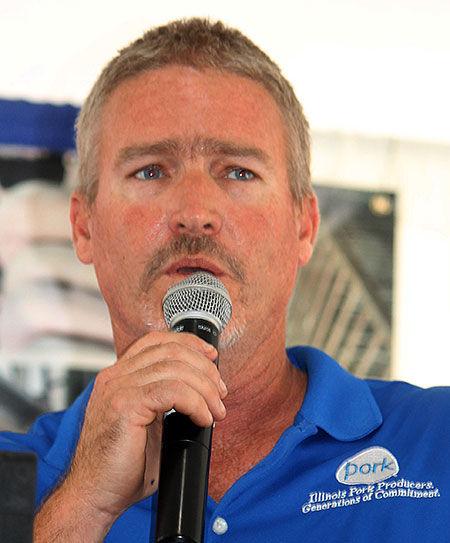 Mike Haag, a pork producer from Emmington, heralded environmental successes he and his colleagues have achieved, including using 41 percent less water and 78 percent less land in pork operations compared to 50 years ago.
"I think that's outstanding," said Haag, who serves as president of the Illinois Pork Producers Association. "Farmers are continuously looking for new technologies and opportunities to improve their production practices, all the while reducing their footprint."
Gebhards was executive director of IPPA in 1996 and was involved in writing and implementing the Livestock Facilities Management Plan. He is proud of producers' compliance since, noting that only 24 complaints were filed statewide in 2017.
"Since inception in 1996, the compliance and violations on livestock farms decreased every year," he said.