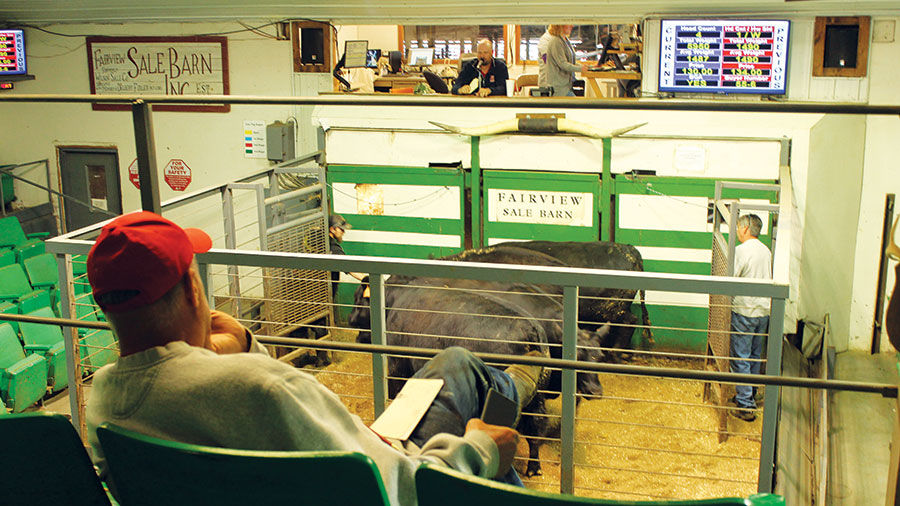 FAIRVIEW, Ill. — Jake Fidler jokes that his diapers where changed at the sale barn he now co-owns.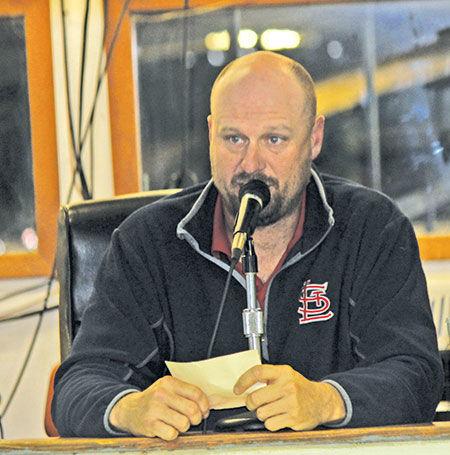 He was set on his future career for as long as he can remember. Like farming, sale barn management is a passion that extends generations.
The sale barn business has changed over the years. Fairview Sale Barn today is different than the one run by his grandfather, Delbert. Back then there were many small farms which had cattle and hogs and other livestock to sell.
"Thirty to 40 years ago they sold a lot of feeder pigs," Jake said. Today, more than 90% of the auctions are beef cattle, with some sheep and goats, hay and straw.
Although the family livestock business is passion, he said it takes a lot of work and continual attention to be successful.
"Livestock auctioning is a risky business," said Jake, now a co-owner and the company's manager.
Sometimes thousands of dollars of cattle leave the building before the money goes into the bank, he said.
Family business
To be successful, he said they have to be well-rounded. In conjunction with the auction business, the family also runs Illini Beef Marketing Services, where employee Bob Garber plays a big role following the markets and providing information to clients.
Garber said he's part of the "family." He has been in the cattle business for 55 years.
There are fewer sales barns today as markets continue to change, Garber said, but the biggest game changer for livestock in recent years was when the ethanol business grew in the 1990s. The byproducts created another feed source for cattle in this part of the Midwest when corn prices were high.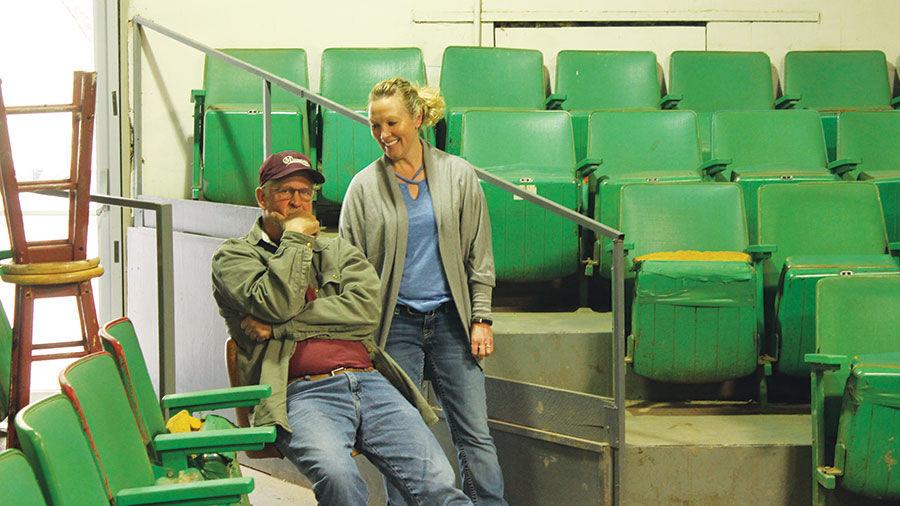 Jake works side by side with his wife, Laura, who is immersed in office work and duties including weighing in cattle for auction, while he is auctioneer and takes on a multitude of other tasks. Their two pre-teen daughters also show interest in cattle and the business already.
"Addison worked the ring during her spring break," he said.
Addison and Alyssa both show cattle.
Jake and Laura joke about the challenges of husband-and-wife teams working together, but Laura is quick to say, "It's a blessing to work together and raise our girls."
It's tradition for women to be involved in the business.
"It was my aunt's idea to buy the business from her dad," Jake said.
Beverly Morell encouraged her brother Bob — Jake's father — to go into business with her.
The brother and sister team ran the business until Jake bought into it in 2015.
"It's a tough business, where you have to pursue knowledge," Jake said. "You learn from doing it and you have to keep learning."
One of the biggest challenges is keeping up with all the regulations, Jake said. Laura is active in the Livestock Marketing Association. In the role of a LMA young leader, she recently went to Washington, D.C., to talk to legislators about issues that affect livestock and related businesses.
"We try to stay involved and be good advocates," she said.
Most markets have gone through some changes over the past 20 years, says Chelsea Good, LMA vice president of government and industry affairs.
She says technology has allowed markets to reach a broader audience through the online streaming of auctions, allowing sellers to watch the sale even if they cannot be there. Online bidding is also popular with some markets, Good says.
Livestock markets are also involved in helping producers meet different requirements when it comes to regulations.
"If you need an official ID if you are taking cattle across state lines, the livestock markets will make sure you stay in compliance," she says.
Good says LMA has made animal welfare a top priority, creating a guide to help train and educate market employees on how to properly handle livestock.
"Our markets go through an assessment of their animal handling techniques," she says, adding changes could be recommended after that assessment.
The LMA and its members are also involved in disease prevention, working with USDA and state governments on programs designed to limit movement in the event of a foreign animal disease outbreak.
Good says livestock markets play a key role in the ag economy. She says 31 million cattle are sold each year at livestock markets, along with 7 million hogs and 3 million sheep.
"Our markets are a huge part of that industry," Good says.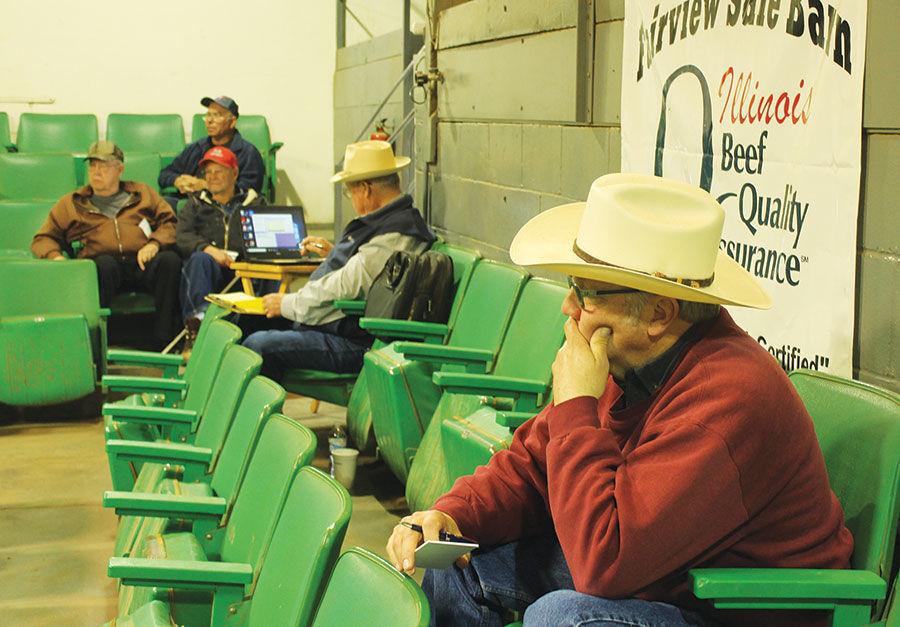 Community impact
One of the Fidlers favorite times of year is when the Ag in the Classroom programs bring suburban children to the sales barn to learn about agriculture.
"Some of the parents have the best questions," she said.
Farmers and ag businesses must continue to connect with consumers and tell the story about being good stewards of the land, she said.
"We need to concentrate on our end users," she said.
Running a sale barn and livestock marketing operation is challenging, but Jake sees many reasons to be optimistic about the future, and he is proud of the contributions his family business has made in the community in west central Illinois.
They average about 25 employees and choose to sponsor and support 4-H and FFA and agricultural projects.
"Our economic impact here is huge," Laura said.
Brian Curless, the 2017 World Livestock Auctioneer Champion, who is an auctioneer for some of the Fidlers' sales, agrees the livestock market is an economic engine for a community.
"Livestock businesses have a huge impact on the local economy and producers," he said.
As to what makes a successful sale barn or livestock manager today, Curless said, "As with anything, the folks who are successful are the ones who pay attention to the details. They are always looking to improve."
Over time, the quality of cattle has improved along with genetics and records keeping, Jake said. Another trend Laura pinpoints is an increase in young farmers at sales in recent years.
"At our breeding stock sales, there tend to be more younger people coming," she said.
---
With additional reporting by Jeff DeYoung.