ST. LOUIS — There have been many technological advances in forage production over the years. But one of the most important tools for improving profitability may be something as basic as the calendar.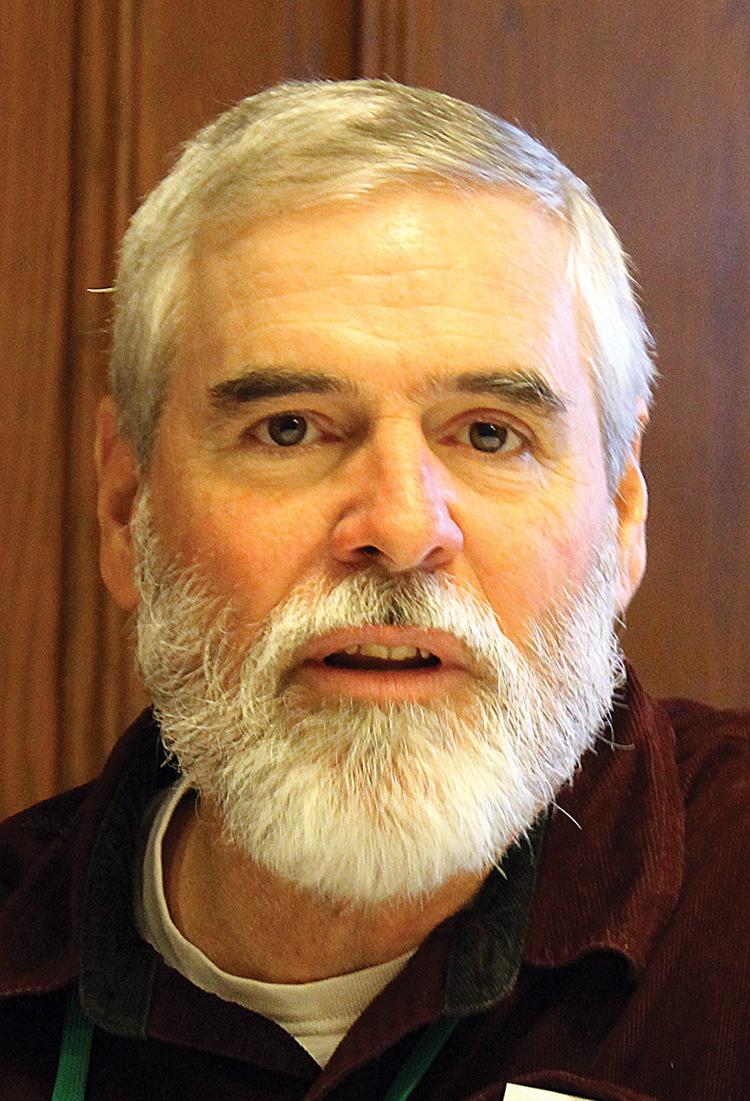 Carl Stafford is among those who believe keeping animals on pastures longer can have a big impact on the bottom line.
"It's about extending the days of grazing," said Stafford, a senior livestock educator with Virginia's Cooperative Extension program. "In a typical year, you feed hay from Thanksgiving to Easter. If you really push it, maybe you can graze year-round. Year-round grazing is not the focus, but maybe 300 days."
Stafford discussed the topic while attending the annual meeting of the American Forage and Grassland Council in St. Louis Jan. 7. The organization includes members from the United States and Canada.
Convincing cattlemen to stretch their pastures can be a challenge. Because of long-held misconceptions and resistance to change, year-round grazing proponents prefer to ease producers into the practice.
Stafford oversees the Graze 300 initiative in Virginia, with the stated goal of a 300-day grazing year. The title represents a conservative approach; Stafford would like to see an even wider period. He sees the ultimate goal to be everyday grazing. But he would settle for 10 months.
"It's actually an understatement of the main purpose," he said. "But if you tell farmers they can graze year-round, they won't listen to that. But that's only 60 days more. It's doable. … If you bring the economics in, it's a driver to the profit orientation to those that have a bottom line they have to meet."
He rejects the idea that cold-weather regions make the practice impossible. Virginia is on the same latitude as many areas of the Corn Belt.
"I've seen articles from people in Canada who are grazing in winter," he said. "In Alberta they were plowing snow (in pastures). That's something I recommend. If they can do it in Alberta, we can do it around here."
Stafford and his colleagues say that winter feeding expenses can account for as much as 50 percent of production costs for cattle and small ruminants. In some cases, they report, it can be as much as 75 percent.
An extended grazing season has benefits outside savings involved in purchasing less hay. It can improve water quality, result in better nutrient use efficiency and increase soil organic matter.
It certainly isn't a new idea, or one limited to Virginia. Indeed, beef educators have for years advocated the practice across the Midwest and beyond. A system developed at the Shenandoah Valley Agricultural Research and Extension Center provides specific steps producers can take to keep hooves on pastures longer.
Summer stockpiling — in which selected pastures are left alone from spring green-up through the summer months — is a key component. The undisturbed forage is then strip-grazed late into the winter months.
Testing has indicated that stockpiled grass has ample nutritional quality at any stage of production, including early lactation. The researchers have not seen negative impacts. "The key is rain, and of having stocking rate of acres per animal unit so that you don't use all the grass before it stops growing," Stafford said. "A lot of farms are so heavily stocked, by the time it stops growing, there's no more grass left. If you're lighter stocked with a view of grazing more days, then you have a surplus all the time. You have to have a surplus all the time to have a surplus when the grass stops growing.
"The stocking rate drives it all. You have to bank some grass. Anybody can graze when the grass is growing, but when it stops growing, that's when we separate it out."