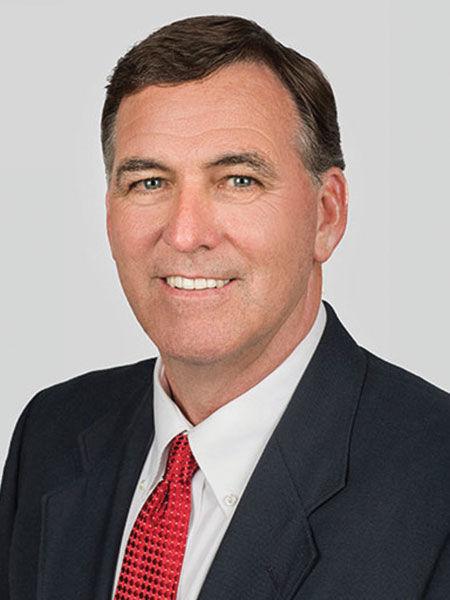 Illinois' new agriculture director will have his hands full when he takes office. He will also need some long arms.
"I have a lot of information to get my arms around," John Sullivan said in a telephone interview.
Indeed, Sullivan arguably will have more on his plate than any ag director in recent history. That's because he will likely be dealing with an entirely new industry. A law allowing the production of industrial hemp was passed during the last legislative session. In addition, there is a good chance Illinois will become the latest state to legalize recreational marijuana.
"I haven't spent a great deal of time studying this just yet," said Sullivan, a farmer and former state senator. "There's a multi-step process when you create a new industry like that."
He will bring a unique background to the new post, assuming he will be confirmed by the Senate following the swearing-
in of the new governor, J.B. Pritzker, on Jan. 14. Democrat Pritzker defeated incumbent Gov. Bruce Rauner in the 2018 general election.
A Macomb native, Sullivan served in the Illinois Senate from 2003 to 2017, and headed up Pritzker's Agriculture Transition Committee following the election. Known for working across the aisle, he was elected in a largely Republican district.
"For quite a while, I was the only Democrat who had two Republican representatives," he said. "And for the majority of the time I was in the Senate, I was the only one who was a farmer."
His appointment drew wide praise from Illinois ag groups.
Sullivan "will be a great fit and brings a wealth of experience to Illinois agriculture," Illinois Farm Bureau President Richard Guebert said in a press release. "John's leadership as senate agriculture and conservation committee chairman was evident as he successfully negotiated appropriation of state monies for agricultural programs."
Ted Mottaz, president of the Illinois Corn Growers Association, called Sullivan's appointment a "solid choice." Mottaz pointed to his efforts while in the Senate to incentivize the inclusion of higher ethanol blends.
"We're confident that Mr. Sullivan's first-hand knowledge of farming will bring an effective, no-nonsense approach to managing the department of agriculture," Mottaz said in a release. "As a senator, he was consistently accessible, reasonable and dependable, and we know we can expect the same from him as IDOA director once he is confirmed."
For the past 25 years, Sullivan has operated a small farm north of Rushville, in Schuyler County. He grows corn, soybeans and wheat on about 200 acres. He also has a small cow herd. He and several family members own Hamilton-based Sullivan Auctioneers, which specializes in ag machinery and farmland sales.
In one sense, the state's agriculture director has a dual role, serving as both an administrator for the department and as a policy advisor.
"The big thing the director can do is set the tone for department policy and interactions with farmers," said Kevin Semlow, who tracks state politics for Illinois Farm Bureau.
The department has a wide range of regulatory duties. Among other things, it has oversight of weights and measures, from scales at grain elevators to gasoline pumps. And, as Semlow points out, the director can be an important voice for policy.
That includes issues such as fertilizer and pesticide application, livestock siting and farm construction regulations.
"Those things really have a bearing on how farmers can farm," Semlow said. "Without the right director who is fighting for proper funding, those programs can be troublesome."
He also hopes to expand agriculture's role in the state fairs in Springfield and Du Quoin.
His appointment becomes official on Jan. 14. He will likely be confirmed by the Democratic Senate following a hearing.