GREENVILLE, Ill. — What happens when a committee designs an agricultural museum? A hodgepodge of historic miscellany that offers something for everyone.
The American Farm Heritage Museum was born nearly 20 years ago, when a gaggle of farmers at the coffee shop decided southwestern Illinois could use something that would showcase agriculture in the region. Farming's history is celebrated here, but so is rural history in general.
There is also a 15-inch-gauge, mile-long rail line that takes visitors on a circle around the 17 acres comprising the museum grounds, along with the replica of an early 19th century fort.
The museum became a reality shortly following that coffee shop meeting of 60 farmers, collectors and civic leaders in 2002. A family donated the land with a 99-year lease. Following a year of planning, a 32x64-foot pole barn was constructed, just before the museum's first Heritage Days Show in July 2004.
In 2005, owners of a St. Louis truck terminal donated a 20,000-square-foot building to the museum. It was taken down and reassembled on the site here, which fronts Interstate 70. The location is ideal.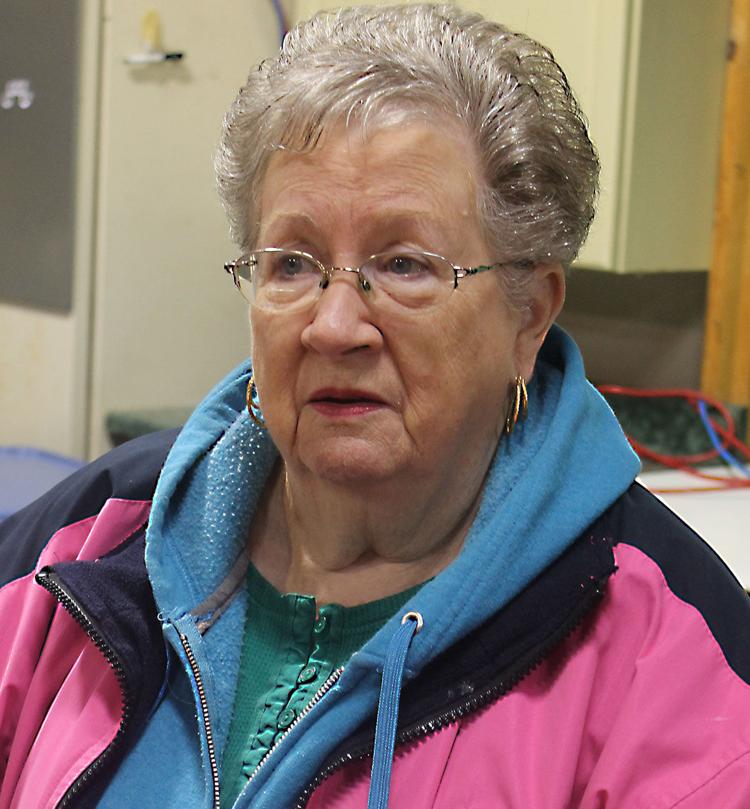 "Many people have driven past this place, maybe for years," said curator Donna Frueh. "They eventually decide they have to visit us. We get a lot of visitors from the road."
The site consists of five separate buildings. One holds several antique tractors and other implements, all either donated or on loan. They include a 1926 Hart Parr machine and a '20s-era Ford T-Shaw tractor. A rare Oliver 88 high-clearance machine is part of the collection.
Visitors can also browse equipment found on farms in the early 1900s, including a corn sheller, a milk separator and a potato-and-onion grater.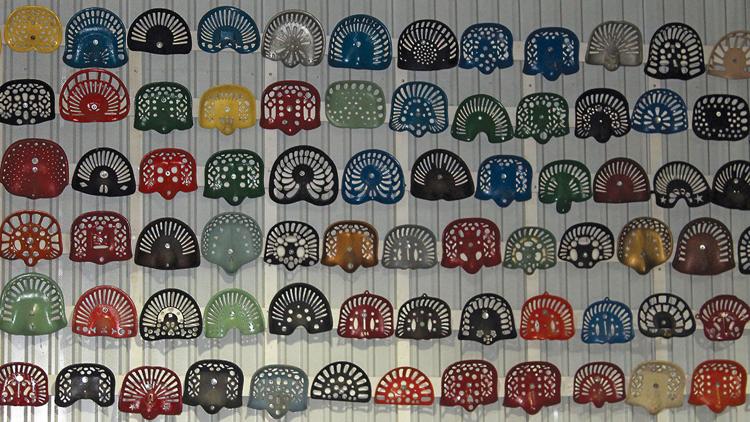 The museum is open on Saturdays, May through October. It also opens during the Christmas season, when hundreds come here to celebrate the holiday. The activities include a ride on the train, gift requests on Santa's lap and plenty of winter sweets.
"We serve hot chocolate and cookies," Frueh said. "We go through thousands of cookies, all homemade and donated. One gentleman starts us out with 72 dozen. Santa Claus is here on Friday and Saturday night. The train runs Friday, Saturday and Sunday night. Volunteers dress in period costume, and the main building is decorated with candlelight and a fireplace. On Friday and Saturday night in here, you can't stir them with a stick."
About 200 volunteers show up during the Christmas weekend alone. An all-volunteer staff also keeps things running during the summer months.
In July the grounds come to life, as the three-day Farm Heritage Show takes place.
"We do a lot of things during the July show," Frueh said. "They plant wheat and thresh it. We feature a different tractor each year. This year will be Oliver. It was International last year, and John Deere the year before."
While agriculture is well represented, the museum also gives visitors a look into rural life in the Midwest a century or more ago. There are representations of an old schoolroom, a general store, a kitchen and a feed store.
The complex also includes a full-scale reproduction of Hill's Fort, which played a role in the opening of the Northwest Territory. The fort was built in the early 1800s. An armed forces museum also welcomes visitors.
Some expenses are offset through outside activities. The gymnasium-size building in the center of the grounds is regularly used for events such as auctions and wedding receptions. Greenville College uses it during the winter for track athletics practice, putting down rubber running mats and starting blocks.
"We have a lot of different things here," Frueh said.