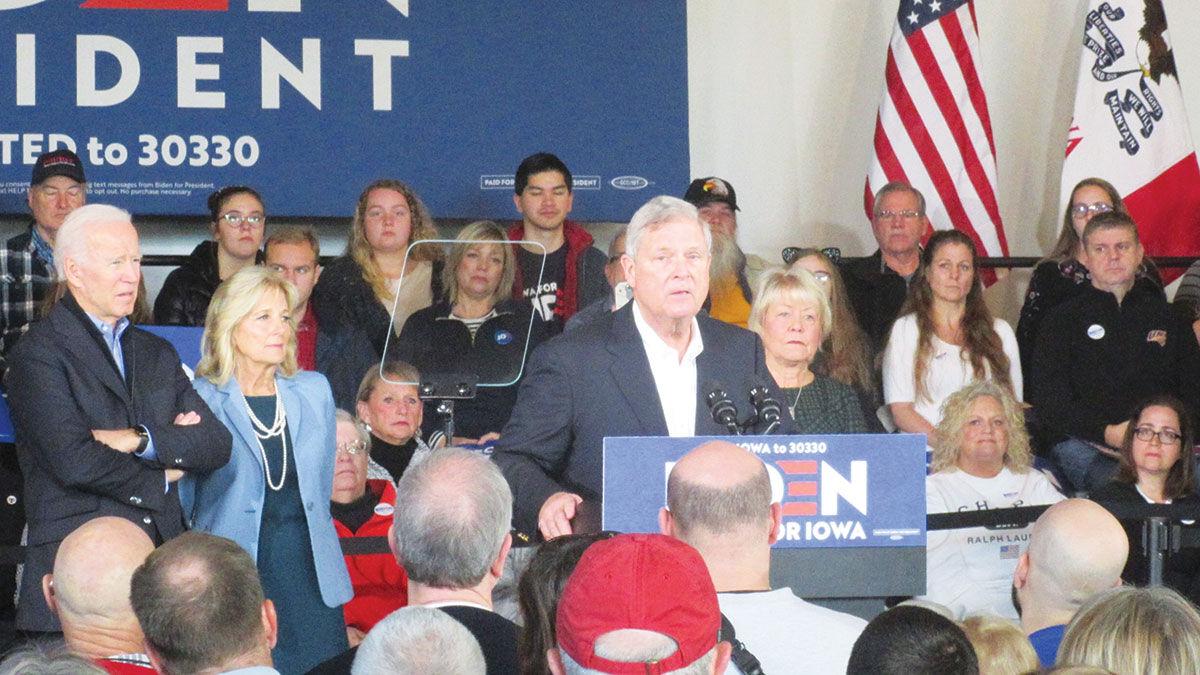 A month after Joe Biden was sworn in as 46th president of the United States, farmers are starting to get a better picture of who comprises his agricultural team in Washington, D.C.
That list is topped by former Iowa Gov. Tom Vilsack, whose nomination for Secretary of Agriculture was due to come up for a vote in the Senate this past week. Vilsack also served in that position for eight years during the Obama administration.
But Vilsack's team at the USDA, as well as other administration officials who may work on agricultural issues, have also started to surface.
There seem to be two clear themes when looking at the Biden cabinet and his agricultural team: experience and pragmatism.
"It's clear the Biden administration wanted its staff to be able to hit the ground running," says Mike Stranz, vice president of advocacy for the National Farmers Union. "They made the decision it was important to have people who were ready to go right off the bat."
That has been reflected across the administration, Stranz says. From Janet Yellen at the Treasury Department to Merrick Garland as Attorney General appointee, the White House has made experience a priority, he says.
At the USDA, Vilsack may be an extreme example as someone who has actually held the same post before. Other top names at USDA include Jewel Bronaugh as deputy secretary, Stacy Dean as deputy under secretary for Food, Nutrition and Consumer Services (FNCS), Justin Maxson as deputy under secretary for Rural Development, and Mae Wu as deputy under secretary of Marketing and Regulatory Programs. Monica Armster Rainge was appointed deputy assistant secretary for Civil Rights.
Bronaugh is the first black woman to hold the second position at USDA. She has been commissioner of agriculture in Virginia since 2018 and previously served as dean of the college of agriculture at Virginia State University and as executive director for the Farm Service Agency in Virginia.
"We're excited to see her as the deputy," Stranz says.
Also recently named to the USDA team were Gloria Montano Greene as deputy under secretary for Farm Production and Conservation (FPAC) and Zach Ducheneaux as administrator of the Farm Service Agency (FSA).
Montano Greene is a former state executive director for FSA in Arizona and is currently deputy director for Chispa Arizona, a Latino conservation organization. Ducheneaux is executive director of the Intertribal Agriculture Council and is a former tribal council representative for the Cheyenne River Sioux Tribe. He ranches in South Dakota.
Outside of the USDA, Michael Regan was named to be head of the Environmental Protection Agency. He served as head of the North Carolina Department of Environmental Quality, where he had some experience working with the pork industry.
Katherine Tai was named to be U.S. Trade Representative. Tai is an attorney who served with the House Ways and Means Committee and before that at the U.S. Trade Representative's office. She is fluent in Mandarin and is considered a China trade expert.
Meanwhile, the House and Senate Agriculture committees have started to take shape under new leadership.
The House ag committee is now headed by David Scott, a Democrat from Georgia. He is the first African American to head the committee. He replaces Collin Peterson of Minnesota, who lost his bid for re-election.
Among those joining Scott on the ag committee are Democrats Cindy Axne of Iowa and Cheri Bustos of Illinois, as well as Republicans Randy Feenstra of Iowa, Mike Bost of Illinois and Vicky Hartzler of Missouri. The ranking Republican is former chair Michael Conaway of Texas.
The Senate Agriculture Committee is headed by Democrat Debbie Stabenow of Michigan and the ranking Republican is John Boozman of Arkansas.
Among the committee members are Republicans Charles Grassley and Joni Ernst of Iowa and Deb Fischer of Nebraska. The Democrats include Dick Durbin of Illinois. The former chair was Republican Pat Roberts of Kansas, who retired.