LOUISVILLE, Ky. — Like the subject in the Kenny Rogers song "The Gambler," farmers bidding on used equipment at an auction should know when to hold 'em and when to fold 'em.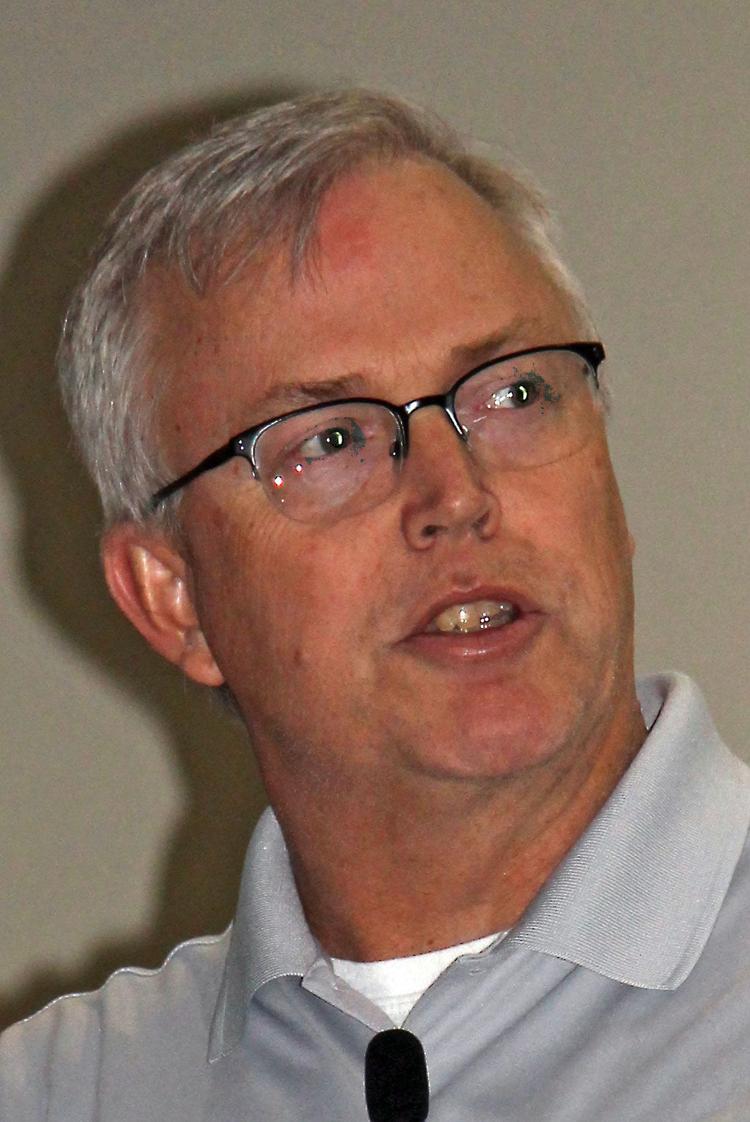 Greg Peterson — better known as Machinery Pete — has been involved in thousands of auctions over the past few decades.
The Minnesota native has achieved fame as an expert on used agricultural equipment, with a well-read blog and television program. He spoke at the National Farm Machinery Show here recently.
Through observations and cold, hard data, he has come up with strategies that may benefit bidders.
His "75% rule" refers to bidding behavior, among other things.
"Auctions are fascinating," Peterson said. "It's interesting when it gets down to a couple of bidders, and one shakes his head and walks away. The percentage of time they bid again is 75%. They physically walk away, usually going about 15 feet. They look away, then turn back. It's emotional."
Smart buyers can use such actions against their opponents. Peterson recommends striking quickly and decisively during a hot bidding moment.
"We're all different, but there's body language," he said. "Hit quick. The walking away thing is human because you're tied in knots. Strip the emotion out. A buddy of mine says you've got to be ready to buy everything and committed to buy nothing. That's easy for me to say, it's really hard to do."
He learned from one seasoned bidder who had his eye on a piece of equipment at an auction in Nebraska.
"The other guy did walk away, but he came back," Peterson said. "The guy told me that he made up his mind that if the guy bids again, he was going to bid again immediately. He said, 'I wanted to tell him that this is mine.' You know, that works."
Separating the heart from the head at an auction can be as difficult as it is vital to getting the best deal. Many who grew up on the farm have an emotional connection to certain tractors.
"I think when you're 10 years old, what you love is what you love," he said. "You're connected to your parents and your grandparents."
He related the story of an estate sale that included a 1966 tractor. A photograph of the seller's father and the son as a young lad with the tractor was displayed.
"He could remember the day Dad brought that home — the day of week, and that there was sunshine," he said. "… There are very powerful memories tied up in our tractors."
Peterson believes he knows where the "sweet spot" is in the value of used farm equipment.
Like Goldilocks looking for that "just right" chair, porridge and bed, he has discovered that tractors, combines and other equipment may peak at about a decade in age.
"Once stuff gets to be 10 years old, it's like magically everyone wants it," he said. "My 30 years of doing this tells me the same thing is going to happen."
One successful bidding strategy is starting high, Peterson believes. He said that if a piece of machinery is expected to go for $100,000 or more and the bidding begins at half that value or less, one can make a statement by starting high.
"What make auctions tick is the momentum," he said. "If you hop in high and hard like that, it'd go for 92, 95. Say, "I'll give you 75.' Basically, you're telling everyone else 'that thing's mine.' We don't think about that bidding strategy enough."
Peterson sees auctions as learning experiences and opportunities to meet people who have a range of reasons for purchasing equipment. He recalled an auction in Ohio where a John Deere 7520 model was for sale. A couple from New York came to bid on that tractor because they were collectors.
"They had every model series John Deere tractor except this one," he said. "They just drove 11 hours to the sale. What are the odds that they are going home with it? Pretty good. And they actually got it."
After the sale, he interviewed the couple, and they showed him a photograph of all their tractors lined up in a field. They had 127 John Deere tractors.
"That's why I love going to auctions," Peterson said. "There's so much to learn."