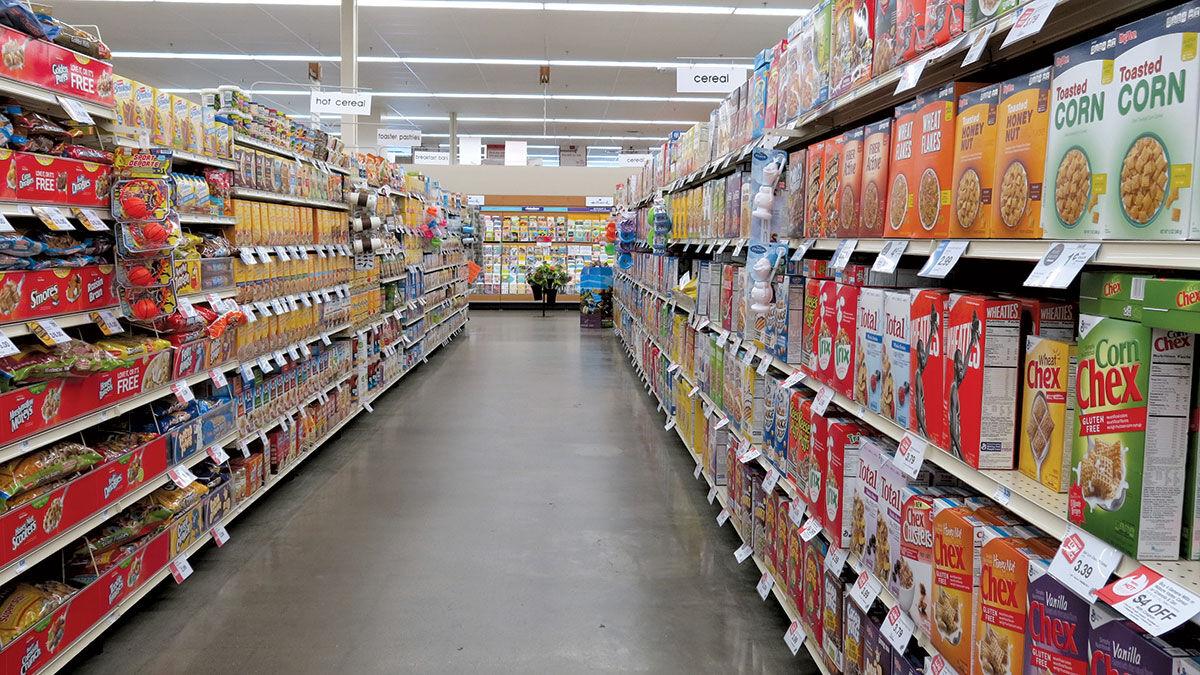 COVID-19 has dramatically changed the way food products are grown, processed and delivered. And some changes will likely continue into the future.
"In typical British understatement, there have been a fair set of challenges this year, and a lot's happened," said Nicholas Fareday, who heads up food and agricultural research at Rabobank. "No one is going to dispute the profound impact COVID has had on the food system. This is not something we can just hold our breath on and get past. All the psychologists will tell you that once you've been doing something for 60 or 70 days, you get used to it."
Fareday was part of a panel of business executives, educators and economists taking part in a conference initiated by the Chicago Federal Reserve. The purpose was to examine changes in the food sector due to the pandemic, and how the industry is responding.
Among other things, COVID has altered perceptions of availability and use.
"All of us, to varying degrees, are experiencing a certain amount of food insecurity this year, and most of us aren't used to that," Fareday said. "And I'm not just talking about this middle-class angst that you can't get your time to shop at Whole Foods. There is a general sense that we have to think about food in ways we haven't had to before. We can't take it for granted the way we have for decades."
Purdue ag economist Jayson Lusk pointed to movement in innovation.
"On the ag economy side of things, margins remain low for many producers, but also for food processors," Lusk said.
He pointed out that China has surpassed the United States in public expenditures into research and development of the food chain. U.S. investment hovered around $4 billion, while Chinese investments rose from $1 billion to nearly $10 billion.
"The numbers for China have been dramatic," he said. "We need to ask the question, are we at risk of losing our competitive advantage?"
He did note that private investments in the U.S. have been increasing.
"In essence, there's been a shift from public investments in agriculture to private investments," Lusk said. "There is more focus on food security issues than sustainability and quality."
He said future trends include ambiguous retail price trends, accelerated push to "e-grocery," smaller groceries focused on fresh items, labor-saving automation, more ghost kitchens (restaurants that prepare food for other locations) and rising interest in some segments in local and direct farm delivery.
Fareday said COVID-19 has altered consumer habits that may linger. The same may be true for the industry.
"My colleagues talk about a huge reversal in the ways we drink coffee," he said. "People are getting subscription services. Online shopping is bigger. Curbside pickup is incredibly seamless these days compared to what it was. This entrepreneur was telling me that 45% of their business is online. They were looking at how their product would look on the shelf, how it would be appealing. That is irrelevant now."
Sam Funk of the Iowa Farm Bureau pointed to the variety of perspectives.
"If you're a consumer in Manhattan or Chicago it's a lot different than a producer with a lot of pigs in Iowa," he said. "It begins at the farm but goes through multiple hands before it gets to the consumer."