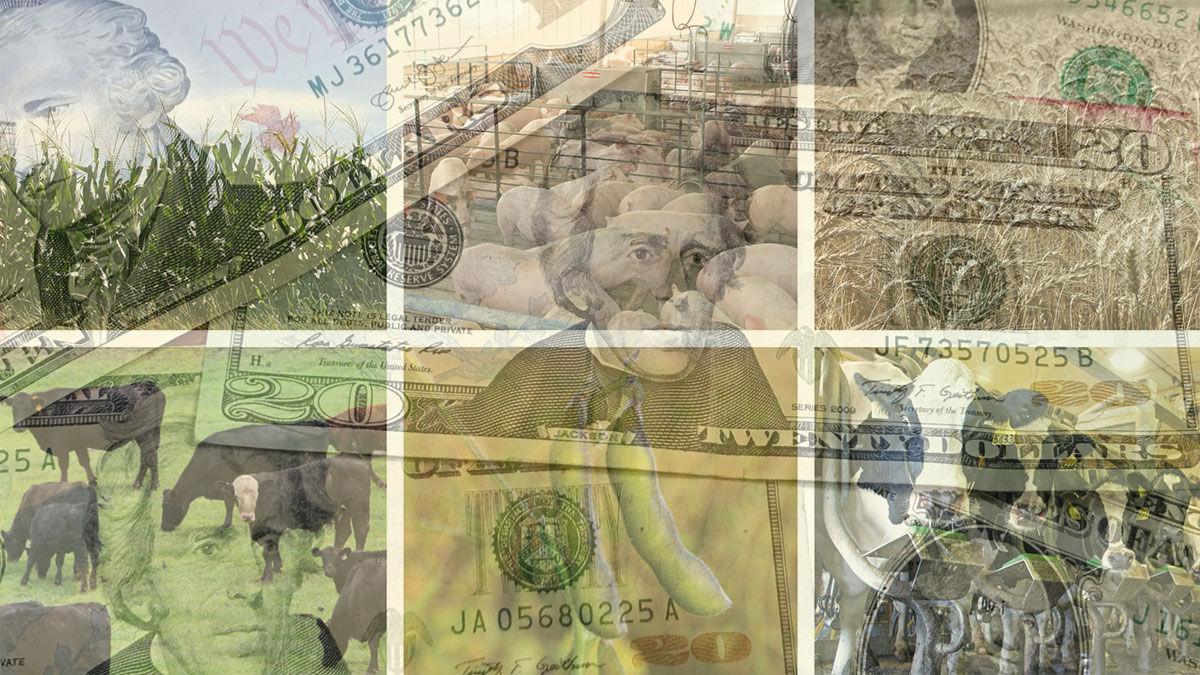 While U.S. agriculture has cleared the hurdles of 2020 with little damage, uncertainty looms in 2021. But there is optimism.
"The year 2020 has had within it so many strange events," said University of Illinois ag economist Bruce Sherrick.
That could be described as an understatement. The specter of COVID-19, coupled with massive trade disruptions, continues to impact the U.S. ag economy. While immediate effects of the pandemic may begin to wear off following vaccinations, they will likely continue in some form.
Sherrick discussed the environment farmers may face during a virtual conference sponsored by the University of Illinois. How long the lingering effects of COVID color the economy is anybody's guess, as is the direction a new administration may take.
Other factors include the relationship with China, a world economic and military power; the possibility of inflation triggered by stimulus payments; changing habits of consumers; and the staying power of emerging markets.
One big question mark is whether inflation will emerge.
"The Fed came out in August and said it's likely we're going to see inflation," Sherrick said. "If there is one more massive money-printing event and we recover faster, we'll have inflation."
He said it's anyone's guess how severe it is, although he predicts inflation will be at a relatively moderate rate of between 2% to 3% over the next three years.
"There are two kinds of economists: those who don't know which way inflation will go, and those who don't know that they don't know which way inflation is going to go," he said.
Sherrick pointed out that the current shakeup in the economy is a different animal than the financial crisis of 2008.
"In the 2008 financial crisis we had massive interest rate interventions. We used that to manage some macro-level things in the economy," Sherrick said. "We remember what happened to farmland values from that period on. But we don't expect the '80s to occur. We changed how we do lending."
Changes in consumer actions have also shaken up the ag economy. Food demand has been altered, as has travel.
"By the time we got to about 2015, there was normalization. Then 2020 hit," Sherrick said. "We changed our demand for commodities. We ate at home more and less at restaurants. The nature of what we eat has been changing as well.
"At the same time, we quit driving, so ethanol demand shrunk considerably. Then we had MFP, CFAP1 and CFAP2 and other related support programs. What's coming up now? A massive realignment in the economy."
There could be lingering effects of altered behavior, even after the world gets COVID-19 under control. That produces question marks about energy consumption as well as dining habits. Add to that mix possible policy changes during the incoming Biden administration.
"What about ethanol? Are we all going to have electric cars?" Sherrick said. "I'm at a 50-50 point on that. You still have to generate electricity to charge your car. And in the post-pandemic recovery, we may still tend to eat more food at home."
A more intensive look at environmental problems and solutions is also likely under the Biden administration. Sherrick doesn't necessarily see that as a problem for agriculture.
"Ag is also being increasingly brought into the carbon conversations. All you have to do is pick up any newspaper and you'll find questions about animal agriculture, sources of methane escape and other things," he said.
"Ag is the only place you can offset and find people to pay. If Microsoft wants to pay a farmer to permanently put more organic matter in their soils, most farmers will say, 'That's what we wanted to do anyway.' I'm quite optimistic, frankly. If nothing else, the incoming administration has signaled interest in having those conversations."