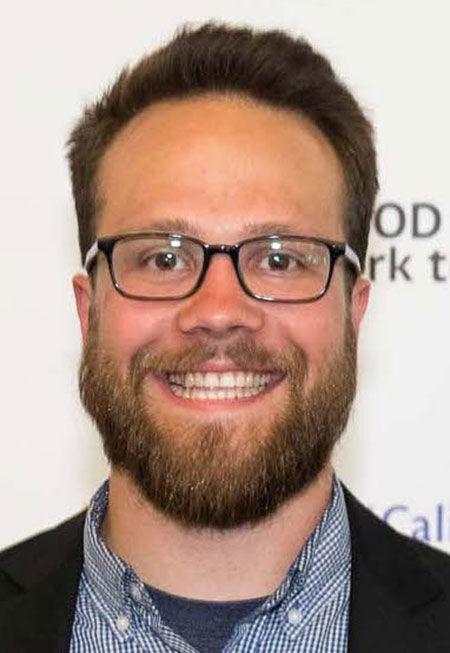 When Steven Brockshus was a student watching a farmland auction with his dad, he realized that farmers were making one of the most important purchases of their lives often based on very little reliable information.
He saw a problem that he wanted to solve.
While an Iowa State University student, Brockshus got to work on the need for a "third party, unbiased" source to provide information for land sales — including crop history, production, soil types and satellite imagery.
By the time he graduated in 2017, FarmlandFinder, the tool he started creating as a college junior, was already his full-time job.
Brockshus grew up on a farm in central Iowa near Ocheyedan. He now works as the founder and CEO of FarmlandFinder, which has nine employees, including data scientists and engineers, many with farm roots.
"We see the future of land transfer as being data driven," he said.
Buyers will know population planted, yields and other data they need to make a decision about whether that land is for them. He said he wants to improve the scope of land sale information and make it more transparent.
The Ames-based company's most recent achievement was being named the American Farm Bureau Federation's Rural Entrepreneur of the Year. The title came with $30,000 in prize money, which Brockshus is investing in the company's growth.
"The goal of the award is to showcase and encourage business innovation in agriculture and rural America," said Sarah Brown Dirkes, executive director of industry relations for the American Farm Bureau Federation.
The competition, in its fifth year, receives hundreds of entries across the U.S. Last year's winner was also an Iowa company, Swine Tech, which saves young pigs from crushing injuries using artificial intelligence and sensory systems, she said.
Brockshus attributes the success of his business to help he received at Iowa State University, including though the Agricultural Entrepreneurship Initiative program that assisted him with market research and provided other support.
The "entrepreneurial community in central Iowa" also helped him make his ideas work.
"They have our back," he said.
The website is free to people looking for land. The company makes its money by selling a full-service subscription to brokers and others in the farmland business as well as through advertising on the website. Subscribers get access to past sales, reports, satellite imagery and other tools.
Brockshus outlined a number of uses, one being for families who inherit land. There may be four children, for example, who have inherited farmland, and they need a third party to tell them what it's worth.
Traditionally there hasn't been an easy place to get that information, other than talking to auctioneers, brokers and bankers to gather it, he said.
With accessible information all in one place, it puts the power and control back with a family.
"We see ourselves as a connector of people with people," he said.
The site is also useful for young people like Brockshus' brother, Dylan, who at age 23 already had bought some land in central Iowa and wants to buy more.
He's looking at land values, FarmlandFinder reports of typography, crop history and market trends to find opportunities to buy land near his home base, said Brockshus.
Having started in Iowa, they launched in 12 Midwest states in January, and the goal is to be coast to coast by the end of this year, Brockshus said. He said his mission is to make the world's farmland information accessible, instant, simple and transparent.
His advice to other would-be entrepreneurs is not to be afraid to share their ideas and get feedback to make them better. Often people are afraid to talk about ideas for fear that someone will steal them, he said.
His experience has been just the opposite — the more he talks and listens to others, the better his ideas get.
Find the tool online at farmlandfinder.com/.