COOKSVILLE, Ill. — The Scholl and O'Neall families have been neighbors and acquaintances for at least four generations, and business partners for 20 years.
O'Neall & Scholl Farms is a blended operation led by a father and son from both the O'Neall family, based near Cooksville, Illinois, and the Scholl family now living in Owensboro, Kentucky.
"Sometimes it's odd to see two families come together to work in the same business. The two last names may be different, but we are one big family," said Austin O'Neall, vice president of the farms. His father, Nick, is president of the company.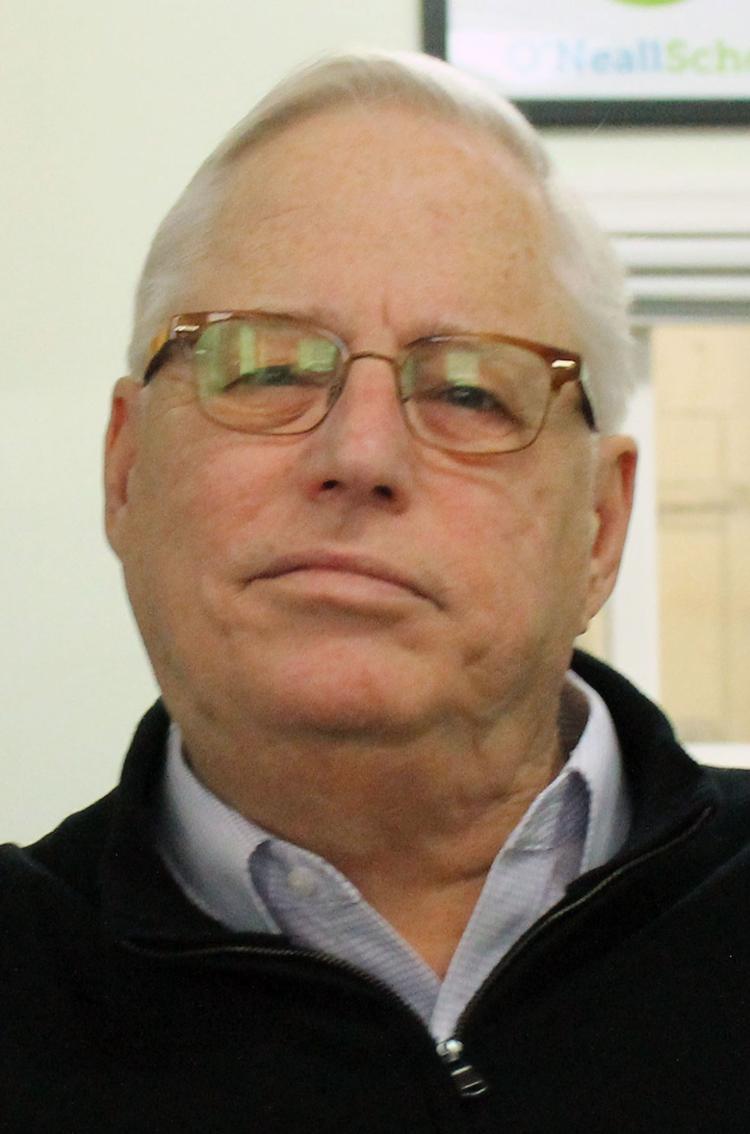 Mark Scholl is chairman of the board of directors for O'Neall & Scholl Farms, which grows non-GMO and specialty grains. He holds the same title for Osterbur and Associates, a specialty grain buying company the two families also operate. His son, Ben Scholl, is president of Ostebur and Associates and in charge of grain contracting, financial management, marketing, logistics and quality assurance.
Sometimes it is a challenge for members of one family to get along, so challenges certainly exist with two families making a farm and related company work.
But what makes it successful, Mark Scholl said, "is spiritual, personal and ethical commonality."
Forming a business family
For generations, the two families farmed near each other on the fertile McLean County soil, among about 1,500 farms covering about 700,000 acres in the county. This single, central Illinois county produces more corn and soybeans than 30 of the 50 states.
In the late 1980s, Dave O'Neall (Austin's grandfather) was looking for options to make it possible for his son Nick to return to the farm full time after he graduated from the University of Illinois and had some experience. They talked about expansion.
By the 1990s, their neighbor, generational friend and fellow University of Illinois graduate Mark Scholl was considering leaving the farm to work in bio-tech out of state.
"Dave was a real mentor to me," said Mark, who knew he wanted to keep a connection with the farm and his rural roots. It was the perfect solution that the O'Nealls lead the farming on his land while he was out of state.
After leaving the Illinois farm, Mark gained experience with value-added agriculture in North Carolina and eventually moved to Kentucky. He bought the specialty grains company Ostebur and Associates, which works with trade groups, mostly in Asia, to get specialty grain to buyers.
Building a structure
By 2000, the two families created the formal business agreement to create O'Neall & Scholl Farms, which continues to evolve, Mark said.
They started with an operating agreement with the help of a lawyer in Champaign, Mark said. They built a platform that has been adjusted over the years. When one partner wanted out of the business a year and a half ago, the agreement helped guide the transition.
It will also help guide them as the business and generations change, said Mark, who is the majority owner with his wife, Jackie.
He advises against starting to talk about transition when you are 60 — start about age 30. Decide how the business will be sustainable in the future and how to make it happen, Mark said.
Such planning is both personal and financial, he said, adding that having good legal and financial advice is imperative.
The younger generation agrees.
"Succession planning has been part of our operation for a long time," said Austin, 28, noting that his grandparents were very involved in making plans for the future, as are his parents (Nick and Angie).
Austin and his wife Michelle hope to be able to pass opportunities on to another generation if they someday have children who are interested, he said.
Operating a farm together is very personal. Some people think discussions that need to take place would be awkward, Austin noted, but that isn't a problem.
"For two families as close as we are, it's very important to communicate these things," he said of estate planning, succession and daily business.
Thinking to the future
The family members talk to each other every single day, depending on the task at hand, Mark said.
Along with six full-time employees are several part-time employees, including Austin's sister, Megan. She is a radiation therapist working part-time at the Community Cancer Center in Normal, Illinois.
"We always had a hard and fast rule to go off and explore other things before coming back to the farm," she said.
As she takes on duties at the farm, she considers how she will fit in the future.
"It's a real blessing to have talented young people. They understand technology and systems," Mark said, noting how smoothly Megan ran the grain cart last fall. "For an operation like ours, it's a focal point. You start messing that up and you have chaos."
The operation also includes talented non-family employees, including Justin Weaver, Logan Manuel, Tony Goss and Debbie Rhodes, Mark said.
The team benefits from the combination of skills in both families, said Austin, who is the seventh generation on the O'Neall family farm and lives in LeRoy, with his wife Michelle, a teacher.
During planting and harvest, his passion for farming gets him through the long hours. But he is also busy off-season, including on Jan. 28 when he was overseeing the loading of non-GMO yellow waxy corn on a barge on the Illinois River near Havana, Illinois. The grain is bound for Japan.
Austin's duties for Ostebur and Associates include crop scouting, product and quality control and barge loading logistics.
The business specializes in value-added crops including non-GMO soybeans, non-GMO amylose corn grown specifically for wet milling, non-GMO yellow waxy corn for the food and adhesives industries; non-GMO white corn for corn chips and tortillas and non-GMO yellow corn, which has similar uses to common yellow dent corn.
They also grow soybeans for seed and food grade, mostly for Japan.
Because of his love of agriculture and the people involved in it, Mark said he is glad they have found a way to keep the family name of the farm that started in 1854, and like all the generations before, to adapt to changing times to make it work.
They use no-till and conservation tillage and adhere to the common farm belief that every generation has responsibility to leave the land better for the next generation.
"The value of what we are is not in our ground, it's in what we are," Mark said.