WATERLOO, Ill. — This is where Oliver tractors are reborn.
In a building tucked away at the end of a winding road cutting through rural Monroe County, Illinois, countless parts for the vintage machines lie in bins, awaiting a phone call or internet order. At stake is the repair or reconstruction of a machine bearing the name of a beloved brand, Oliver.
Mark Korves is the man behind the counter. He has a demanding customer base.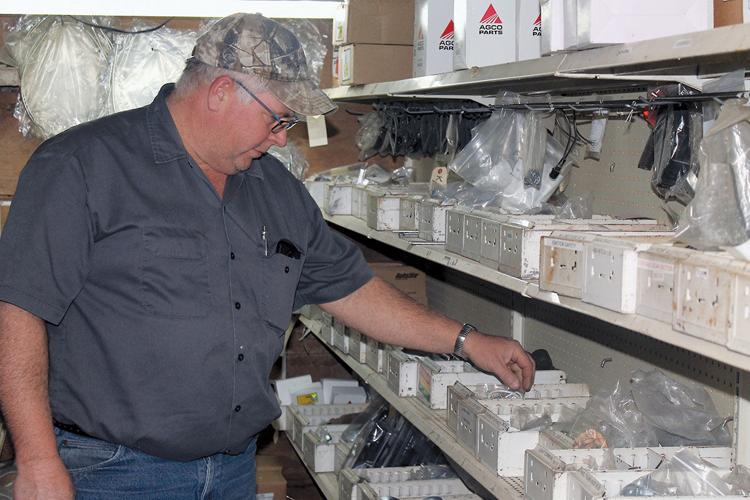 "Everything we offer we have in stock," he said. "You can't sell something that you don't stock. The customer wants it shipped the same day."
The full-time business began as a part-time venture that began as a hobby. The Korves family has farmed here for decades. Besides Mark, it includes his father, Robert, and uncle, Victor. Robert and Victor's uncle Ernest was a mechanic at a nearby Oliver dealership, so the family naturally farmed with Olivers. They then began collecting them.
The commercial venture was launched in 1991, when they were working on a Super 55 tractor and needed a wiring harness. They went to the local White dealership (White had purchased Oliver) to get one, but it wasn't in stock, as it had been discontinued. They went to another dealer in nearby Belleville, who had only one left and wouldn't sell it.
"He let us copy it," Korves said. "We got one made from the original sample. We built it just like a factory one. You couldn't tell the difference."
One thing led to another, and now the Korves family is known for producing just about anything Oliver.
"We got to the point where this was a full-time business, the hay was a full-time business and so was the grain farming," Korves said. "We had to make a decision to which one. It's 99% Oliver."
The family used to have a successful alfalfa hay business, serving as a major supplier to Anheuser Busch for the brewery's legendary stable of Clydesdales. They even have a gold-plated horseshoe that was once worn by one of the horses, a gift of appreciation from the company.
So how many parts do they stock? He has no idea.
"It's a little bit of everything," said Korves, who still farms here.
As with the parts, Korves also doesn't have any idea how many customers he has. There apparently are a lot of Oliver tinkerers out there — orders come in from all over the country as well as from overseas.
"It's way more than we ever dreamed of," he said. "They're from all over the world. We have thousands of customers."
The brand was launched in 1929. The company was eventually acquired by AGCO, and the last machine rolled off the assembly line in the mid-1970s. While no new Olivers are being made, plenty are being remade by hobbyists around the world.
When they need parts, they often turn to Korves, certainly one of the nation's largest Oliver parts suppliers. Since the tractors are no longer produced, many parts must be machined from new dies. Korves basically serves as a middleman, contracting the work out to diemakers and machine shops. They own the dies.
There is no "most common" part.
"Every day is different," Korves said. "It's everything from complete engine overhauls to minor cosmetic stuff to a complete tractor restore."
One common part is the seat rubber, the inner part of the metal seat assembly for the open-cab machines. The rubber has a tendency to deteriorate after a few decades. Korves managed to job the manufacturing out to specialists in rubber and metal to produce after-market seats.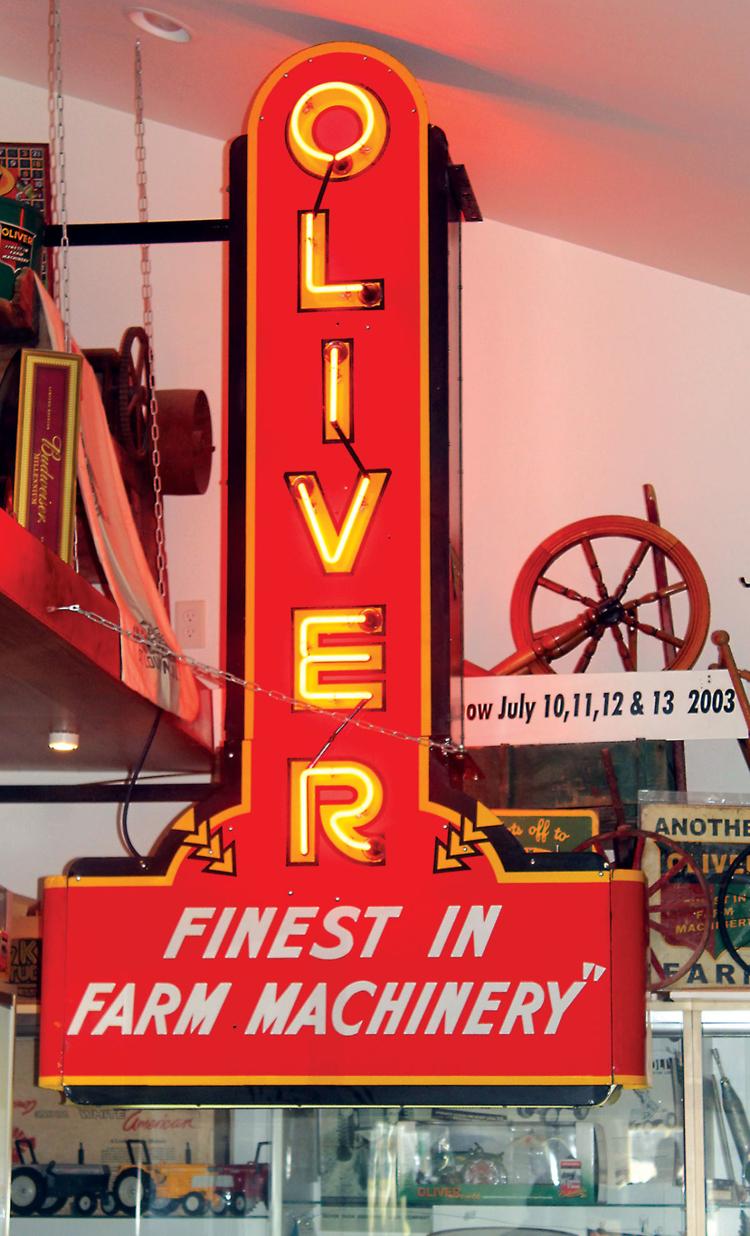 Fittingly, many collectors of vintage machines still use vintage forms of communication.
"A lot of our customers are old school. They don't have a credit card or computer," Korves said. "Most of our orders are still phone orders."
The Korveses still collect Oliver tractors. They also have a roomful of Oliver memorabilia, including a never-used neon sign. The room — next door to the parts store — serves as a museum of sorts.
Regarding the parts, Korves has a philosophy that drives the business.
"Quality means more than anything," he said. "The first thing is quality. We strive for quality first, then price."