THOMPSONVILLE, Ill. — Brockton Miller isn't sure farming is in his future. But it certainly is in his present.
The 15-year-old son of Jerry and Jennifer Miller is keeping his educational options open. Meanwhile, he enjoys lending a helping hand in the field after school.
"I wouldn't say farming is a calling for me," he said. "I'm looking to go to places other than southern Illinois. But I live so close to it."
Like everything else in the world, COVID-19 has changed Miller's schedule. He goes to live classes only two half-days a week at Benton Consolidated High School in Franklin County, and gets off at 1 p.m. After putting up his school books and doing homework he heads out to the family farm to see what needs to be done.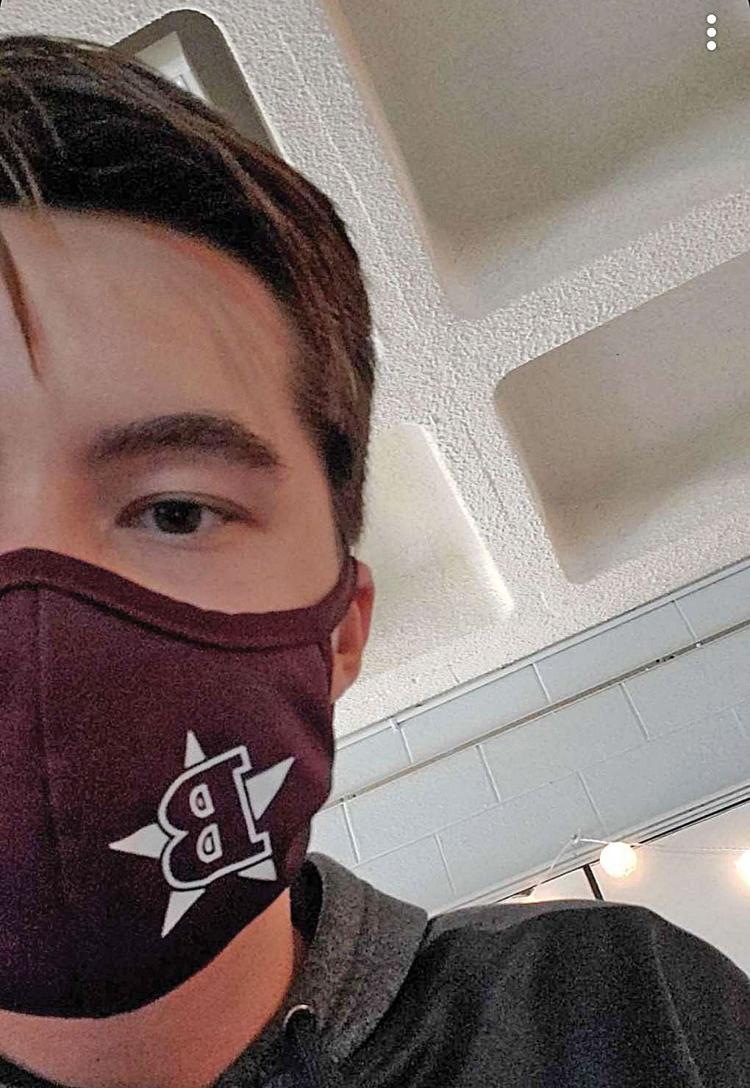 "On a regular schedule, like last year, I would get home around 3:30. That was in the fall," he said. "I would do some work until it got dark. In the spring they canceled school. I go to actual school at 8:25 until about 1.Then I head down to the farm and see what's going on."
He has been given some limited duties on farm machinery. That includes driving a grain cart and operating an auger.
"These past two years I've been driving tractors, not complicated stuff like planting or running the harvesters," he said. "But disking, cultivating, fertilizer, that kind of stuff."
He caught on quickly.
"The learning curve was the first day I was told to do it," he said. "After the first hour it becomes muscle memory. I do enjoy it. It's one of my favorite things. You get in and go when everything's working right."
He feels fortunate that his father is so knowledgeable about equipment.
"Dad is one of the smartest if not the smartest around," he said. "I learn more about tractors whenever he's on the phone with somebody and I'm in the vehicle with him."
Brockton hasn't yet determined what he will study once he graduates from high school. But he has high aspirations.
"I'm trying real hard to do well in all my classes and be valedictorian to get a scholarship," he said. "I don't want to have student loans hanging over me my whole life. I may get into the science field or maybe the law."
Still, he doesn't plan on leaving farming entirely.
"I could see myself driving tractors or something on the side," he said. "My dad always said if you're going to farm start out with money."
His father isn't the only one in the family who thinks highly of his son's work ethic.
"Dad (Larry Miller) was bragging on him yesterday, and he's never bragged about any of us, so that's saying something," Jerry said with a smile. "He said, 'Brockton did a good job.' Anyway, maybe I can talk him into helping out when he's on his own. Somebody has to do it."
Harvest began for the Millers around the first of October, when they shelled corn at about 17% in a small field. The geography of southern Illinois farms can make navigation a challenge. But Brockton is at home receiving grain from the combine and operating the auger cart as he loaded it into a grain truck on the edge of the field.
"He's got a lot to learn, but he does do a really good job," Larry said. "The problem here in southern Illinois is we don't have long rows and flat fields. You can get into a low spot and slow down. He has to learn to anticipate that."