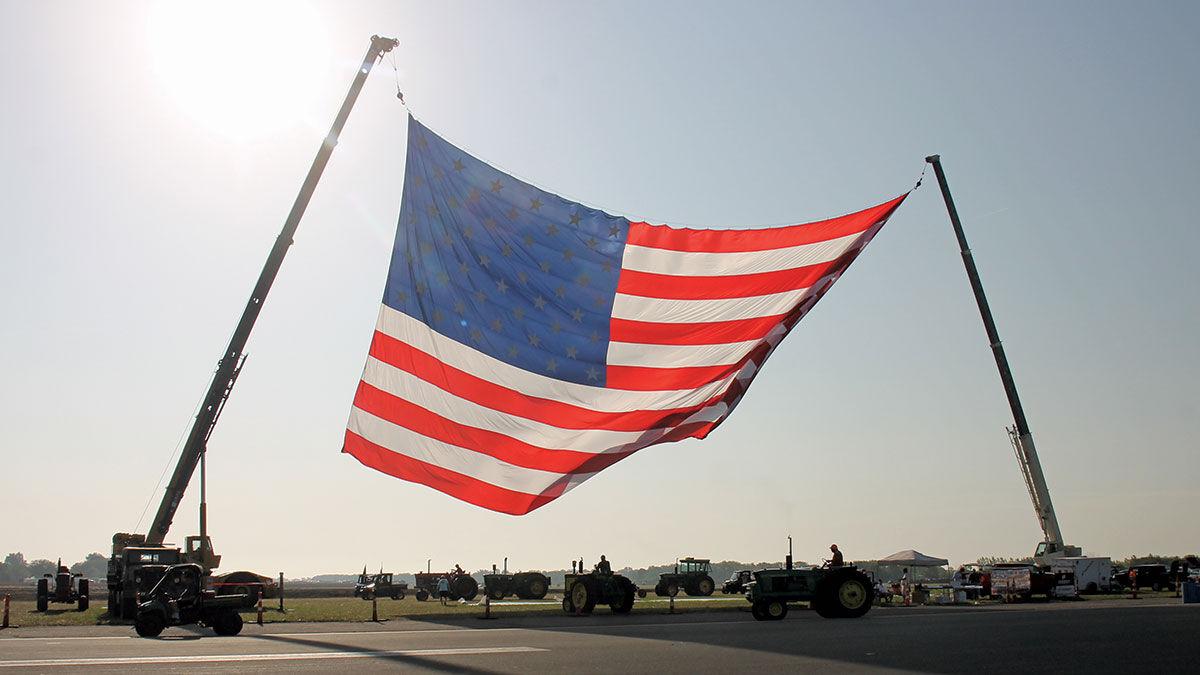 At 8:45 a.m. EST, a farmer was harvesting corn with his son in southern Illinois.
Another was tending his hogs in Pike County and planning a trip to Washington D.C. in a few days.
A former Secretary of Agriculture was mid-sentence chairing a conference in Canada.
Exhibitors at the Big Iron Farm Show, in North Dakota, were having breakfast preparing for opening day.
An agricultural advocate was winging his way from Bloomington, Illinois, to Washington D.C.
At 8:46 a.m. EST, everything changed. American Airlines Flight 11 slammed into the North Tower of the World Trade Center in New York.
Rich Guebert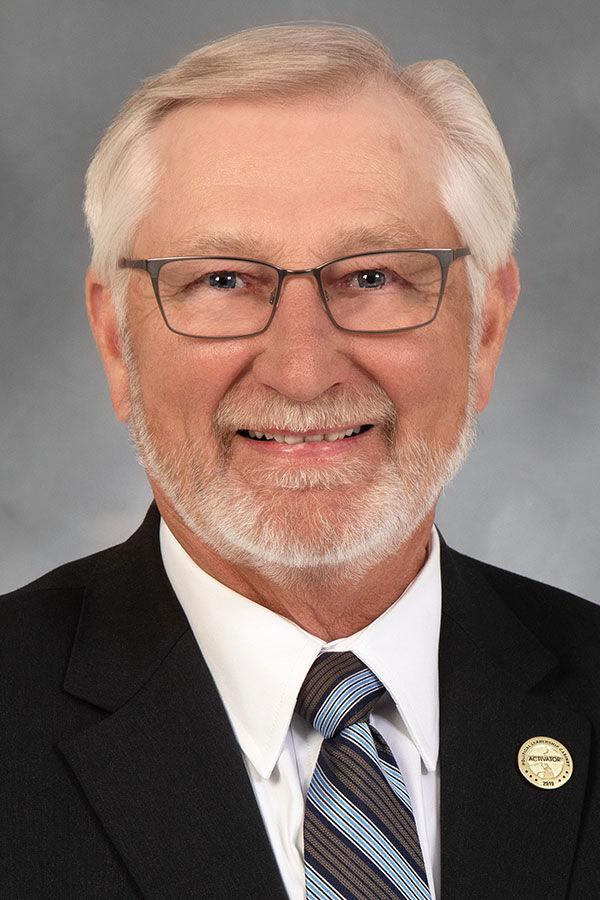 That Sept. 11 morning started normally on the Randolph County farm of Rich Guebert as he, his son and an employee picked corn in southwestern Illinois.
Like millions of others, he watched the tragedy unfold when he went in for lunch.
"It was a dark day for America. Our hearts went out to New York," said Guebert, of Ellis Grove, who has been the Illinois Farm Bureau president since 2013 after serving as vice-president from 2003.
He knew of people at the Illinois Farm Bureau who were caught in different cities and scrambled for rental cars to return home that day.
"That day changed security all over the world," he said.
Phil Bradshaw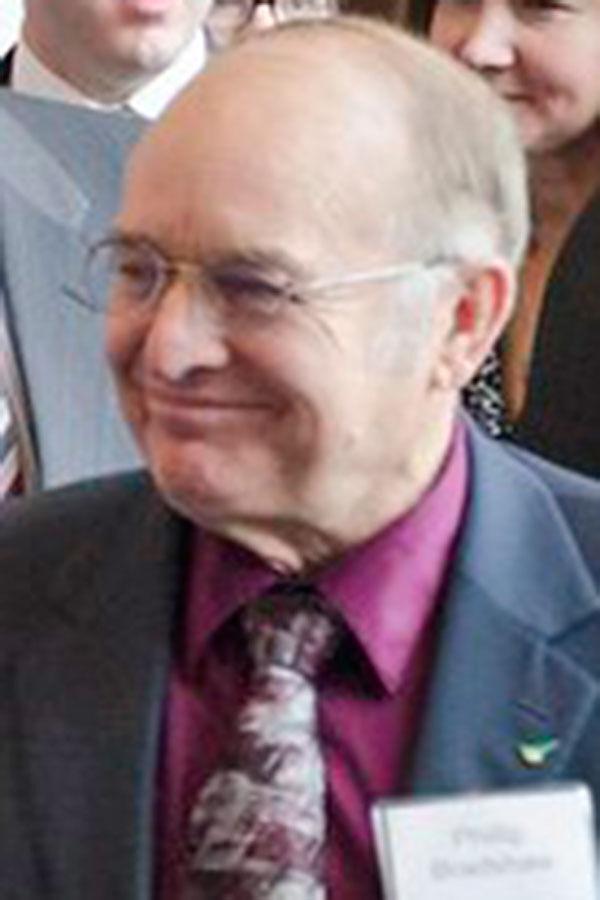 "I was in the hog barn. I didn't know anything about it until two hours later, at lunch. It was shocking," said Phil Bradshaw, a Griggsville crop and livestock farmer in western Illinois.
Bradshaw, a former United Soybean Board president, was set to attend a meeting in Washington D.C., later that week. The meeting was not canceled. Bradshaw was on one of the first flights after U.S. airspace reopened on Sept. 13, to fly from St. Louis to the capital.
"I was a little nervous," he said. But that wasn't going to stop him. "We weren't going to let them scare us out."
In 2002 or 2003, he happened to be in New York City at Ground Zero and some interviewers wanted to speak to a veteran. Bradshaw, who had served in the Army Reserve from 1962 to 1968, agreed to be interviewed for television because he believes it's essential to talk about events including 9/11.
"I think it's important to remember the past to have a better future," said Bradshaw, the author of "Your Food, My Adventure," his story of being part of ag history and policy development.
Dave Norheim
Early on Sept. 11, Dave Norheim was having breakfast with fellow exhibitors before the Big Iron Farm Show officially opened in North Dakota. Suddenly, he and the others heard the news of a plane crashing into the North Tower of the World Trade Center.
"It has a horrific feeling of loss. We wondered what happened," he said.
Exhibitors had set up the day before so they would be ready when the show opened at 9 a.m. CST.
"We had been at the show about 15 minutes when we heard the second plane hit. Then we knew it was not an accident," said Norheim of Minot, N.D., who works for Brandt Ag Products, which now has a factory in Hudson, Ill.
"There was a sense of quietness. Everybody was in their own thoughts. The show was very quiet. The crane next to our booth lowered the big American Flag to half-mast."
After discussion, organizers of the farm show on in West Fargo decided the show would go on. Again, Big Iron Farm Show organizers welcomed exhibitors and farmers in person in 2020 when COVID-19 shut down many farm events.
Today, he equates the somber mood and feeling at the farm show that day to when his family visited the memorial site of the Oklahoma City bombing of 1995, the Holocaust Museum in Washington D.C. or the Twin Tower Memorial in New York where you can hear recordings of the voices of people calling their loved ones when they weren't sure if they would make it out alive.
"It's sobering and the air weighs heavy on you," he said. "It was that same feeling at the show. Everybody felt the weight of terrorism."
When the gates open at Big Iron Farm Show on Sept. 14 this year, before the National Anthem is played, a memorial tribute will be given to the victims of Sept. 11, 2001.
John Block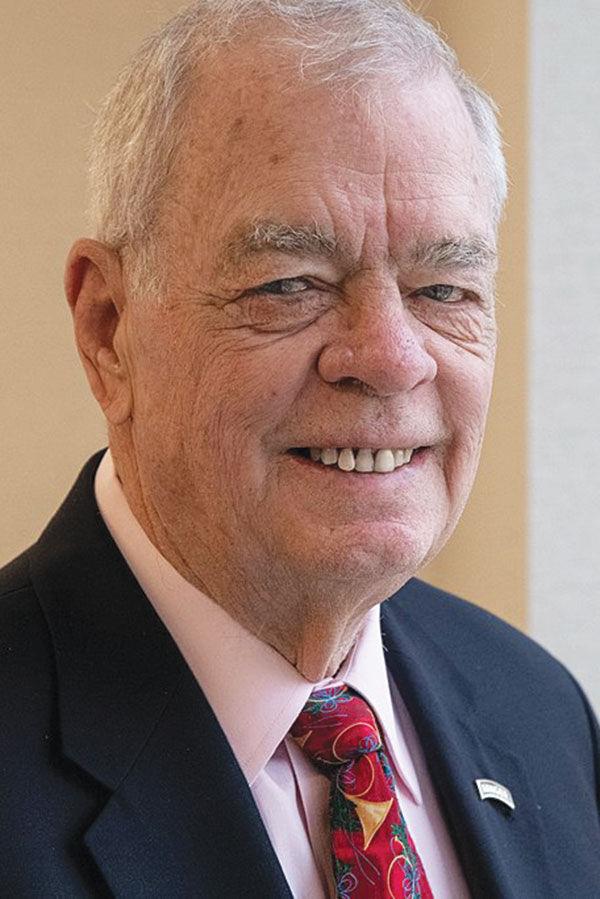 As he does today, 20 years ago, John Block lived in Virginia near Washington D.C.
But the former Illinois Director of Agriculture (1977 to 1981) and Secretary of Agriculture in the Reagan administration wasn't home on that Sept. 11. He was chairing a national meeting in Toronto, Canada, when he learned of the terrorist attack.
As president of the National American Wholesale Grocers' Association, he was leading the annual convention which was held in Canada that year. In the morning session, he noticed "a few people of importance left the room."
"My assistant gave me a card," he said, and he learned a "terrible thing happened in New York City." There weren't many details, but it was frightening, he said.
"Even more people left as the word got out," said Block, who grew up on a hog farm in Galesburg, Ill. "It seemed really serious."
Soon, as president of the association, he announced the meeting would end.
The news kept coming of a second plane, of the Twin Towers' collapse, of a plane hitting the Pentagon and another crashing in Pennsylvania.
"It was the most shocking event we had almost ever heard," he said.
Block's neighbor worked at the Pentagon for the Department of Defense and Block didn't know what happened to him.
"That scared me even more. It hit pretty close to home," he said.
Everyone wanted to get home, but as everywhere else, flights were canceled. Rental cars were gone.
"One of my staff worked ahead and found a bus that left at 7 the next morning," Block said. They arranged for everyone at the convention who lived in the Washington D.C. region to take the bus together. His wife and daughter were waiting at home.
It's still shocking to think of it, he said. While details about other things 20 years ago are forgotten, that day is not, the 86-year-old said.
Chuck Spencer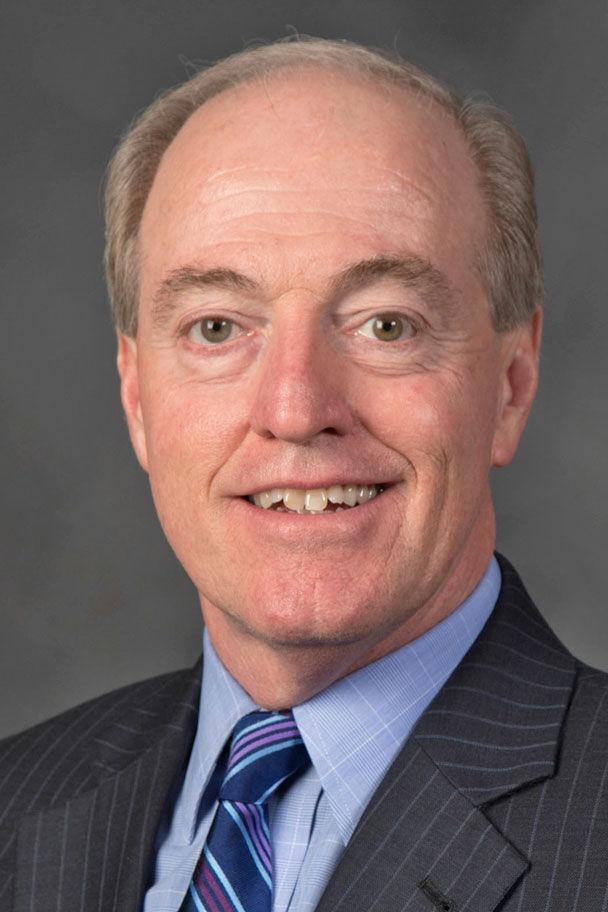 When the first plane, hit the North Tower, Chuck Spencer was in the air flying to Washington D.C.
The director of national legislation and policy development for the Illinois Farm Bureau at the time was on his first leg from Bloomington, Illinois, to Detroit to catch his flight to the capitol. He had plans to stay at a hotel near the Pentagon that night.
When he got off the plane, he noticed that things seemed a little off at the old terminal in Detroit.
"A radio was blaring at the shoe shine," Spencer said.
He only had about 35 minutes until his next flight so he hurried on. He noticed people gathered around a large screen at a bar and thought it odd for so many people to be at a bar at 9:30 a.m. He wondered if something had happened to someone in power, perhaps Vice President Dick Cheney, who had health issues.
Later he realized the long hallways were empty and there were gobs of people at each television.
"Nothing was typical in that terminal that day," he said.
But in that moment he had a plane to catch. Spencer pressed on.
When he reached the counter for his flight, he was told it was canceled.
"What's going on?" he thought. He called the office to let them know he wasn't getting on his flight and heard, "Listen to me: Leave the airport."
He was told about the terrorists and planes being used as a weapon. He was told to immediately get on a shuttle bus to the rental cars and get out of there.
"I started running. People stared," he said, so he slowed down to a fast walk. "Everybody was frozen in disbelief."
There was a reasonable line when he reached the car rental.
"My car had New York plates," he said. "I started driving home. The sky was quiet."
No planes. Until he saw what could have been Air Force One, or its decoy, with fighter jets in formation.
He chose not to drive on the Interstates in case there was danger there. He did have a cellphone, but there wasn't GPS then so got directions by phone to guide him home.
He just drove on, not stopping until he needed gas in Covington, Indiana.
"There were lineups. People were fighting," he said.
He filled the car and drove onward, making it home about 8 p.m.
When you get home and talk to your family, you think it through, he said.
"Everybody flying that day had a chance of being on a bad flight," he realized.
Twenty years later, when Spencer, now GROWMARK's executive director of government relations, leads groups of farmers on legislative visits in Washington D.C., he always communicates an emergency plan at the beginning of the tour.
"It's interesting how vividly I remember the details that day. I can visualize the series of events. It is amazing how clear it is after 20 years. In the moment you don't know how much it will affect you."