SPRINGFIELD, Ill. — With lights, cameras and action combined, 5,387 FFA members, advisors, sponsors and guests celebrated past accomplishments, looked to the future and lived in the moment at the 91st Illinois FFA convention June 11-13.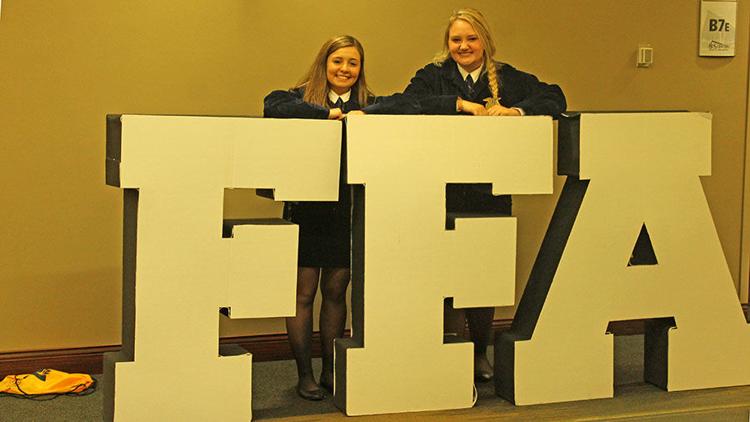 Outgoing treasurer Taylor Hartke encouraged participates to enjoy the experience, acknowledging that one must plan for the future and learn from the past. She told the story of learning a childhood friend had cancer and how that has encouraged her to live in the present. She also shared that her friend, while still taking treatments, is an active blue-jacket-wearing FFA participant today.
Hartke, the only girl in a set of quadruplets raised on a grain and livestock farm near Teutopolis in Effingham County, said she and her brothers (Alexander, Dustin and Garrett) work together accomplishing tasks. Last year all four earned the prestigious national honor of the FFA American Degree.
Hartke, as state treasurer, was one of the five major office holders leading the lively 2019 convention program — an all-female team this year led by Sophia Hortin of Champaign County, state president; Eliza Petry of Ogle County, vice president; state reporter Shaylee Clinton of Jefferson County; and secretary Miriam Hoffman of LaSalle County.
"I have three brothers; now I have four forever sisters — my teammates this year," she said.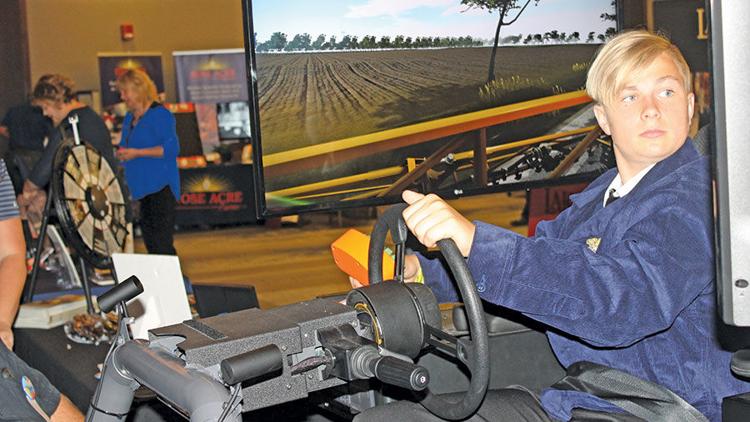 The new 2019-20 state officers were elected on June 13. President is Gage Miller of Cambridge, Illinois, (Henry County) and Cambridge FFA; vice president, Lane Harvey of Fairfield (Wayne County) and Fairfield FFA; reporter, Brodee McCormick of Athens (Menard County) and Athens FFA; secretary, Collin White of Forest City (Mason County) and Midwest Central FFA; and treasurer, Emma Freebairn of Ottawa (LaSalle County) and Serena FFA.
During the three-day event, a multitude of awards were handed out, including proficiency awards.
Fiber and oil crop production proficiency winner Makenna Green of Monticello started with 28 acres of soybean seed production and has grown to 314 acres. She wants to study agronomy to "eventually be a partner" in the family farm.
Riley Smith of Macomb won recognition for forage production, increasing production from 111 acres to 166 during the length of the project.
Jeremy Whisenton, a Chicago High School of Agricultural Sciences student, won the state proficiency award for forest management for the work he has done with the Cook County Reserve. He said his supervised agricultural experience (SAE) project help him find his future career.
Jacob Black, of Streator, who won the grain production proficiency award, grew corn and wheat and explained that he is a seventh-generation farmer who wants to stay in the family business.
Among 50 categories of outstanding students, one member was recognized for community development for his work as a volunteer firefighter, another for raising goats, others for diversified crop production and various types of ag mechanics and ag research.
Joe Webel, board chair of the Illinois Foundation of FFA, thanked all the sponsors who helped continue the advancement of FFA and the students who raise money for the organization.
He also noted that many life-time friendships are built among FFA members. He recently switched jobs and is working with an FFA teammate from 26 years ago.