SPRINGFIELD, Ill. — The new trade agreement hammered out between the United States and its North American neighbors is even better for agriculture than the last one, says Brian Kuehl. But it could face long odds in becoming law.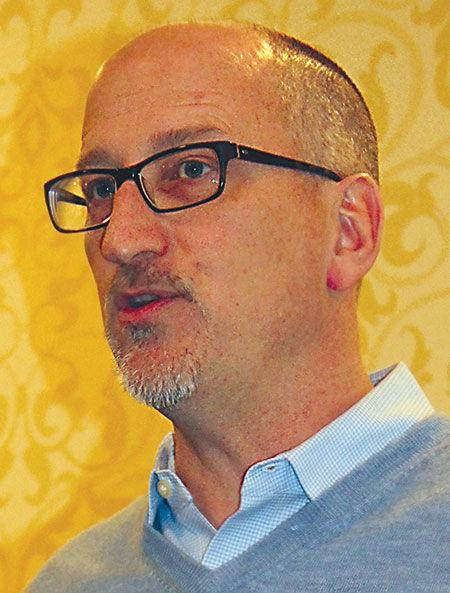 The United States-Mexico-Canada Agreement, or USMCA, holds some advantages over the existing NAFTA pact. But it may not be adopted by a polarized Congress, said Kuehl executive director of Farmers for Free Trade.
"Trade agreements usually pass by a handful of votes. So you're doing something difficult," he said. "You've got people who don't like trade because they think it's bad for labor. You've got people who don't like trade because they think it's bad for the environment."
Kuehl provided his views on USMCA and other existing and proposed trade pacts involving the United States at the recent Illinois Farm Bureau Governmental Affairs Leadership Council meeting.
"We're putting our weight behind getting USMCA passed," he said. "There is some concern that is not going to happen. Congress is very polarized. It's had a hard time getting just about anything done."
While Kuehl's group also likes the North American Free Trade Agreement, he said the USMCA is better for some farm commodities, including dairy.
President Donald Trump campaigned on getting better deals with the country's trading partners. He has said NAFTA is a bad deal, and followed up by negotiating USMCA. But NAFTA is still in place.
Theoretically, with the USMCA in limbo, the president could unilaterally withdraw from NAFTA, although legal scholars disagree on whether the language of the agreement allows that. That would leave no North American agreement in place, something Kuehl believes would be devastating.
"To increase leverage to get USMCA through Congress, President Trump could give notice on withdrawal from NAFTA," he said. "That could create a worst-case scenario. We could have a game of brinksmanship between the president and Congress if the president tries to pull us out of NAFTA and Congress doesn't get its act together and pass USMCA and the whole trading structure collapses. We're putting our weight behind getting USMCA passed."
One of the first goals of Kuehl's association — which was formed in 2017 — was getting NAFTA renewed. The group brought a trade delegation to Canada and Mexico.
The trade pact is of "huge importance" to Illinois, Kuehl said. He said it is responsible for about 450,000 jobs in the state. Pulling out with no replacement would deal a blow to the farm economy as well as the overall economy, he added.
"If we would pull out from NAFTA you would see massive job loss, exports dropping and output declines by an estimated $5.1 billion," Kuehl said. "Illinois in particular has huge trade ties with Canada and Mexico; not just agriculture.
"If the United States were to pull out of NAFTA, you would see a big hit on corn in particular. You'd see Mexico tariffs go back to 37 percent."
One of the president's first acts after taking office was pulling the United States out of the Trans Pacific Partnership, a proposed trade agreement between 12 Pacific Rim countries. Kuehl pointed to an analysis that the agreement would have boosted U.S. farm income by $4.4 billion.
"There are a lot of farmers who are living on the edge. This is not happening in a vacuum," Kuehl said. "We've had low commodity prices for years. The concern is, as trade wars happen, farmers go out of business. These are real families.
"Trade is not like a light switch, where you turn it off for five minutes, turn it back on and everyone is right back where they were. When you disrupt trade, our competitors are more than happy to jump in and start trading where we were trading. One of our concerns is the longer this trade war goes on, the harder it's going to be to get these markets back."
Farmers for Free Trade has held 40 events in 25 states over the past year, reaching more than 100,000 farmers with the message about the importance of trade to agriculture.
"We need to be informed, nimble, engaged and vocal," Kuehl said. "That's why we're doing these workshops. We should pass USMCA through Congress. That's a big priority for farmers this year. We need to re-engage in Asia. We need to work to resolve non-tariff barriers."