CHICAGO — Greg Fischer sees a sweet future for mead, an alcohol made from honey. Meaderies are popping up all over the country, along with a growing demand for honey to supply them.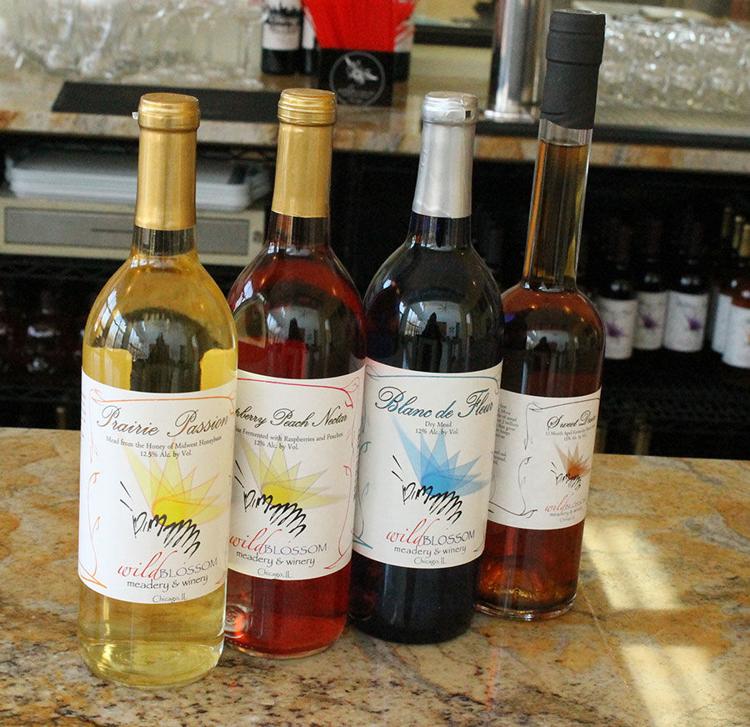 Mead has a long history as an alcoholic beverage, and Fischer, the owner of Wild Blossom Meadery and Winery in Chicago, in turn has a long history with honey.
Fischer worked as a migratory beekeeper, supplying farmers throughout the country with bees. He also became an experienced winemaker in California and Washington state. Now he combines all those skills.
Fischer's friends in the wine business thought he was "nuts" when he ventured from traditional wines into meads, he said.
"Today there are meaderies in almost every state," he said.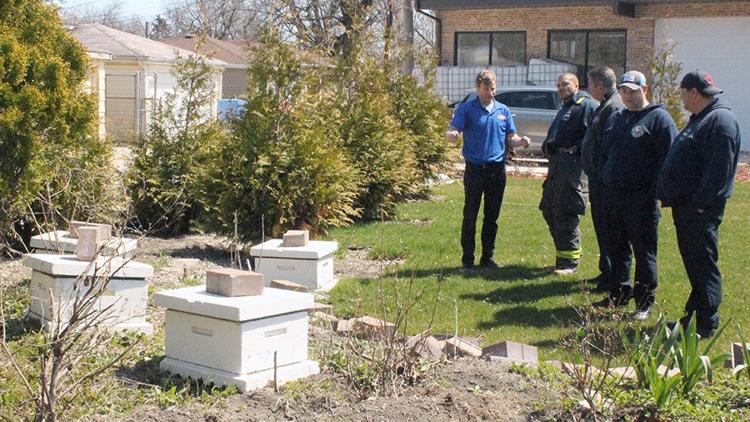 In the nine years Dwight Crevelt has been a mead maker in Walnut Grove, Mo., he saw the number of fulltime mead makers in the U.S. grow from about 90 to more than 300. He was the second meadery to open in Missouri, and he said there are now at least half a dozen facilities making mead at least once a year.
"I can't make it fast enough," said Crevelt, winemaker at 7 C's Winery in Missouri.
Crevelt sells his products to Hy-Vee and other supermarkets in Missouri.
Two styles
Some people are reluctant to taste mead, expecting it to be too sweet for their liking, Fischer said. He was among those that didn't like the drink the first time he tried it. Then, his taste buds met a good mead.
"I was floored," he said.
Mead, the oldest known fermented drink, has been around about 9,000 years, he said. To qualify as mead, a drink must be at least 51 percent honey. It can be expensive and somewhat difficult to make because of the large supply of honey needed.
One of Fischer's fun mead facts is that in olden days, mead was used to celebrate weddings. For the first week of marriage, the newlyweds were supplied with the honey-based drink — thus the honeymoon got its name.
Today, mead is like craft beer with many different flavors because flavors of honey are different, he said.
"It depends on the type of flowers it comes from," Fischer said.
And, he said, it takes some experimentation to make a good product.
"Some honeys make horrible mead," Fischer said.
Today, most mead makers take either a more wine-like or beer-like approach to their production.
Crevelt prefers the wine-style mead.
"It gets better as it ages," he said. The aging takes away the "rough finish." Most of his meads are aged about six months.
Beer-style meads are often flavored with fruits or carbonation, he said.
Tom Sadowski, owner of Midwest Meadwerks in Chicago, came to mead via beer. He was a home brewer and amateur mead maker, but decided to go pro when his flagship product, Triskelion, a black currant, cherry and raspberry blend, won a national award in 2006.
Derek Martin, of Martin Brothers Winery in Hermann, Mo., jokes that his winery is one of the few that uses no grapes. The brothers and their mom started as a traditional winery, but as mead gained popularity, they decided to remove all their grape vines and switch to entirely honey-based meads.
"We use no grapes, no fruits. Our complete focus is mead now," Martin said.
Growing bee business
They worked with Missouri beekeepers, learning the ropes for more than a year before adding full-time beekeeping to their business. They currently source honey from many other places, including the orange groves of Florida and blueberry fields in the eastern U.S. and Canada.
In addition to seeking specific flavors from crops not grown in the Midwest, many mead producers say they source a lot of their honey out of state because local growers aren't producing large enough quantities to supply their need.
Like the Martin Brothers, Fischer ensures he has a local source of honey by raising bees and contracting local beekeepers. Some of Fischer's 100 colonies of bees are on Chicago rooftops, including the Lincolnshire Marriott.
There is a beneficial relationship between bees and many farmer operations as well. Fischer has an arrangement with a Michigan blueberry grower who uses Fischer's bees to pollinate his crops and in return provides honey for Fischer's award-winning blueberry mead.
Those in the mead industry expect growth to continue. The number of meaderies in several U.S. states has doubled and tripled in recent years.
Many of the mead makers say they will be introducing a variety of new flavors and products soon. For Crevelt and 7 C's winery, the next step is to get a federal distillation license to start making mead brandies and mead ports.
Sadowski's personal goal in his Chicago market is "to transform beer drinkers to mead drinkers."