Biofuels are holding their own in Illinois. But just barely.
"Treading water is what the ethanol industry might call it," said Dave Loos, director of biofuels and research with the Illinois Corn Growers Association. "They are seeing some rough times right now."
Tax incentives for blends of ethanol and biodiesel are still on the books in an administration that has succeeded in raising taxes across the board, including a doubling of the motor fuel tax, from 19 to 38 cents per gallon. The diesel tax rose 5 cents per gallon, to 45.5 cents.
Farm commodity groups in the state are working to keep existing tax breaks as well as expanding exemptions. Both ethanol and biodiesel with blends of 10% or less are fully taxable. And while biodiesel blends over 10% receive exemptions, only majority ethanol blends — such as E85 — are tax-exempt.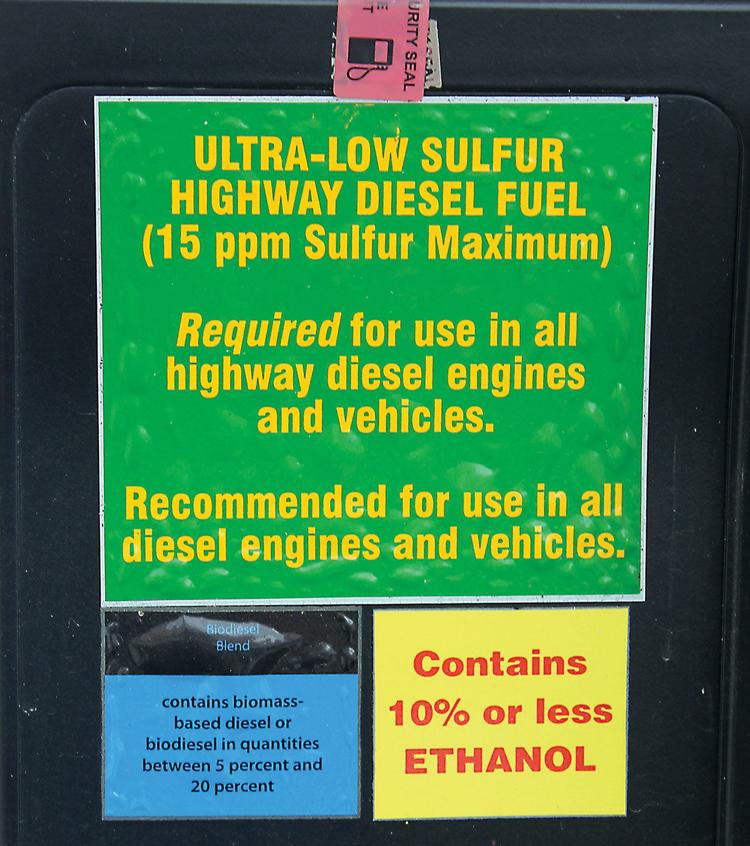 Because of that threshold, biodiesel is normally blended at 11% to ensure the fuels receive the tax break. Likewise, ethanol blends above 50%, such as E85, also receive full tax exemption. The trend has been to phase out some exemptions.
"There is always the fear that any of the sales tax incentives could be a target, from the ag input sales incentive to the renewable fuel tax incentives," said Kevin Semlow, who tracks state legislation for Illinois Farm Bureau. "I think under any administration you have to keep an eye out."
Biodiesel advocates also face industry pressures, according to Rebecca Richardson, biodiesel lead with the Illinois Soybean Board.
"With small-refiner exemption waivers along with federal blenders credit not being renewed two years and going on three now, that makes people question whether they should continue to invest, with all this uncertainty," Richardson said. "That's a challenging backdrop to play against."
Soybean growers have benefited greatly from the biodiesel industry over the years, Richardson said, although only about 20% of a bean is oil and only a small portion of that is used to make fuel. The campaign to get increased usage has been a success.
"To the soybean farmer, that has meant about 63 cents a bushel in terms of profit they get from the product," she said. "I've worked for the checkoff for over 20 years, and I can say far and away that this has been the best investment of soybean checkoff dollars, because this would never have happened without the checkoff.
"When a farmer invests one-half of 1% of their income, they get way more back than that return."
Still, Richardson and others are concerned about the outlook for biofuels in the state. Earlier this year an ethanol plant in Sauget closed, and Loos does not expect it to reopen.
"Everything is a challenge related to ethanol right now," he said.
Legislation proposed by the corn growers to expand tax incentives for ethanol has been stalled. The bill — titled Consumer Fuel Choice for Illinois — would create another level of tax incentives. Currently, blends of 10% or less have no sale tax exemptions, and only majority blends are exempted.
The bill would provide a 10% tax break for E15 and 20% for blends above E15 and below E85. The bill died in committee despite its relatively modest goals.
"It's not much of an incentive, but might be enough to drive the market a little bit," Loos said. "With retailers, a penny here or 2 cents there is worth a lot. We're going to push hard for it this coming session."
He added Gov. J.B. Pritzker expressed support for such incentives while on the campaign trail.
ICGA and others have stepped up efforts to increase exports of ethanol.
"The exciting news is that we've opened up the Japanese market for corn-based ethanol, which previously was held by Brazil," Loos said.
"The ethanol produced from corn could match the CO2 reductions of sugar cane-based ethanol. Once the Japanese were convinced of that, they opened up the market to us. We're also working hard at opening up the market in Mexico. That would be 1.2 billion gallons, potentially."
The Illinois soybean checkoff board launched a pilot program involving refuse haulers operated by the Chicago Park District, which are running on 100% biodiesel. Garbage trucks are generally not considered ideal vehicles for diesel because of the frequent stops and starts and idling.
Working with Optimus Technology out of Pennsylvania, the board is anticipating positive results despite the unconventional use in a harsh environment.
"Chicago is certainly not exactly a forgiving climate, especially during the six months of the year we're getting into," Richardson said.