THOMPSONVILLE, Ill. — The end of World War II led to the beginning of the farming career of Bob Poole.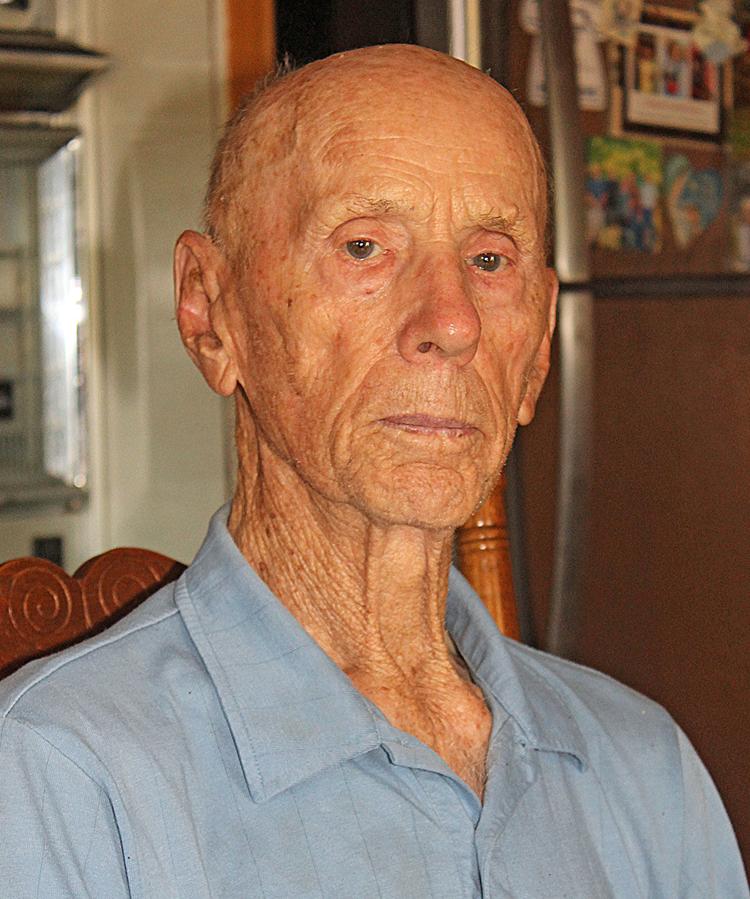 The 93-year-old Franklin County resident was taken from the highly rural landscape of southern Illinois to urban, battle-scarred Japan. He served as part of the American occupation force that ran the nation for several years following its surrender in 1945.
Poole was drafted into the Army shortly after the war ended and spent much of 1946 at a Japanese military outpost in Utsunomiya, about 100 miles north of Tokyo. He served in a unit that was part of the Eighth Army.
"We had about 100 people there," Poole said. "A lieutenant was the highest officer there. It was a Japanese post, and we took care of it so they wouldn't come back and try to retake it."
Many Japanese worked at the base, doing chores for the Americans.
"We had Japanese cooks. They cooked meals and did laundry for us," Poole said.
He doesn't recall any animosity between them and the soldiers.
"They understood what happened and they were willing to take the consequences," he said. "But they wanted jobs, so the Army paid them for doing work for us."
The Americans converted the outpost into a mechanic's pool, where the soldiers repaired military trucks and other vehicles. Poole had studied mechanics in both Little Rock, Arkansas., and in Tokyo.
"Every week we would take a truck, go into Tokyo and get groceries," he said.
He saw first-hand the extensive damage to Utsunomiya, which suffered bombing raids that began in July 1945. According to American military records, more than 130 bombers devastated much of the city in a single mission, resulting in about 600 deaths. Poole witnessed the aftermath of that and other bombing raids, some of which included cluster and napalm bombs.
While Poole avoided armed conflict, his older brother, who served in the Navy, did not. The ship on which he was serving was hit by a torpedo, an act that resulted in several fatalities. His brother was not hurt.
When he returned to the United States, Poole and his brother began farming full-time near Benton, also in Franklin County. They grew corn, soybeans and wheat, and raised cattle on 200 to 300 acres.
They used a Minneapolis Moline tractor pulling a two-bottom plow to till the ground. Herbicides and anhydrous ammonia were not available in those early days. They harvested corn with mules and a wagon. Poole's first tractor was a circa 1940 Farmall F-12 with steel wheels.
"You could do 4 to 5 acres a day, if you worked 10 to 12 hours," he said.
His first combine was a John Deere machine pulled by a tractor. He later had a Gleaner.
"They came out with self-propelled ones later," he said.
Corn yielded 30 bushels per acre in a good year. He doesn't remember average soybean yields. Despite the advances in hybrids and technology, farmers can plant and yield much more corn today, but prices are barely higher than they were in the 1950s.
Poole readily admits that farming wasn't a highly profitable venture.
"We barely made a living," he said. "We fed the family and paid whatever bills we could, but we didn't save a dime. There was no crop insurance. If you had a bad year, tough."
He has always been a supporter of conservation, and served on a county Soil Conservation Service board in the 1960s.
He purchased a former tavern in nearby West City on what is now Interstate 57 and turned it into a dairy outlet. Poole delivered bottles of milk to homes in the area.
Today his sons, Dennis and Mike, farm about 1,500 acres around the old farmstead in Benton. Poole long ago remarried and moved to Thompsonville, where he lives alone today. He hasn't been active on the farm in decades, but agriculture hasn't left his system. He keeps several beehives and sells honey.