At a time of reverberating impacts from the spread of COVID-19, land value experts announced March 19 that Illinois farmland values remain at stable levels while other investment options have seen extreme swings.
"Farmland is relatively stable compared to the ups and downs of other investment alternatives," said David Klein, chairman of the 2020 Illinois Farmland Survey.
He spoke during an Illinois Society of Professional Farm Managers and Rural Appraisers webinar March 19 which replaced a planned conference in Bloomington cancelled as a precaution against the spread of the novel coronavirus.
The disease has investors rattled, and some may redirect money to hard investments, such as land, he said.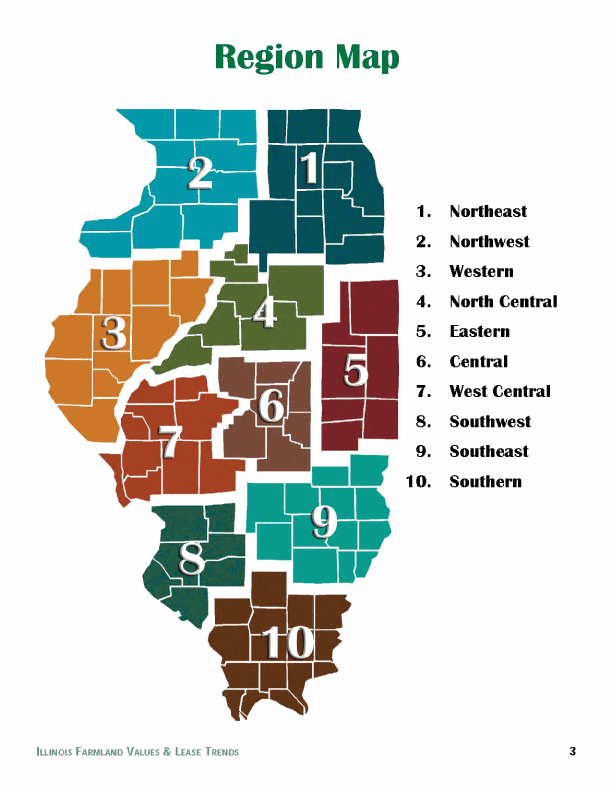 "Land is a solid, stable asset in uncertain times," said Klein, vice president with First Mid Ag Services in Bloomington.
The average price for excellent land in 2019 in Illinois was $10,763/acre, which is steady to slightly down; $8,490 for good land, which is slightly higher than the previous year; $6,549 for average land, slightly lower; and $4,838 for fair land, which is lower than 2018. Farmland is rated excellent, good, average and fair based on productivity.
Bruce Sherrick, University of Illinois professor and director of the TIAA Center for Farmland Research, said another trend that could affect land prices is new alternatives to land ownership. Blockchain technology could allow farmers to sell shares in their land to people "buying it on their lunchtime in Chicago" and paying $12 an acre.
He also noted what a historic time it is for the stock market, with some of the top 10 highest highs and lowest lows in equities all occurring in 2020.
"It had the largest ever net change and the day after was in the top 10," Sherrick said.
He said land is still good in the portfolio.
"In the long-term, it still looks like a winner," Sherrick said.
Klein agreed, saying "people are willing to buy land" in a time period which could be seen as a "brief, inconvenient period in history."
Farmers are still the No. 1 buyers of Illinois land at 59%. However, surveyed members of the Illinois Society of Professional Farm Managers and Rural Appraisers said solar energy companies have been big buyers.
About 41% of managers said land they manage is either in transition to organic ororganic. The trend seems to be growing, Klein said.
"No one said they are managing land growing industrial hemp," he said.
Klein added the most productive soils are favored by some investors because they offer liquidity. Some farmers may be thinking of selling this year before planting season, he said.
Other highlights of the 2020 Illinois Farmland Values and Lease Trends Report are:
Sellers of farmland: Settling estates was the No. 1 reason for selling farmland, estimated as the reason for sale 58% of the time. There may be a few more farmer lease-back sales than what was experienced five-plus years ago, an indication of higher cash needs in some farm operations.
Cash rents: Generally speaking, farm incomes were slightly lower in 2019 compared to 2018, with additional challenges anticipated in 2020. Cash rents for 2019 were estimated at an average of $303 on excellent quality farmland. Most ISPFMRA members expect 2020 cash rents on excellent quality farms to be near that level. Landowners have been resistant to move much lower with the Market Facilitation Program payments being received, which helped with a short 2019 crop and moderate prices.
Cash return on investment: The traditional 3.5-4% cash return on farmland investments is diminished by lower commodity prices and high input costs. Those net cash returns are now in the 2-3% range. Several investors still find this acceptable when looking at alternatives and the opportunity for portfolio diversification.
Institutional money: Larger tracts of land continue to draw interest from institutional investors, pension funds, international buyers and others. This source of demand for farmland in Illinois has likely kept values more stable than restrictive ownership states west of the Mississippi River. Institutional buyers will often look to purchase tracts that will provide a higher cash return and absorb moderate quality farmland available in the marketplace. Illinois is friendly to this type of buyer which will be needed in 2020.