ZEIGLER, Ill. — This is the prototypical company town. Chicago industrialist Levi Zeigler Leiter and his son, Joseph, purchased 8,000 acres of land in western Franklin County in the early 1900s and immediately began work on sinking a mine to tap the region's extensive coal reserves. That was the birth of the Zeigler Coal Company, along with the community, which was literally built to house workers.
Zeigler Coal has long closed its doors, and the coal industry in southern Illinois is a shadow of what it was in its heyday, when dozens of mines dotted the countryside. But the community hangs on, though the storefronts are largely empty and the streets uncrowded.
Brent Verschueren is weathering the downturn. The operator of J.T.'s on the Hill is enjoying success, even in the midst of a pandemic. The restaurant is among the few locally owned businesses that thrive in this community of 1,800.
With help from his parents, the culinary school graduate opened the restaurant seven years ago after working for years as a chef in other places.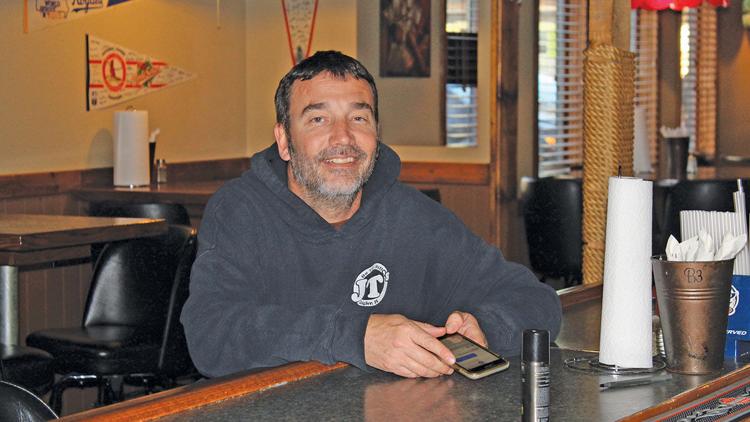 "I was ready. I was tired of working for somebody," he said. "This had been for sale for quite some time. It fulfilled a dream."
It is one of the few locally owned businesses here. The town square is virtually devoid of retail establishments. One longtime fixture — the men's clothing store Kohlsdorf's — burned years ago and went out of business. It was one of the last of the locally owned clothing stores, even employing a full-time tailor to get customers a fit on the spot.
The building housing J.T.'s has a similar history. One reason for its success may be the legacy. The building for years housed other iconic restaurants that drew many diners from all over. It got its start decades ago when a woman regularly offered free fish to miners as long as they washed it down with beer, which wasn't free.
"It's been a staple for so long. It's worked out well," said Verschueren, who lives in nearby West Frankfort but jumped at the opportunity to reopen a restaurant. "The city's been good to us."
The town sits at the crossroads of two state highways — Illinois 149 and Illinois 148 — but is miles from Interstate 57. Communities along the interstate have drawn more industrial and retail business. Still, many of them have struggled to maintain populations. West Frankfort has lost more than 10% of its residents over the past few decades. Likewise, Zeigler once had a population two to three times that of today.
Some communities are making drastic moves. In Illinois, residents of three neighboring towns voted to merge. The "Better Together" campaign calling for the blending of Cahokia, Alorton and Centreville got approval from about 61% of voters in the Nov. 3 election. The proposal will dissolve the cities southeast of St. Louis and create a new city named Cahokia Heights.
One aim was to attract more federal funding for improving infrastructure, proponents said.
Some studies show rural communities could start attracting more people as accessibility to broadband and other technologies become available.
Mallory Rahe, a professor of ag and applied economics at the University of Missouri, is from a rural area herself and says the population issue is huge for rural communities.
"Population loss is a real challenge for northwest Missouri," she says. "…That's a hard thing to overcome."
It can be hard for businesses to thrive without enough people to meet workforce needs.
"A lot of people told us they just struggled to find people," she says. "Agribusinesses have said, the job is there, but the people aren't."
Rahe says for rural communities, the best chance to increase the population is to bring back people who grew up there. The top two groups looking to do that are retirees and people in an earlier stage of life, perhaps looking to start or raise a family.
"People in their early 30s are much more likely to make a migration decision that takes them back to a rural place," Rahe says.
She says it is important for communities to involve young people — some of those aged 25-40 — in these decisions and see what they want and need to consider living in a rural area.
Additional reporting from Benjamin Herrold.