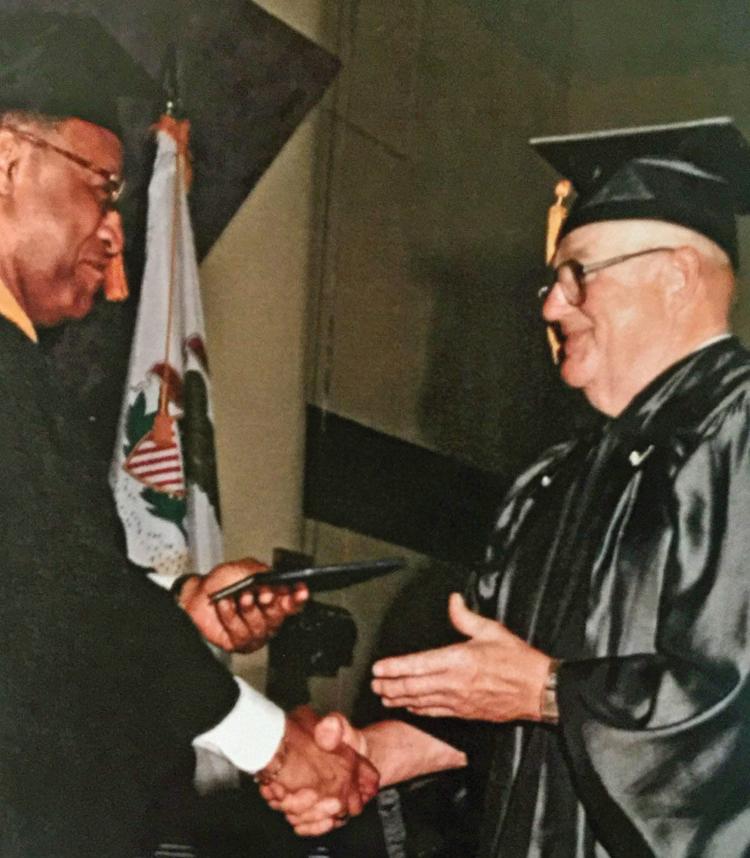 MANHATTAN, Ill. — Dick Smerz grew up in Chicago — not the likeliest place for someone wanting to be a farmer. But there was nothing else he wanted to be, even though it took him the better part of six decades to achieve that dream.
The city kid got a chance to work on a farm in the mid-1940s during World War II through a program called U.S. Crop Corps.
"I was born and raised in Chicago. To work on a farm was a vacation," he said.
His mom discovered the program knowing he likely would enjoy working on the farm near Joliet. She was right.
"I fell in love with the farm and worked there for three summers," he said.
Smerz was ready to pursue a farming career, but his father said he needed to be a carpenter to continue the family business.
"In the 1940s when your father said something, you did it," Smerz said.
As a union carpenter, Smerz was part of many historic projects, including building McCormick Place, the city's famed convention center, and the Deep Tunnel Project created to reduce flooding in metropolitan Chicago and reduce flushing raw sewage into Lake Michigan.
His career as a builder was interrupted when he served in the Navy during the Korean War. He was in the thick of things serving on an aircraft carrier, he said.
"We were a prime target," he said. "We were potentially under attack 24 hours a day."
Back from Korea, he met a woman at the wedding of a shipmate. He and Lillian celebrated their 64th wedding anniversary in July.
Smerz retired from carpentry when he was 63 years old, and he was finally ready to start his long-awaited career as a farmer.
He and Lillian started by buying a rural property and building a home near Manhattan, Illinois. Smerz enrolled in the agriculture and production management program at nearby Joliet Junior College.
He enjoyed getting to know his fellow students, all of them much younger. He and Lillian were invited to their barn parties. He got along with all ages. He graduated in 2000.
"I was the oldest one. It was great," he said.
To graduate, all the students needed to complete an internship, Smerz asked why it was a school requirement for graduation and was told the concept was to teach students how to work. Smerz joked that he had learned that lesson long ago, but he accepted an internship. He liked the farm and the farmer so much, he worked for him for 15 or 16 years until the farmer's grandson took over.
"I did about everything you can do on a corn and soybean farm," he said. "I ran every piece of machinery and did every chore involved."
At age 88, he said he is "really" retired now. But his love of farming has not dissipated. He is still sharing it with others. When he went to a doctor appointment recently, he was soon inviting the two doctors to the farm.
"Both want a ride along on the combine," he said. One is going to bring his 11-year-old daughter.
Smerz will not be driving the combine this time, but he will be there, all smiles, watching the city folks enjoy the farm.