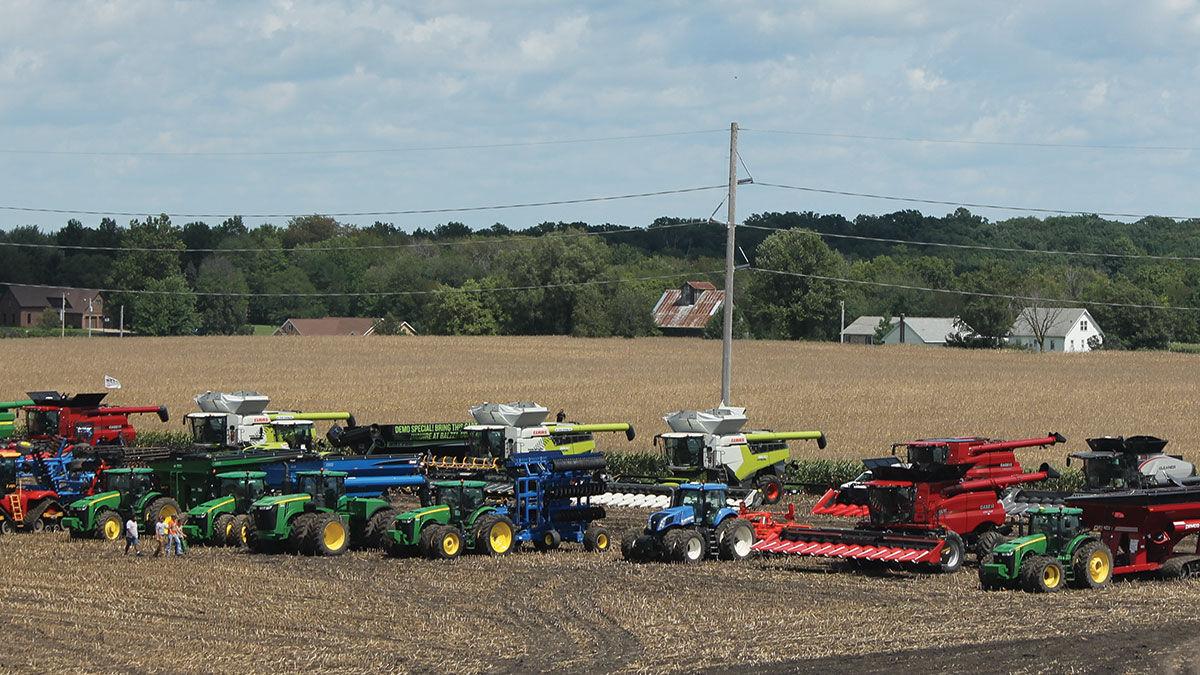 This is not your grandfather's ag retail world. It's a new age, with large companies getting larger through mergers, acquisitions and consolidations.
Take AGCO for example. The corporate family tree of the equipment manufacturer reads like the genealogy of a European ruling family. It was created by the fusion of numerous companies and parts of companies, including but not limited to Allis-Chalmers, Gleaner, Case International, White-New Idea, Massey Ferguson and Fendt.
In 2017, the firm moved into the technology arena when it acquired Precision Planting, which had previously been owned by Monsanto, which is now a part of Bayer.
Got all that?
It can be difficult to keep it all straight without a scorecard. But does it matter? How does it impact farmers?
There is no pat answer, of course, but a casual look indicates they have not been affected greatly. AGCO, which was asked to comment on the substance of this article, replied that all of its expansion has been through acquisitions, not mergers.
On a regional scale, changes noticed most often are at the dealer level. There has been a trend in recent years of independent farm equipment dealerships expanding their reach by purchasing others, usually those carrying the same lines.
"Most of the time when it's a consolidation or merger there aren't any store closings, so the store stays the same," said Kim Rominger, chief executive officer of the Equipment Dealers Association. "Sometimes there are policy changes, but for the most part the farmer doesn't see any change than another name on the building. They may bring a few key people from their organization into the store, but most people stay."
Jon Freeman, who farms in Morgan County, Illinois, has experienced a change in ownership of a local equipment dealership. Like many farmers in the Midwest, his John Deere dealership was purchased by another dealership. He has experienced some minor inconveniences.
"It seems as though maybe parts availability isn't as good," Freeman said. "The bigger company has different policies than your smaller companies would have."
But the metal there is still green. That is not always the case. Sometimes purchase of a location is by a dealer representing a competing manufacturer.
"If you're a John Deere guy and your local John Deere guy gets bought by somebody and the next John Deere place is 100 miles away, it's a little harder to have competition between the lines," Rominger said. "A lot of guys are pretty sold on the color that they've got."
Joe Dykes, also with the Equipment Dealers Association, said acquisitions that result in a change of color can shake up some farmers.
"There may be some angst among some dealers who are carrying a particular line, then all of a sudden they're purchased by another company," he said. "There may be some issues developing there."
Surveys conducted by the association show many farmers also appreciate a change of ownership of dealerships, often because the larger company has superior resources. Dykes hears both sides of such transactions.
"A smaller company may not be able to handle parts distribution and is picked up by a more established company with a larger dealer network, they may have potential of better service," he said. "But sometimes there's a benefit to working with a smaller company. They treat you like family."
Matt Wehmeyer, vice president of product management at AgriMAXX Wheat, said some farmers prefer an independent company. AgriMAXX, based in Mascoutah, Illinois, was launched in 1999, marketing wheat seed under its own brand and growing soybean seed for other companies.
That gives Wehmeyer a dual perspective on the subject. He sees the appeal of smaller companies and the resources of national firms.
"There has been a lot of consolidation over the years, and certainly in the last five to 10," he said. "It's really changed the landscape of agriculture. I do think there is a heightened need and desire to work with an independent seed company, who is providing product and services in a local manner and in a more hands-on, farmer-first mentality.
"Not to say that large corporations are not farmer-first. They are. But 99% of farmers out there are family-owned independent farms. A lot of them fundamentally enjoy working with somebody who's like them: independent, free-minded, maybe family-owned."
While Wehmeyer believes in the value of independent seed companies, he also sees some benefits in seed industry consolidation at the national level, such as Pioneer Hi-Bred International. The seed company was purchased by DuPont in 1999, became part of the merged company DowDuPont in 2017 and last year was spun off as part of Corteva.
"On the other hand, there are some benefits that have come out of some of these consolidations," Wehmeyer said. "A lot of that is around technology and innovation."