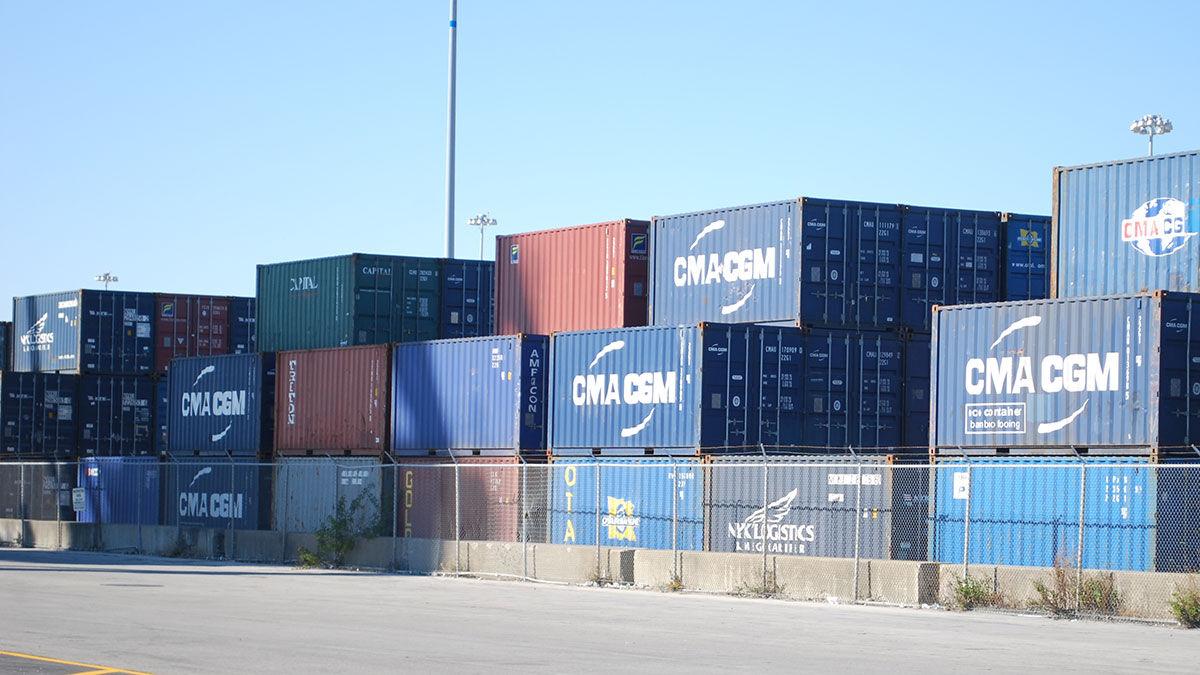 While most agree that as the agricultural sector improves it could benefit from infrastructure upgrades, not all share the same priorities.
Ag advocacy groups have differing agendas on strengthening infrastructure, depending on specific needs in the marketplace. Some are pushing for domestic transportation while others see international trade as the priority. Peter Friedmann is among those in the latter category.
"The biggest challenge by far right now is ocean transportation," said Friedmann, executive director of the Agriculture Transportation Coalition. "Agriculture is finding itself effectively locked out of some of our Asian markets because ocean carriers are declining, in many cases, to carry our containerized agricultural exports. That is in crisis."
Much of ag goods sent overseas travel in containers. There is a shortage of both available containers and companies willing to send farm products to Asia on returns trips. Competition comes in the form of importers of consumer goods from Asia.
"Increasingly, much agricultural goods in ocean-going freighters are in 20- or 40-foot steel boxes," Friedmann said. "Certainly, value-added agriculture moves that way, such as French fries, beef and poultry products, and higher value soybeans for human consumption."
But freight companies prefer reserving containers for electronics and other low-cost goods made in China and other Asian countries. Instead of waiting for ag goods to be trucked from hundreds of miles away, they ship them back from the West Coast empty.
Improvements and expansion of communications infrastructure may be even more vital to agriculture's recovery. There is a dearth of high-speed broadband in rural areas, and considering the rise of data-driven agriculture, the need is critical.
The Federal Communications Commission estimates $80 billion will be necessary to get rural broadband up to speed, while others put the need at nearly twice that amount. Even if $115 billion would do the trick, there is a long way to go, according to Jeff Johnston.
"That's what we're up against," said Johnston, an economist with CoBank who specializes in communications.
The FCC's United Service Fund — which is comprised of taxes levied on landline and cell phone carriers — is at about $37 billion. That leaves a big gap. And the fund is unlikely to grow at the same rate because of the changes consumers are making in communications.
Johnston said landline holders are already paying a large share of money going into the fund.
"It's getting kind of crazy," he said. "We're in the high 30% tax range. If you have a $10 landline bill, you're paying close to $3 in USF tax. That will increase as more people disconnect landline phones."
Possible solutions include increasing taxes on cell phone bills or placing levies on internet service, something the FCC does not have today. Broadband companies strongly oppose a USF tax on internet service.
"There are a declining number of (telephone) lines you can apply that tax to," Johnston said.
The Rural Broadband Association agrees that beefing up broadband service in rural areas will take bold action.
"Infrastructure is key to any expansion of broadband in the United States, particularly in rural areas," said Chief Executive Officer Shirley Bloomfield. "We hear all the time about exciting new wireless advances like 5G, but wireless technology needs wires. Any new infrastructure should include the buildout of sustainable, future-proof networks to ensure that hard-to-reach parts of the country are connected to reliable broadband connectivity."
On the transportation issue, some believe there is a need for more interstate mileage. Among those is Joe Kiely of the Ports-to-Plains Coalition, which is pushing for new highways in the Southern Plains.
"A lot of crops move through that corridor, including wheat, corn and cattle," Kiely said. "We just finished a feasibility study in Texas on what would be the economic effects of changing from what right now is 50% four-lane divided highway and two-lane or three to an interstate. The travel time saved would be worth $3.4 billion."
Friedmann said a solution that could be implemented almost immediately is changes to load limits for trucks. He points to Canada and a couple of states in the Northwest that allow larger trucks. Because the trailers are fitted with extra axles, they can move freight more efficiently without adding more wear and tear on the roads, and without sacrificing safety, he said.