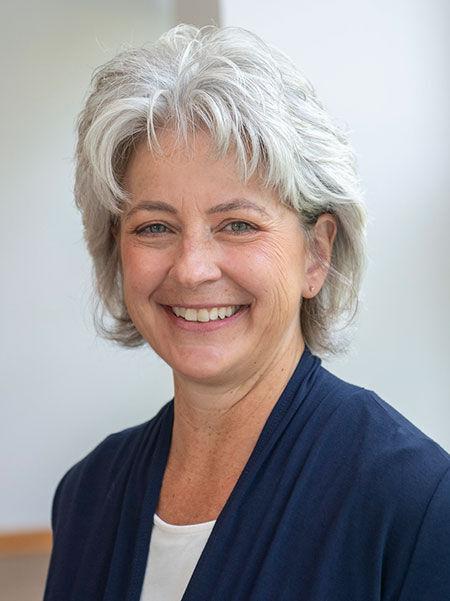 When Kim Kidwell was a young student at the University of Illinois-Champaign/Urbana and studying to be a sports broadcaster, she took a general education plant genetics class. The enthusiasm of her professor, John Laughman, for sweet corn breeding changed her career path.
While sitting in class she thought, "I want to love my job as much as he does." A handful of other professors and leaders helped her refine her direction.
"I never had a female mentor or role model in my life," Kidwell said.
There weren't many women in plant breeding or later, agriculture university deans. Kidwell was surprised the first time a mother thanked her for being a mentor to her daughter.
"I didn't consciously realize I served in that role," she said. "It is important to take that seriously."
Today, Kidwell is the dean of the College of Agricultural, Consumer and Environmental Sciences at the same Illinois university. At least half of the students in the college are female. In the pre-veterinarian courses in the animal science department, nearly 90 % of the students are women.
She has often been first to hold a variety of titles, including the first female full-time professor at Washington State University, the first female wheat professor there and the first female dean of the College of ACES in Illinois.
Kidwell said she doesn't think of those things, it would just be a "distraction".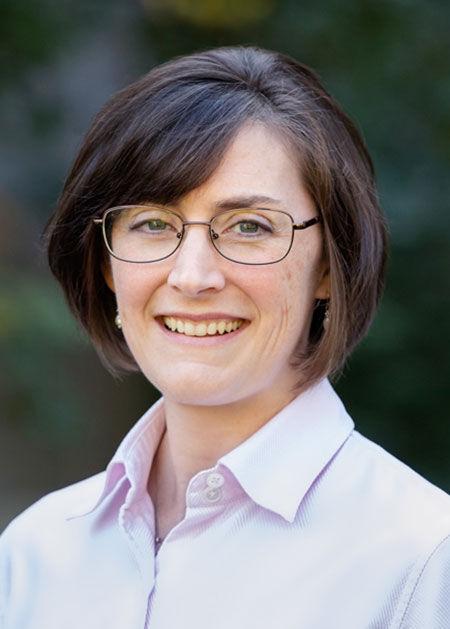 Nevertheless, her accomplishments are clear to members of her team in the College of ACES, including Laura Christianson, a water quality assistant professor and researcher.
Christianson said she considers it an asset to be a woman in her profession which has also been a male dominated field.
"It helps me standout," she said. "But you have to have the goods and know what are doing."
Christianson has earned her credentials in three states including a Ph.D. with co-majors in agricultural & biosystems engineering and sustainable agriculture at Iowa State University in 2011.
When Kidwell finished her Ph.D. in plant breeding and plant genetics in 1992 at the University of Wisconsin, the job market "was terrible" for prospective plant breeders at land grant colleges. When she applied to work in wheat genetics at Washington State University, she was asked what a plant breeder who specialized in corn, peas, lentils and alfalfa in Illinois and Wisconsin could offer them. She said she was well-trained in plant breeding and didn't have any bad habits in wheat breeding. She was hired.
"It was a beautiful position to be in. I asked a lot of questions," Kidwell said.
She didn't hide her newness to studying wheat and none of the people she worked with were dismissive.
"They embraced me," she said.
Kidwell enjoyed teaching genetics to students there, developed good relationships with growers, and developed 20 wheat varieties, including some created for specific milling and product goals.
In 2004, she developed an undergraduate course designed to help students develop interpersonal communication and life skills. Initially she had 125 students. The course quickly grew to 1,000 students requiring five instructors.
"It was fabulous. Perhaps it's the best contribution to academia in my career," she said of the program that featured community service projects.
Her combination of agriculture and human science was what the university needed at a time of lagging agriculture class enrollment. After some hesitation, she accepted the job of associate dean for academic programs along with keeping her research and teaching roles.
In 2015, she was named interim dean of the College of Agricultural, Human and Natural Resource Sciences at Washington State University, which led to her recruitment in 2018 to the University of Illinois for her current position.
Early on she decided to visit every one of the university's Extension offices to become familiar with their work in Illinois' 102 counties.
"It was the best decision I ever made," she said.
In visiting every corner of the state, she heard what people were excited and frustrated about and they shared good ideas. She hadn't anticipated the press would highlight Extension, the college and the university because of her visits. Momentum grew in Extension and more partnerships developed internally and externally.
Now, as a result of the coronavirus pandemic, her job includes working with the university team in making "hundreds of decisions" required to get students back to school. The pandemic has brought to light the vulnerability of the food system and its resiliency. It shows the relevancy of research here and the importance of communicating discoveries to policy makers and the public, she said.