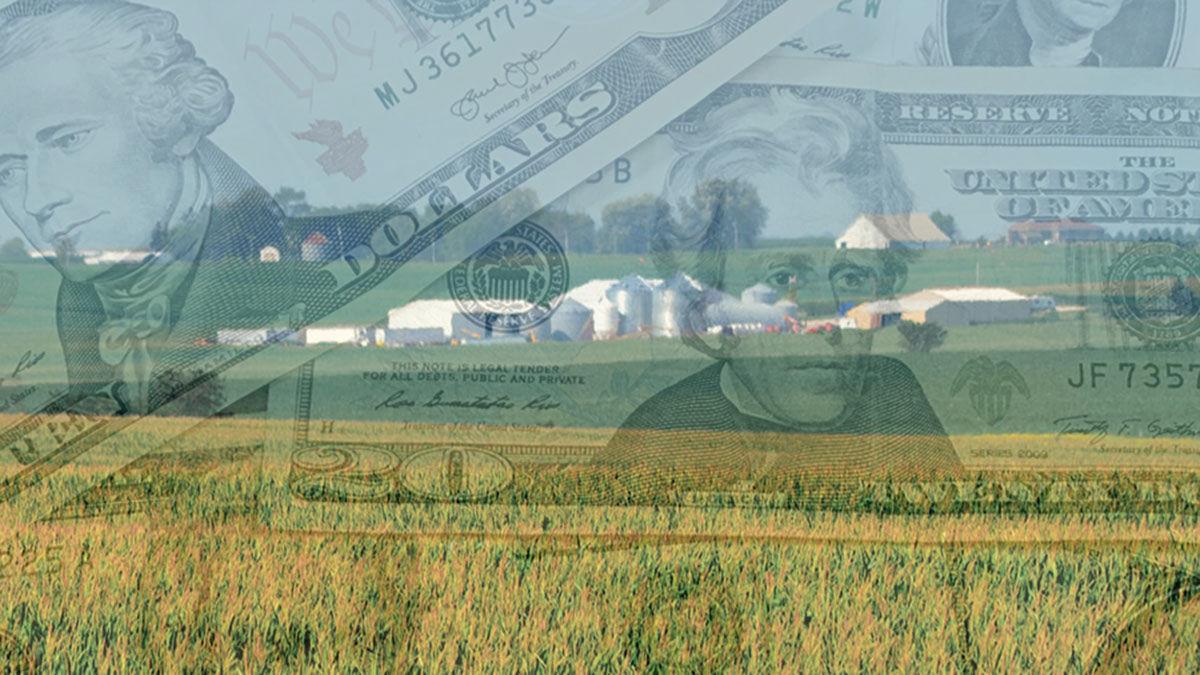 Several issues will impact the farm economy in 2021, with the launch of COVID vaccines, a new administration and a rebound in commodity prices that is boosting farm incomes. However, there will likely be little change in loan demand, bankers say.
"We'll still have plenty of lending demand," said Bob Hartwig of the Iowa State Bankers Association. "Since 2014 we've seen very slow and steady working capital deterioration. Our producers are trying to reverse the trend and build some of the working capital that they've lost."
At the same time, the ag lending industry continues to find profits fleeting. Interest rates are low and have been for years.
"I think the Fed is going to keep rates low, at least for the next 18 months," said Hartwig, who serves as the association's legal counsel and liaison for its ag banking committee. "It's challenging for our members because it's compressing margins. You can't go lower than zero on deposits."
While low rates benefit borrowers, lenders face challenges with profit. That may lead to increased overtures to farmers.
"It's not quite as positive from a returns standpoint, but it certainly drives activity levels," said Kevin Gabbert, regional vice president of the Missouri-based lender FCS Financial. "We tend to be consistently aggressive in the market. But certainly it does drive a need to be more active in that area."
The Federal Reserve board, at its recent quarterly meeting, projected interest rates would likely remain at historic lows through 2023.
"It will allow people who are interested in either farmland or equipment purchases to lock in some very favorable rates on a long-term basis," said Glen Semple, senior vice president of commercial lending with Farm Credit Illinois. "Short-term variable-rate loans for input supply for 2021 crop year expenses will be very stable and at historically low rates."
Bankers and economists, for the most part, see a promising outlook for the farm economy, especially in the Corn Belt. Increased soybean demand coupled with weather problems in South America has boosted prices to levels not seen in years.
Hartwig believes demand will remain high, partly because of global trade policy.
"I believe the new administration is going to take a wait-and-see approach to trade," he said. "Some of the rhetoric that has come out — even from the Democratic side — is agreement with President Trump on how he handled the China situation. I don't see a big change on trade for a while."
Gabbert said that while a positive ag economy appears likely for 2021, there are no guarantees.
"No doubt, 2020 has been a very good year for us," he said. "There is a lot of interest rate drive, especially with long-term rates being at record lows. We expect 2021 to moderate a bit in loan demand. But there's still a lot of uncertainty from COVID and the new administration."
There has been a dramatic change in farm income outlook over the past few months, which will likely affect loan demand, according to Semple.
"The outlook in August was pretty dismal," he said. "Then there was a record amount of government payments to the ag sector in 2020 from the various programs. Grain prices were very low until mid-August. Typically, you need some sort of triggering event to wash things out. That was the derecho event in Iowa. Millions of bushels of corn were removed from production.
"There are different segments to the farm economy and lending arena. Demand for real estate loans we think is going to be pretty good for the next year or two. Interest rates have come down. Farmland values have actually crept up."
Gabbert does see some concerns in the livestock market, while grain producers may take advantage of low interest rates to upgrade equipment, build structures and consider farmland purchases.
"In general, crop farmers have fared better than livestock producers over this past year, so we would expect to see more activity in upgrading equipment," he said. "Demand for operating loans has been pretty steady the past couple of years. I don't see any reason that would change significantly this year. For those who haven't taken advantage of the opportunity to lock in fixed, rates, that would be wise."