Editor's note: Illinois Farmer Today introduced readers to these beginning farmers in 2016 and 2018.
PAXTON, Ill. — Two hard-working beginning farmers are capitalizing on what they believe in and what they do best and adapting to consumer demand today.
Will Glazik is finding his way by following his belief in conservation practices and growing organic grains, which has added value when made into a signature beer and vodka.
Maggie Taylor, a former librarian turned flower grower, also sustainability-minded, is looking forward to harvesting tulips on her new farm near Champaign, Illinois, this year and is newly licensed to grow hemp this season.
Serendipity & hard work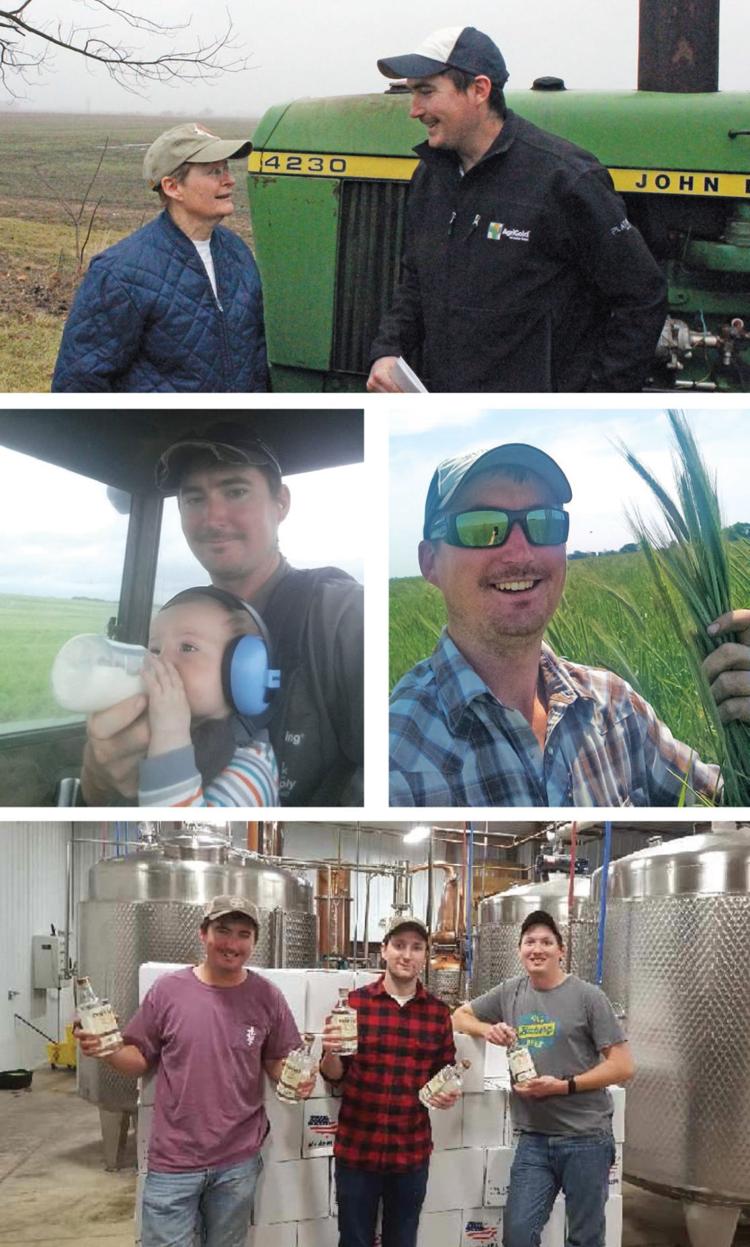 Glazik has a habit of finding people with good ideas that match his philosophies and working with them to make things happen
For example, in the summer of 2015, he met landowner Jaci Davis at a soil health event in Rantoul. Their conservation ideas meshed, leading him a step closer to his dreams of farming full-time with value-added crops.
Glazik comes from a multi-generational farm family near Paxton. Twenty-two years ago, they had 80 acres in Ford County. Now Glazik, with the help of his brothers and dad, farms about 1,000 acres. To date, 640 acres of their fields are certified organic and the rest is in transition. Glazik's father focuses on the livestock, hay and rotational grazing.
Their related enterprise got its initial inspiration when Will and his brothers, Clayton and Dallas, were in high school. They started experimenting with biodiesel, discovering that the grains grown on their father's farm could do more than feed cattle. Eventually, they learned it was also good for brewing beer and making vodka.
This led to the creation of Silver Tree Beer and Spirits. Their Down East Vodka is made from grains grown on their farm near Paxton.
"We're making our fifth batch of vodka. It has been a really fun adventure," Glazik said.
It is rewarding to expand the value of their crops, he added.
He hopes they may become a model for other non-farmers and beginners to find a way into farming. He is working with The Land Connection, a non-profit group that promotes sustainably grown local and organic foods that are accessible to all. Their goal is to start an incubator farm for people who want to learn the basics of farming — from changing oil to marketing.
Business idea blossoms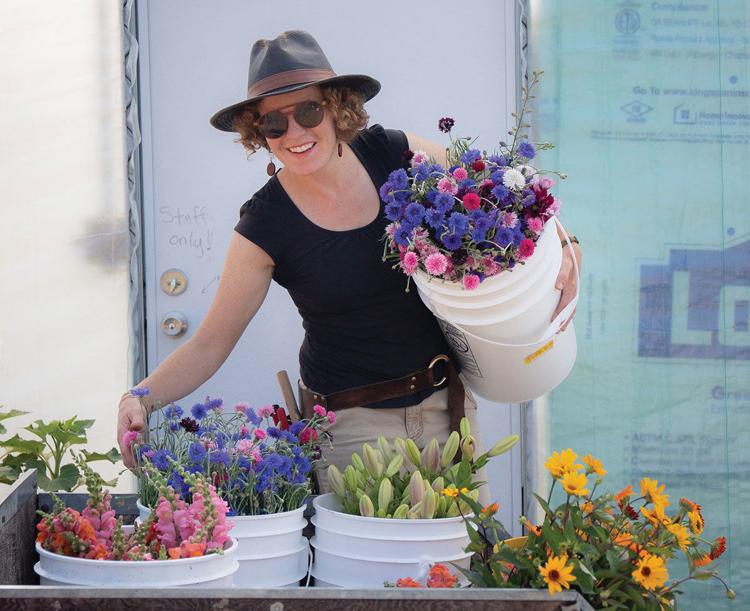 Maggie Taylor, unlike Glazik, didn't ease into farming as part of a generational farm. She was a working librarian when she first started to picture herself taking her hobby of gardening into her primary career.
In 2017, she established Delight Flower Farm on land rented from Wes Jarrell and Leslie Cooperband, of Prairie Fruits Farm & Creamery near Champaign. By 2018 it had grown to a full-time business with three regular part-time employees.
In 2019, Taylor bought her own small farm west of Champaign. After searching two years, she found the ideal five-acre location with a farmhouse west of Champaign for her home and business. It has "great custom cooler" and fertile land that had been a horse pasture for 30 years.
After Mother's Day she will move her hoop house, which is still growing flowers at the fruit and dairy goat farm where she got her start, to her new location.
She has already planted bulbs for the first tulip season there and is planning on growing more than 100 different flowers, including zinnias and sunflowers.
One of Taylor's biggest concerns is possible spray drift from neighboring conventional corn and soybean fields. Certain herbicides could kill her sensitive flower crops. She has enlisted in the Field Watch program to be notified when neighbors are spraying Dicamba and other products where drift might be a concern to her crops.
Taylor said she is developing relationships with her neighbors and working out how to deal with these challenges.
She has also found another perfect fit for her business — obtaining two licenses to grow hemp for CBD products. She expects one of her five acres will be devoted to it. The flower of the hemp plant is harvested in the same way she harvests flowers now, so it is a natural fit to grow her business, she said.
Taylor sells her flowers through florists, grocers and a subscription Community Supported Agriculture (CSA) plan for customers who want to receive fresh blooms regularly.
Taylor appreciates the help of her mentor and fellow florist, Linda Chapman, and, like Glazik, wants to help others starting out by getting involved in mentorship opportunities. She learned some of her basic farming skills through the Central Illinois Farm Beginnings program.
This program, led by The Land Connection, started more than a decade ago and has trained more than 150 people wanting to get into agriculture, said Cassidy Dellorto-Blackwell, The Land Connection's farm training project manager.
In the Champaign area the program is on hold now because it has reached "a saturation point" here, said Dellorto-Blackwell. It will be revamped to include more online offerings.