LEBANON, Ill. — Vernon Virgin often led the way in pioneering practices, from conservation tillage to animal housing, on his southwestern Illinois farm. He is the father of long distance runner Craig Virgin, also known for taking the lead and rarely giving it back.
The athlete attributes some of his success, including qualifying for three Olympics, to getting a running start on the farm — doing hard work like haying and herding cattle and knowing the discipline it takes to do something every day, rain or shine.
Being born with a life-threatening congenital urological condition that required many surgeries throughout his childhood also made him stronger. Virgin said he learned to manage pain.
"In the last one-third of the race, if you are not in pain, you are not doing it right," he said.
First steps
Distance running in the Olympics wasn't his original dream. Virgin had his sights on playing second base for the St. Louis Cardinals. Growing up only 25 miles from Busch Stadium, he couldn't help but dream, he said.
Virgin's early baseball skills didn't go to waste.
"My first running trophy was for stealing bases," he said.
During his first high school cross country practice, running on a third-of-a-mile circuit with varsity and seniors, he lapped every runner on the team before they finished the 5-mile run. It became one of the stories that made him a legend on the sports pages of many newspapers, said Randy Sharer, an Illinois sportswriter who authored a book about the athlete.
With a mother who was a teacher, he did more than win nine Big 10 championships while attending the University of Illinois, he also got good grades, graduating from the university with a degree in radio and television. During and after his running career, he used those skills in interviews, in sports marketing, sponsorships, coaching and motivational speaking.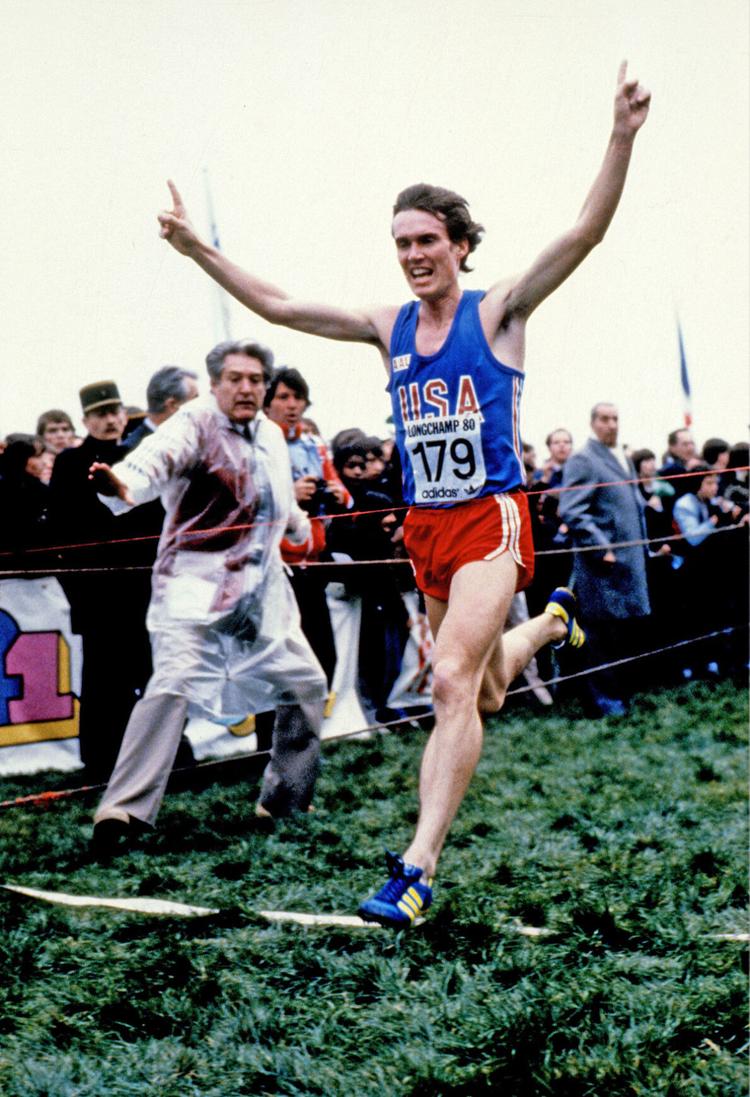 Among the highlights of his career was winning two World Cross Country Championships. No other U.S. male has won one. He did it twice with a bold, come-from-behind victory in Paris in 1980 and another the next year in Madrid.
Virgin, now 65, spoke of these memories on a foggy September morning from the farm where he lives with his wife, Karen.
"Dad was born in this house," he said.
Nearby is the farm where his parents, Vernon and Lorna Lee, still live. Along with building strength baling hay and walking beans as a kid, he ran. One of his favorite 10-mile training routes during high school was past the Blackjack Catholic Church.
"I'd say a little prayer every time I went past and I'm not even Catholic," he said.
Olympic memories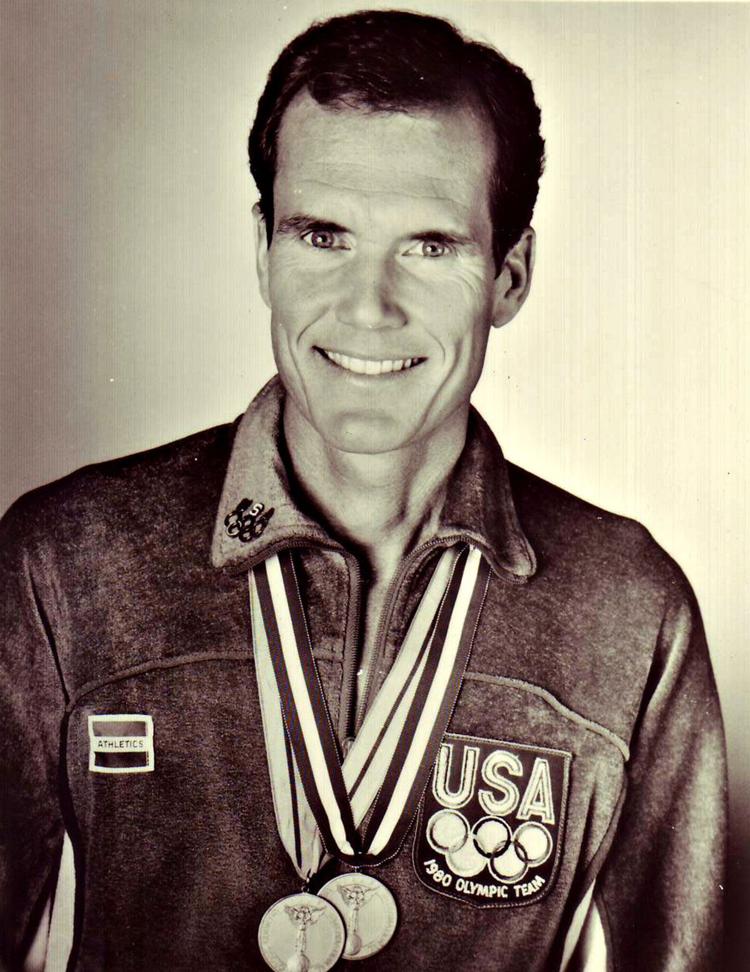 Virgin feels for the athletes who had hoped to compete in the 2020 Summer Olympic Games in Tokyo, which were canceled due to the pandemic.
He understands what it is like to train and not be able to compete. He qualified for the 1980 Olympics in Moscow, which the U.S. boycotted to protest the Soviet Union's invasion of Afghanistan.
"I feel their pain," he said.
The two groups that suffered most from President Jimmy Carter's retaliation efforts against the Soviet Union in 1980 were Olympians and farmers, the athlete said. It brought on the grain embargo that led to an agricultural recession.
Only 10 days before the 1980 Olympics, Virgin ran the second fastest 10,000-meter race in history. He ran faster than the gold medal winner in the Moscow Olympics, said his biographer Sharer, a long-time sportswriter for The Pantagraph in Bloomington.
Although Virgin received one of 461 Congressional Gold Medals created especially for Olympians 1980 Olympians, he never had the opportunity to win an Olympic medal. He said that was one of the biggest disappointments in his career.
His advice to athletes this year: "Train. Don't think about what you missed."
Sharing the story
Virgin and Sharer said they believe more people would know the name "Craig Virgin" if he had won a gold medal. Still, Sharer was certain Virgin's achievements and insights were worthy of a book, so he wrote one.
"I was surprised no one had written a book about him," said Sharer, the author of "Virgin Territory, The Story of Craig Virgin, America's Renaissance Runner" which was published in 2017.
Virgin is also mulling over writing a book for coaches and runners. Mainly self-coached after his collegiate years, he said, "I have flaws and I made mistakes."
Later in his career, Virgin's determination to compete took away rest or recovery time after an injury. He didn't want to miss a race or an opportunity.
"You can't leave the dance floor for too many dances, otherwise someone will steal your girl," Sharer quoted him.
A series of health challenges and injuries prevented him from trying to qualify for the 1988 Olympics at age 32.
He had established himself on the masters' circuit, but many injuries and health issues, including the removal of his right kidney in 1994 as part of the life-long urological condition, cut short his running career.
He attributes the records he achieved, in part, to the physical and mental toughness learned on the farm and a perpetual farmer's optimism that the crop, the next season or the next race will be a good one.
"I appreciate my childhood. It was a great foundation for life," he said.