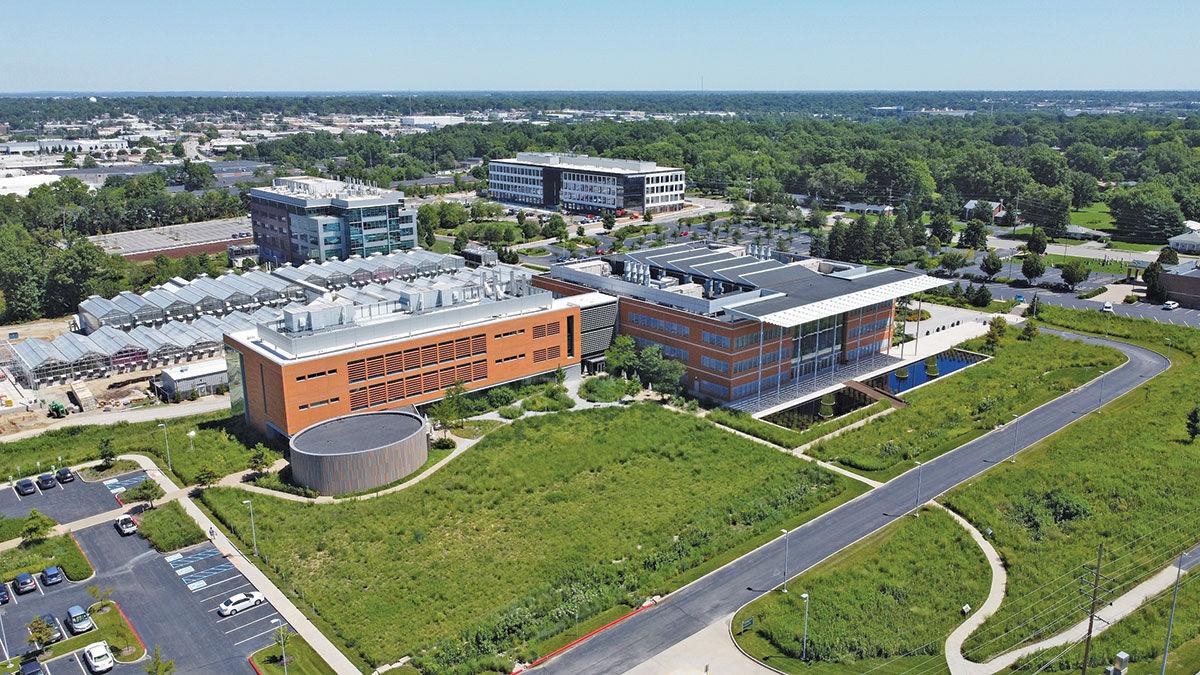 ST. LOUIS — Though many farmers may not be familiar with the Donald Danforth Plant Science Center, the work done here doubtless impacts their livelihood in some way.
Located in suburban St. Louis and founded in 1998, it is the largest nonprofit plant science center in the world. Physically, it is several buildings spread over 40 acres with nearly 300,000 square feet of research and development space, including 54,000 square feet of greenhouses and 82 climate-controlled growth centers. The Danforth Center employs 350 people and has an annual budget of $30 million, with an endowment of $300 million.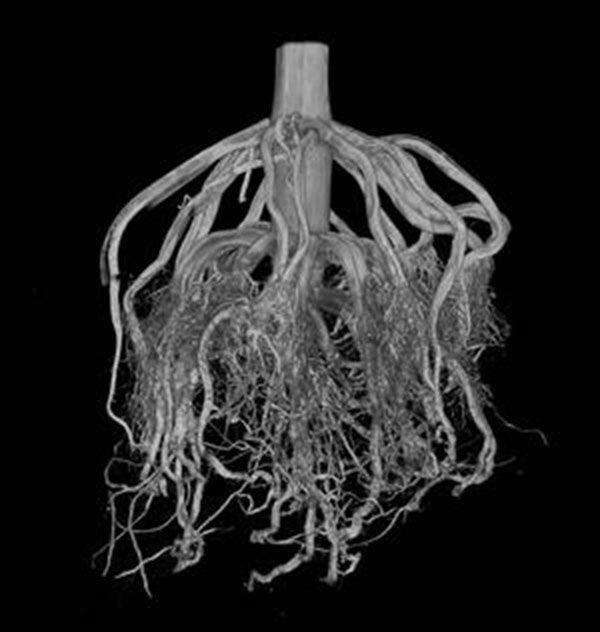 In 2009, the Bio-Research & Development Growth plant technology incubator, commonly referred to as BRDG Park, began operations on ground adjacent to the main Danforth center.
The center's goals are clear.
"We're putting the science in farmers' hands," said Stephanie Regagnon, executive director of innovation partnerships.
The Danforth Center officially has a three-part mission: feeding the hungry and doing so on a smaller environmental footprint, and making St. Louis a world center for plant science.
"The way that we live out the third part of our mission is through resources and infrastructure like BRDG Park to have science come to market," Regagnon said.
The center, located literally across the street from the former headquarters of Monsanto (now Bayer's global seeds and traits headquarters), anchors the so-called 39 North Ag Tech district in Creve Coeur. Civic leaders consider 39 North to be the Silicon Valley of plant biotechnology. The region boasts more PhDs than virtually anywhere else in the United States.
The campus hosts 15 plant- science companies. The research facilities, including the greenhouses and laboratories, are a big draw for fledgling plant technology companies.
"Access to our greenhouses is critical for startup companies," Regagnon said. "You often cannot afford to build your own greenhouses. You can basically rent, by the square foot, in our greenhouses. We're building more all the time."
BRDG Park could be considered a business incubator focusing on plant technology. But it is more than just a collection of companies under one roof.
"We offer more than just space," Regagnon said. "It's important for people to understand that. It's not just square footage. It has resources, tools that companies need to get off the ground."
There is a collegial atmosphere among the companies that often involves sharing information.
"The idea is to make sure that we are connected, collaborating and supporting each other," Regagnon said. "My job is community building within the BRDG Park campus: who to talk to, things they can access, pride in the campus, pride in the region."
A fellowship of sorts is on display at the 39 North tech district, especially with Monsanto playing a key role in the Danforth Center's creation.
"I've been in agriculture for about 20 years. Our industry is like a family," Regagnon said. "Coming into this role, I see people running (their own) companies I used to work with."
BRDG Park has transformed the center's reach and influence.
"Twelve years ago we worked with a property developer to build the first building, the BRDG Building," she said. "That is where startups can come and thrive, and provide all the networking, resources and access to funding that ag tech startups need."
An example of the public-private collaboration is the presence of St. Louis Community College, whose biotech program is located at the center. The college provides interns and often, future employees for the companies there.
"It's one of the best assets we have," Regagnon said. "There is 100% placement. (Companies) can hire skilled workers with training programs. Those students are working on real-life projects of those startups."
Regagnon emphasizes that the center focuses on the advancement of plant science through such partnerships.
"We're not in this to make money," she said. "Our mission is to help companies like these succeed."