The impact of the COVID-19 pandemic has been crushing to the pork industry, but a group of producers wanted their neighbors to know they are not alone.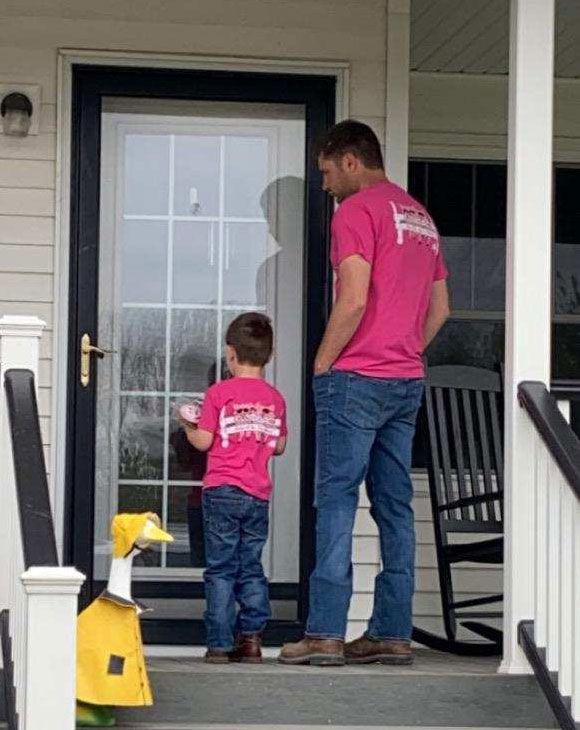 Members of the Plymouth County, Iowa, Pork Producers delivered 75 dozen pig-themed cookies to their fellow farmers with a simple message: "We are going through this too."
Linda Schroeder, who farms with her husband Dean near Remsen, says the idea for the project came from her daughter, Kimberly Kuchel.
"She knew May is Mental Health Month, and we knew how producers were struggling," Schroeder says. "She said we need to do something for them."
Cookies were made by Piece of Cake bakery in Le Mars and decorated by Amber Kasper. On May 16, producers delivered cookies from 8 a.m. to 7 p.m.
"They were able to have meaningful conversations with other producers and encourage them to reach out for help if they ever need anything," Schroeder says. "During these difficult times, we can make it through the rough markets and extremely difficult decisions. We can make it through with our friends and families reminding us that it will be fine, we can overcome this."
She says coming into 2020, producers were filled with optimism as most forecasts showed decent profitability for the pork industry. That all changed with the pandemic as the illness forced most packing plants to shut down or slow down operations, at least temporarily.
"Farmers have always dealt with things that were out of their control, but nothing like this," Schroeder says.
Schroeder says producers need to understand there is help available, and to reach out to a mental health specialist if they are feeling overwhelmed.
"Farmers are very humble and take pride in feeding the world, but they also put a great deal of weight on their shoulders," she says.
She says the producers seemed to appreciate the cookies and the conversation.