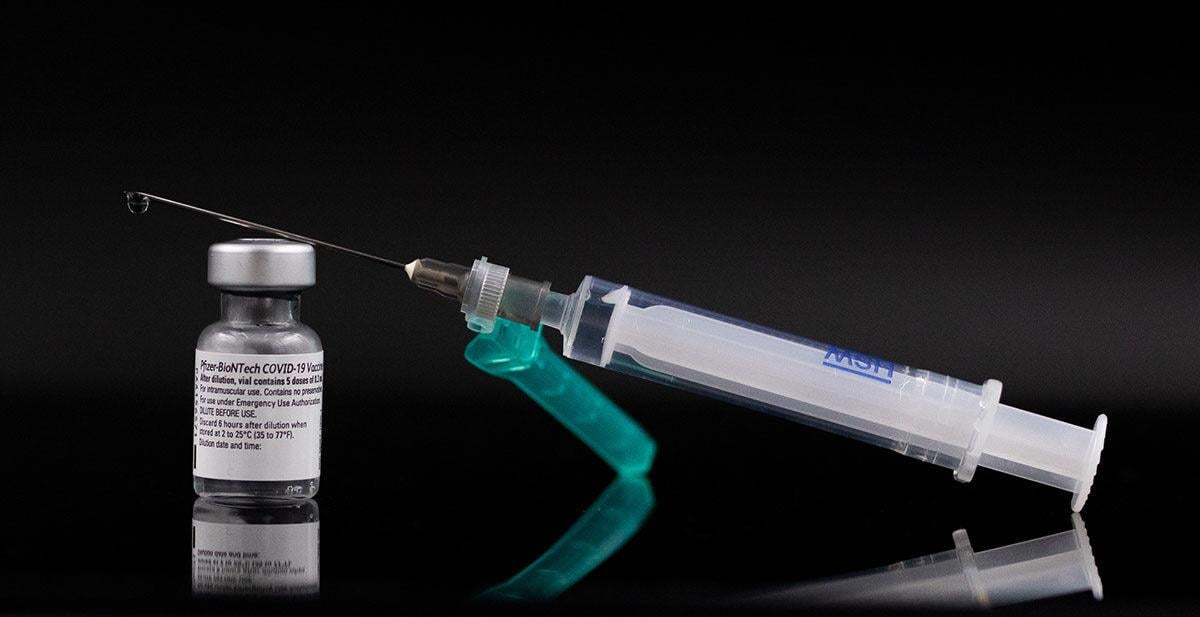 One of the top questions when it comes to COVID-19 vaccines is "When will it be my turn?"
This is especially important to the ag industry. The disruption of the food chain which slammed meat processing plants last spring is fresh in the minds of consumers and producers alike.
A National Pork Board webinar addressed some of these concerns Jan. 21. It was the same day President Joe Biden said COVID-19 will get worse before it gets better.
"It's going to take many months to get where we need to be," he said.
To find out when it is your turn for the vaccine, Heather Fowler, director of producer and public health for the National Pork Board, said to check information from your state department of health and county health department. Information is also available at Go.Pork.org/covid-19.
State pork associations and other commodity groups are also providing information.
"Illinois Pork Producers have shared information with our membership regarding the schedule of vaccine distribution and a list of county public health departments so that they may contact them to schedule an appointment as a phase 1B essential worker," said Jennifer Tirey, Illinois Pork Producers Association executive director.
If farm owners have multiple employees wanting to get the vaccine, it is advisable to call their local public health department to give them the names of employees, Tirey said.
"IPPA has also made sure our major packing plants have the information. Each packing plant is working with their local public health department and their onsite medical directors/HR to coordinate (vaccinations)," Tirey said.
Only one state, Virginia, had rolled into the stage of vaccinations that includes essential agriculture workers as of Jan. 21, said Katie Rose McCullough, director of scientific and regulatory affairs for the North American Meat Institute.
However, she said she expects more will begin vaccinating essential workers, including those in agriculture, within the next few weeks.
"We're ready any day now," McCullough said of administering vaccines to those working in the meat industry.
How vaccines are distributed is different in every state, she said. Texas, for example, has no allocation linked to jobs but sets priorities based on co-morbidity and health threats.
Some meat processing plants, with more than 4,000 employees, have their own medical staff approved to administer COVID-19 vaccines. Others will have an approved contractor come into the plant to vaccinate, and some companies will provide lists of employees to local pharmacies to provide the vaccine.
A whole plant would not vaccinate all employees at the same time, McCullough said. A portion of the staff will get the vaccine so they can be watched for side effects. It will have less impact on production if just a few people need to go home to rest after vaccinations, she said.
With this measured approach, it may take weeks for a larger processor to complete its vaccinations, she said.
Fowler said in addition to the two vaccines now available in the U.S., from Pfizer and Moderna, three more are on the way.
The first of three new vaccines, from Johnson and Johnson, is expected to arrive in late February and will only require one shot instead of two as the Pfizer and Moderna vaccines do.
AstraZeneca's vaccine is expected to be on the market in March, and a Novavax vaccine is expected soon as well, Fowler said.
The vaccines are free, although there may be an administrative free, she said.
As in any crisis, scammers are getting into the business. The U.S. Department of Health and Human Services sent out an alert in January about warning signs of a vaccine scam, including being asked to pay out of pocket to get the vaccine or being asked to pay to put your name on a vaccine waiting list or to get early access.
The advisory further warns to be leery of advertisements for vaccines through social media platforms, email, telephone calls, online or from unsolicited/unknown sources.
Once a person gets the vaccine, healthy behaviors "should not change." Continue to social distance, wear masks and wash hands regularly, Fowler said.
Someone who has had COVID-19 is advised to get the vaccine in about 90 days after the infection. Immunity after contracting the virus seems to wane after about three months, she said.
To address some vaccine concerns, plants are working with the CDC and state health agencies to provide information and "positive messaging" to their employees, she said.
Fowler said no one can contract COVID-19 from the current two vaccines because of the way they are formulated. Experts also continue to monitor side effects including fever, headaches and chills. People with a history of vaccine reactions should contact their doctors before getting the vaccine, she said.