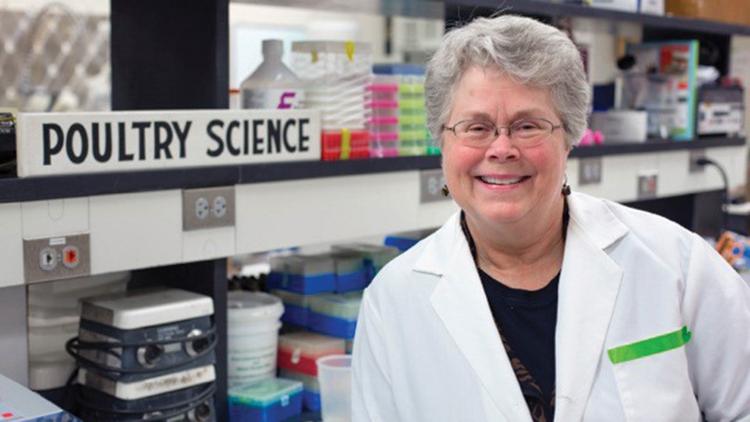 Iowa State University Poultry Science Lab
Location: Iowa State Animal Sciences Department, Ames, Iowa
Mission: To move the poultry industry ahead and to educate the next generation.
Claim to Fame: Advancements in understanding genetic markers in chickens, including those that resist viruses.
Focus: Currently working with an international team on Newcastle disease, a virus that can be transmissible to humans. ISU, University of California-Davis and universities in Tanzania and Ghana are collaborating on this USAID project as part of the Feed the Future program. Sue Lamont, an ISU professor, recently returned from Africa to advance the effort.
What's next? Further work on Newcastle disease. Already the team can identify some markers for the disease and continues to study chicken populations in Africa, which are susceptible to it.
Source: Sue Lamont, Iowa State University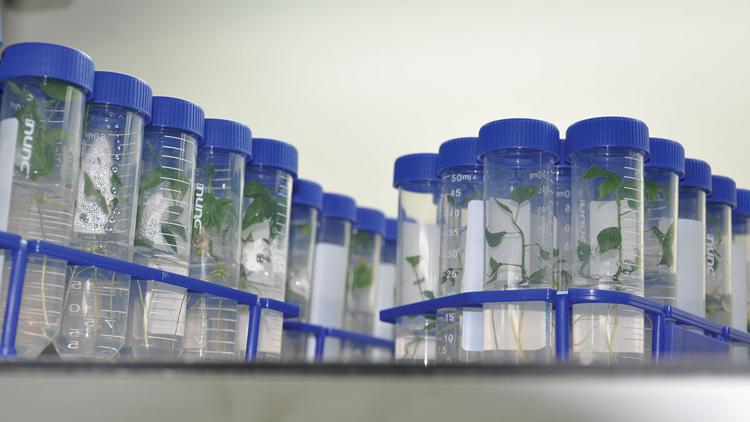 Donald Danforth Plant Science Center
Location: St. Louis, Missouri
Mission: "To improve the human condition through plant science."
Claim to Fame: With more than 300 employees, the Danforth Center is the largest independent plant science institute in the world.
Focus: Interactive teams of scientists discover principles about how plants work and convert that knowledge into useful crops that will improve agricultural productivity and sustainability and will yield more sources of nutritious food, plant-derived medicines and energy.
What's next? Encouraging deeper understanding of plant root systems through technology, including using the new industrial-scale X-ray Computed Tomography (X-ray CT) system. Developing virus resistance for crops such as cassava, an important food source in sub-Saharan Africa. Fostering startup companies with similar missions, such as food development company Benson Hill, also headquartered on the Danforth Center's campus in St. Louis.
Source: Jim Carrington, President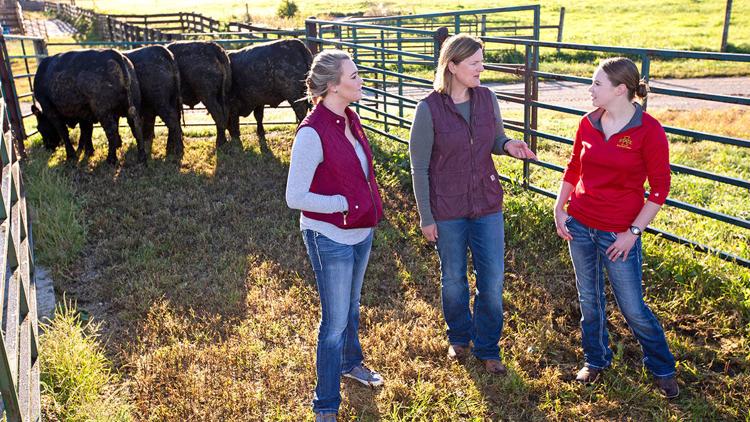 Hansen Ruminant Nutrition Lab
Location: Iowa State University Animal Science Department, Ames, Iowa
Mission: To help the industry adjust to market challenges through an emphasis on animal nutrition.
Claim to Fame: When corn prices were high and interest in by-products for ethanol production grew for feeding cattle, research into distillers' byproducts made the products safe and productive parts of cattle diets.
Focus: On cattle nutrition, especially on supplements to diets with detailed recommendations or prescriptions, much like precision farming on the crop side of agriculture.
What's next? Continued research on minerals in cattle diets, specifically zinc. Research on the nutritional crises that may come in drought or wet years.
Source: Stephanie Hansen, Iowa State University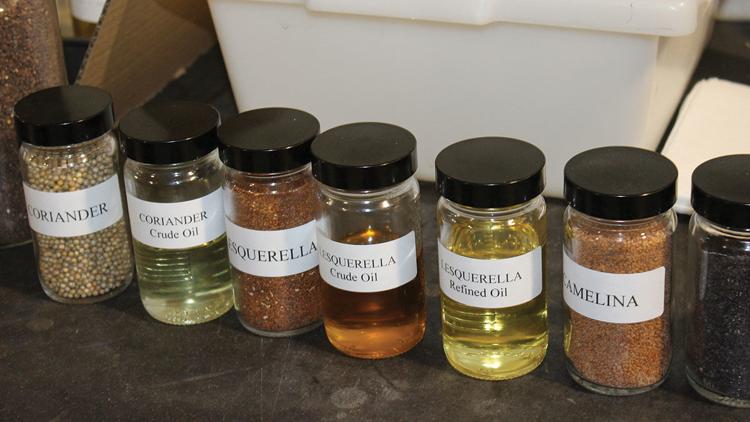 National Center for Agricultural Utilization Research
Location: Peoria, Ill.
Mission: It is a problem-solving agency for the USDA, created in 1938 when yields were going up but farmers' profits were going down. It researches new and industrial uses for agricultural commodities, develops technology and provides support for other federal agencies.
Claim to Fame: It is one of the largest agricultural research centers in the United States. Creating ethanol from corn was an initial goal in the 1930s, but this research there led to knowledge in fermentation which led to mass producing penicillin. Research here also led to the development of a number of other commonly used products including xanthan gum, which helps prevent oil and water from separating; oatrim, a fat replacing flour and early ingredient in fat free-foods; and ingredients that increase absorbency in diapers.
Focus: Includes functional foods, mycotoxin prevention, bio-oils, bio-energy and renewable products from fiber, oil and proteins.
What's next? Identifying chemicals that are underutilized for future use in human nutrition and pest control. Further collaboration on biofuel projects.
Sources: NCAUR website and Mark Berhow