PENFIELD, Ill. — Meghan Loschen has an unusual collection of International Harvester products. Sure, she has a restored Farmall tractor painted pink, a gift from her husband, Travis. But she also has a refrigerator and household products the company manufactured.
While IH has a long and storied history of building farm equipment, its foray into appliances and kitchen products is not as well known, Meghan said.
When electrification began moving across rural America in the 1930s and '40s, IH capitalized on it by introducing household appliances, including refrigerators, freezers and even air conditioners, Travis explains.
The company introduced the products and a new spokeswoman, Irma Harding, a home economist. But this IH wasn't a real individual — she was a dozen women home economists who played the role, traveling the country, teaching home freezing and preparation techniques, Travis said. Irma wrote cookbooks and was quite a celebrity of the time.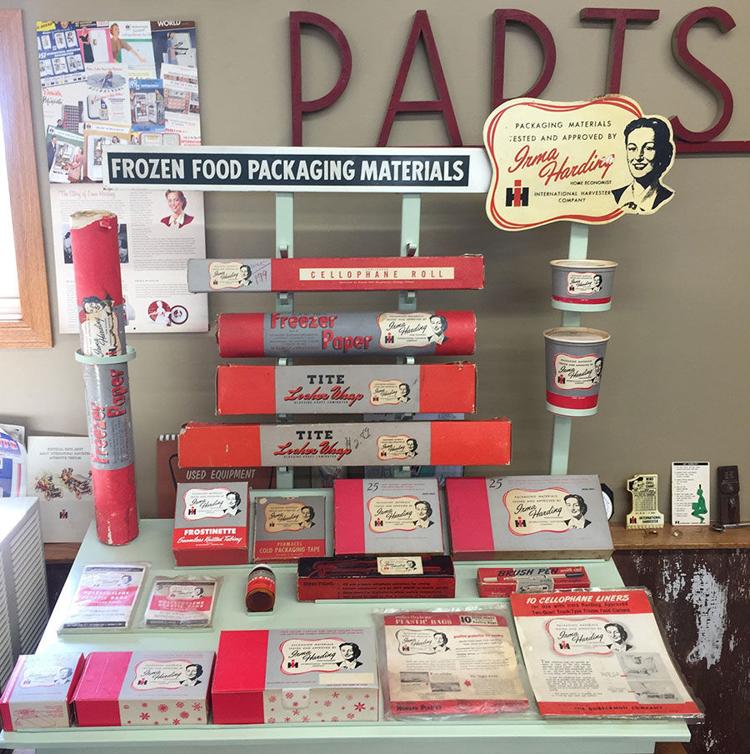 The Loschens have a collection of original packaging for IH food storage products and have reproduced a 1940s style kitchen in their garage, complete with IH appliances. They share Irma's story at events including Historic Farm Days in Penfield.