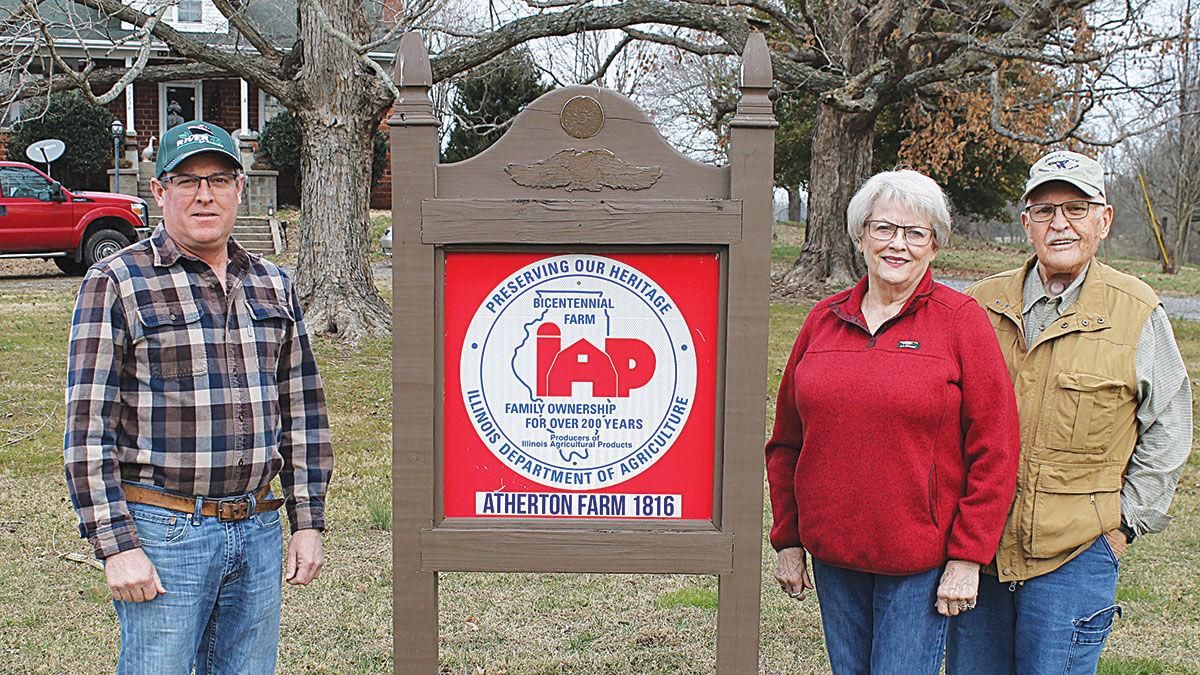 VILLA RIDGE, Ill. — The Atherton farm is older than Illinois.
James Hogendobler, who goes by Jay, grows corn, beans and wheat on about 300 acres in the southern tip of Illinois. He also raises Angus cattle. He continues the legacy of Aaron Atherton, who established the farm in 1816, two years before Illinois became a state.
He is the ninth generation to farm here, and his daughters Alice and Erin represent the 10th.
"I don't know how many greats," said his mother, Judy Hogendobler. She traces her family's existence in Illinois back to the early 19th century through her mother's side. She and her husband, James Michael, who goes by Mike, still live here.
The patriarch arrived here in the early 1800s with several others from Kentucky to establish a church, farm and community in what was then Alexander County. It is now part of Pulaski County, which was formed in 1843 from parts of Alexander and Johnson counties.
His family line continued with Aaron II, Aaron III, Asa, John and Hugh Atherton, Judy's father.
The original farm consisted of 40 acres granted by the fledgling federal government, which encouraged western settlements in the growing nation following the Louisiana Purchase of 1803. It was hard work and a dangerous existence.
"They had to clear the land; it was all forested," Judy said. "There were even black bears here."
In those days elk also roamed the land.
"Indians were here too, but I've never heard any stories about them," she said.
The Athertons first settled in Virginia after emigrating from an area near the modern-day border of Germany and Switzerland. The farm is certified by the Illinois Department of Agriculture as a bicentennial farm. Just down the hill sits a working farm that is more than 150 years old.
"There's a sesquicentennial farm on one side and a bicentennial one on the other," Jay said. "I doubt if there are many places in Illinois like that."
No one would confuse the landscape here with that of central and northern Illinois, where farmers regularly get 200-plus bushels of corn per acre from black loam. The southern tip of the state is characterized by hills, forests, rocky outcrops and marginal soils.
Jay Hogendobler averages about 160 bushels of corn per acre and the low-50s in soybeans. The area is so remote the family regularly does their shopping in nearby Cape Girardeau, Missouri, about a 30-minute drive. They are just a few miles from Cairo, Illinois — on the Kentucky border — but that city has fallen on hard times over the years and now has little in the way of retail establishments.
Aaron Atherton was instrumental in the establishment of nearby Shiloh Baptist Church, in 1817. The original log house stood near where the modern home is. The house inhabited today by the Hogendoblers was erected after the original one — built in circa 1867 — burned.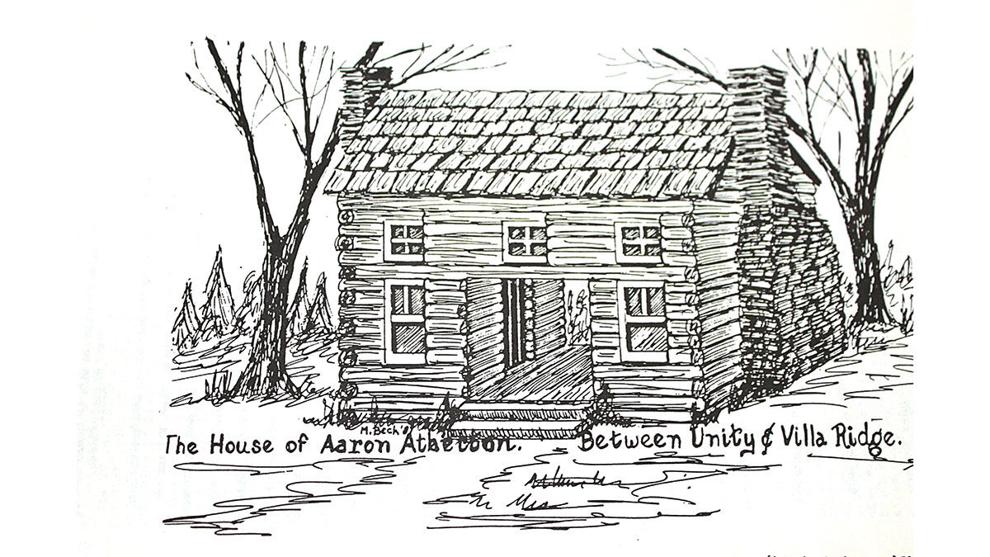 There is little evidence of it now, but for many years this area boasted a bustling tree-fruit industry. The original Athertons grew peaches, pears and apples, along with small fruit such as strawberries. Fruit production in the region was booming decades ago.
"They used to call Villa Ridge the strawberry capital of the world," Judy said. "Mike's family grew strawberries. Villa Ridge used to be a booming place. There was a railroad spur, a packing shed and even a canning factory."
The town today is little more than a wide spot in the road. Its focal point is an area with picnic shelters.
"We tore the town down and built a park," Judy joked.
Judy and Mike had four children; Jay is the only one who remained here. Like most in this area, Jay isn't a full-time farmer. He has an ag-input business on the side.
"A family can't make a living on this ground, so you have to have off-farm jobs," he said.