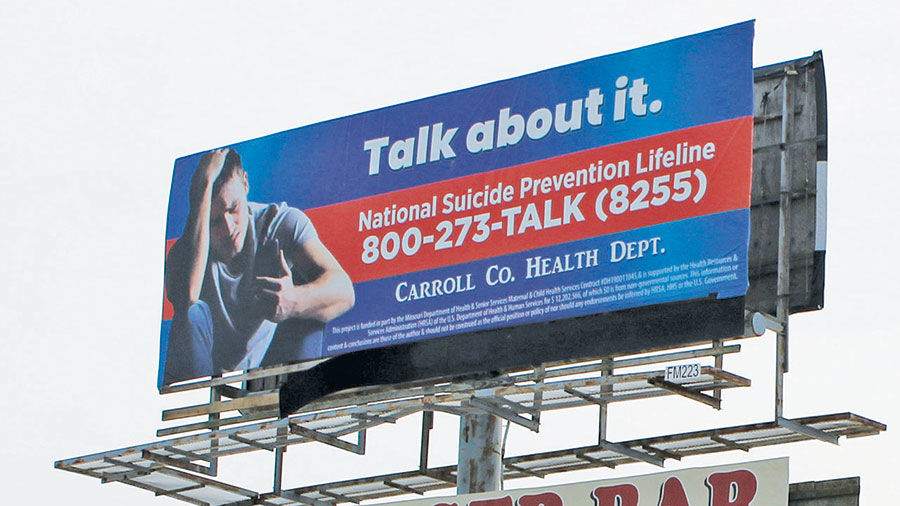 When David Brown talks to farmers, those working with them and supporting them, he personally understands the kinds of stress they are experiencing.
This spring, he survived a battle with COVID-19 that put him in a hospital for four days followed by weeks of recovery.
"It knocked me out," he said.
The pandemic is causing extra pressure on rural health, according to the American Farm Bureau Federation. In its "Mental Health Among Rural Adults and Farmers/Farmworkers" study, it found "two in three farmers/farmworkers (66%) say the COVID-19 pandemic has impacted their mental health." 
Living in a pandemic is just one of the stressors farmers must deal with on a daily basis, said Brown, a behavioral health specialist with Iowa State University Extension. Unpredictable weather and markets add to the stress.
Brown has long been involved with these issues through such programs as the Iowa Concern Hotline, which started in 1985 in the heat of the farm crisis.
Hotline help
The 24/7 hotline offers counseling for anxiety, depression, financial concerns and legal education, and provides referral resources. In the first four months this year, the hotline received more than 1,300 phone calls.
"Those are pretty typical numbers," he said. Most of them were from Iowa, but 44 were from Illinois, Missouri or other nearby other Midwestern states.
The help line (1-800-447-1985) has also became a cornerstone of the 12-state initiative that started in 2020 in an effort to coordinate, improve and expand mental health services for Midwestern farmers. This initiative, the North Central Farm and Ranch Stress Assistance Center, received $27 million through the Farm and Ranch Stress Assistance Network grant program administered by the USDA.
The need had already been established by an earlier eight-state project, led by Brown in 2019. Their research showed farmers continue to have higher rates of stress, anxiety substance abuse and suicide than other occupations. The pandemic only made matters worse.
In 2020, one of the first steps of the new North Central Farm and Ranch Stress Assistance Center was to set up and maintain a website — farmstress.org — for farmers to find resources in their states, said Josie Rudolphi, ag and biological engineering professor at the University of Illinois Urbana-Champaign. She co-leads the multi-state program with Courtney Cuthbertson, a human development and family studies professor. Both are Illinois Extension specialists.
New tools
Among the center's resources, Mental Health First Aid training helps people working with farmers identify someone who may be experiencing a mental health or substance use problem, understand and respond to signs of addiction and mental illness. 
The Weathering the Storm program helps farmers access specialized help, whether the stressor is a derecho or a financial crisis. It helps farmers communicate with ag lenders, for example.
The Question Persuade Refer program, a one-hour suicide prevention gatekeeper training, already has a strong track record. It started with 35 virtual sessions last year reaching 539 participants across 14 U.S. states and Canada, Brown said.
"That's the beauty of virtual," he said of the program's wide reach.
It hopes to expand to those working with youth and to the faith community where farm families also reach for support, he said.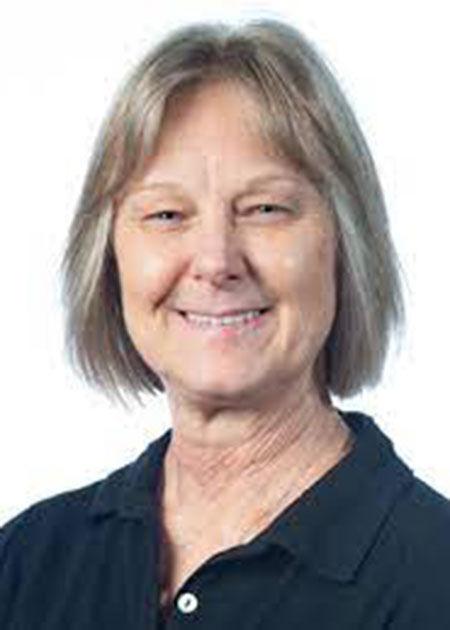 The PQR also runs in other states and was officially launched in May 2020 in Missouri during Mental Health Awareness Month. Last year and this year, Mental Health Awareness Toolkits are being distributed in May to those working in farm communities to help spread the message of available resources, said Karen Funkenbusch, Missouri's statewide director for the North Central Farm and Ranch Stress Alliance.
In Missouri, free virtual counseling sessions are provided for farm families in need. This has been offered since September, she said.
The need for such services was established in Missouri in the 2019 Farmland Stress Survey. Before the services started flowing, extensive research was done with farmers to see how they want to access mental health help and who they want it from. The surveys showed farmers preferred to confide in their closest family and friends or a general health practitioner.
"We thought it might be bankers and others in ag businesses they work with, but it does makes sense. You might not want the banker you are negotiating an operating loan with to know your business," Rudolphi said.
Some farmers and rural residents prefer phone and online assistance so no one sees where their truck is parked. When someone is getting tele-psychology, no else knows, Funkenbusch said.
Her programs also offer grief therapy related to the COVID-19 crisis. Between five and eight people are taking advantage of that program currently, she said.
More needs
The shortage of mental health professionals, especially in rural areas, is also an issue. Because of these shortages, people may have to wait "six, eight or 12 weeks to see a mental health professional, which is too long. That's why telehealth and hotlines are so important," Funkenbusch said.
The various programs aim to remove barriers to mental health care for rural residents, making counseling more accessible, removing stigma and addressing costs, all in a way empathetic to farm life.
"The project I'm most excited about is directed to mental health providers," Brown said.
The "Relationships Can Heal: Knowing the Farmer Clinic" teaches mental health professionals about a day in the life of a farmer, he said. This clinic, created with the help of the Iowa Center for Ag Safety, will help mental health professionals understand farming better which will improve communication. It will be available this fall, Brown said.