Rising interest rates, tariffs on farm goods and stagnant grain prices are among elements forming a dark cloud hanging over the ag economy. But it may not all be doom and gloom. Some observers are straining to see the bright side.
Shane Fee of the Bank of Springfield in Illinois holds out hope for a rebound. Ironically, part of his optimism is due to a possible downturn in the overall economy.
"Typically, when things are rough in the general economy, farmers do OK," he said. "It's an inverse relationship. In 30 years of doing this, I've noticed that when the day is darkened and it seems there is no hope, the clouds part and the sun comes out."
Not everything is sunny. Fee is concerned that the country may be facing an imminent recession — maybe even a severe one.
"It spooks me a little bit," he said. "I hope we don't see something that I haven't seen in my lifetime. I'm generally a positive person. For the farmer, I think it's going to turn for the better."
Shannon Weber has a dual perspective, as a part-time farmer and full-time financial services advisor.
Weber, who grows corn and soybeans in St. Charles, Mo., points to payments made by the federal government as part of the Market Facilitation Program. The MFP is designed to help mitigate the effects of the trade war between the U.S. and China.
"That was helpful, especially at the end of the year," he said. "Revenue-wise, that's not a huge percent, but anything helps. But expenses have been increasing, and the price of corn and beans have gone down. That's the challenge."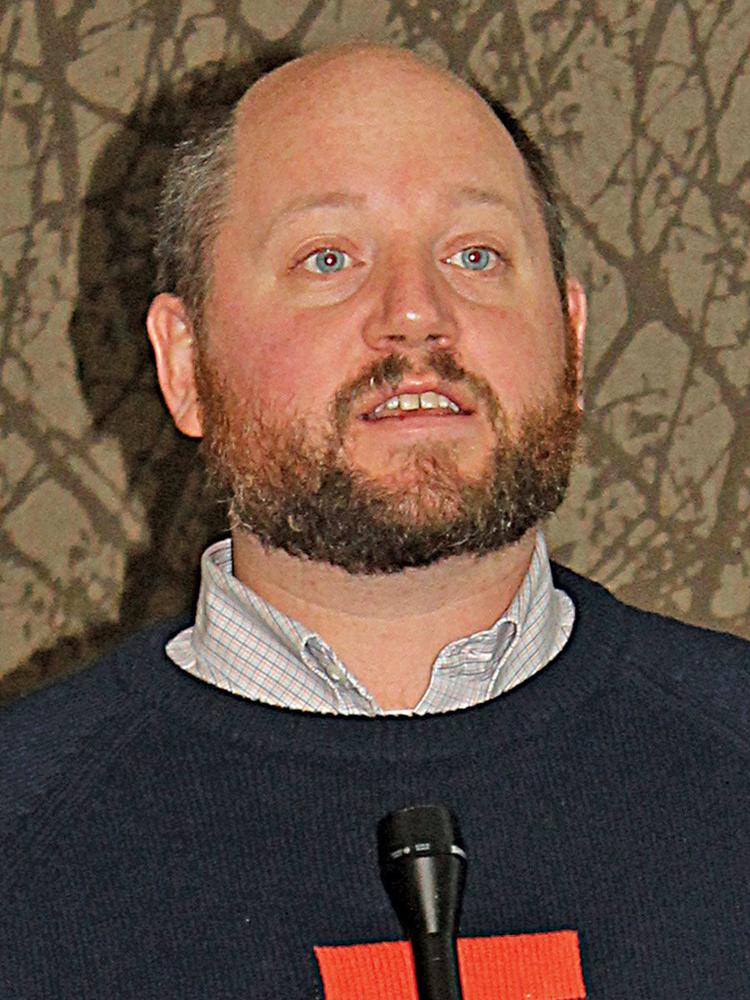 University of Illinois ag economist Todd Kuethe said farmers usually get hit hardest when trade becomes an issue.
"As long as I have been studying economics, ag is always treated separately from all other segments of the economy in trade disputes," he said. "And the reason is it's a very small portion of our trade, but it's one of the few places where we are net exporters. If you want to frustrate the American economy, that sector of the economy is prime to pick on."
Weber is optimistic that farmers getting a temporary hit from tariffs will benefit more in the future.
"Although tariff discussions on the short term have been negative, long term, by opening up communication lines we're looking at better relationship with our trade partners," he said. "We're making sure we're getting a fair price. We're not in the back seat; we're in the driver's seat."
Fee agrees the trade struggle is having a negative impact on the farm economy. Many of his 150 farmer customers are cutting costs in order to avoid losses. Rolling iron remains a concern.
"The tariff situation is obviously taking its toll," he said. "We're seeing producers getting their expenses down. There is one category, though, is not coming around, and that's repairs and maintenance. That's a little bit troubling. What has gotten some guys in trouble is over-spending on machinery. Now you're starting to see erosion in that fleet, and there has to be replacement."
Many farmers will make it through the downturn by holding off on capital purchases.
"I think you'll see that a lot of farmers won't be able to go out and buy a lot of equipment or ground, because they want to reduce their tax bill," Weber said. "Cash flow is down based on where prices have been."
Fee has seen an increase in farm sales. Though they may not be advertised as such, he believes many are being made to avoid bankruptcy.
"There are more sales right now," he said. "A lot of them are classified as retirement. I don't see that necessarily as accurate. It's financial pressure, not a retirement sale. By the same token, the demand out there will swallow that thing up. I don't see degradation in the land market."