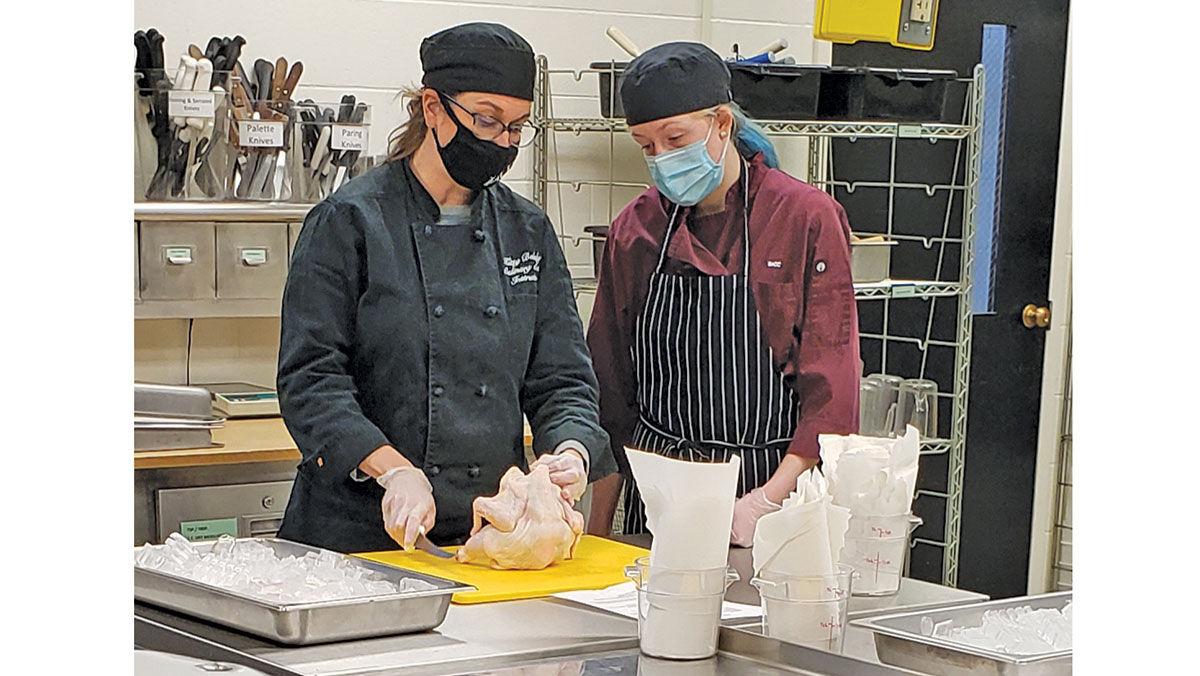 Learning to weed, weld or wire is a whole lot tougher without hands-on learning.nBut it is happening every day as students learn physical skills even during a pandemic when schools are bouncing between in-person and remote learning.
Abby Jacobs didn't idle a moment in November when the Peotone High School agriculture teacher learned with two days' notice that her ag mechanics students would be remote learning until mid-January.
The northeastern Illinois high school teacher and FFA ag advisor went shopping.
She came back with all kinds of electrical components. In the two days her students were still in class, they built frames and put together kits so they could do electrical projects at home with Jacobs coaching online.
"My kids are very hands-on," she said as she figured out the logistics of getting fresh flowers to at-home students for an upcoming horticulture project.
While the majority of her 80 students are back in class, she still has to plan classes to accommodate about a dozen students remaining fully remote.
In central Illinois, Olympia High School's FFA advisor Bryce Hoffman is planning the group's annual plant sale. Last year, his agriculture students had most of the prep work done for their fundraising event, but there was still some work to do at the rural school district in Stanford, Illinois, when the pandemic closed schools in March.
"I brought in my wife and kids and we finished the hanging baskets," Hoffman said.
Olympia's FFA students had taken orders online and had curbside pickup.
"It was the best sale we ever had," Hoffman said.
Olympia, the third largest rural school district in Illinois, covering 377 square miles, has had mostly in-person schooling this fall with the exception of a few weeks off in November when COVID-19 cases peaked in the area. Still, it was much easier teaching than in the spring when schools closed with no notice. Now everyone has more experience with virtual learning, Hoffman said.
Last March, he had to teach welding online. He chose specific lessons from a free Miller Welding tutorial program. Now the sparks are flying at the school with Hoffman teaching welding in-person again.
He also adapted Choice Projects Boards — an idea he gleaned from the National Ag Education Facebook page in the spring. Ag mechanics students selected from 16 potential projects to work on at home. They could do a home repair with a PowerPoint presentation or a video showing the steps. Or they could disassemble a small engine from a weed whacker or lawn mower and reassemble it.
"Make sure you have your parents' permission," he added to that option. Students made a video or time lapse photography to show their work.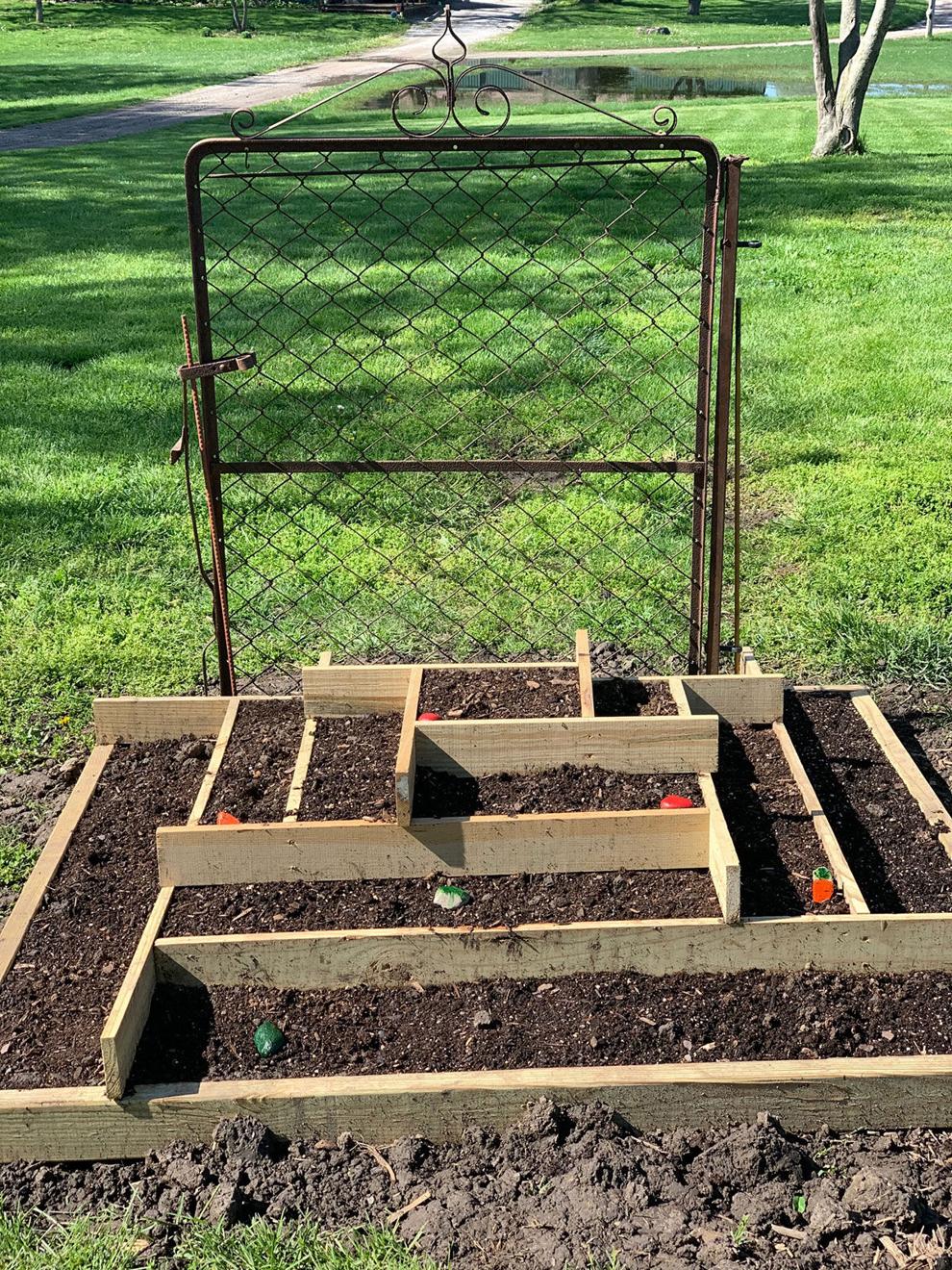 Another project option encouraged students to look around the home shop, and using tools available, make something. One senior student, Bailey Rogers, built an impressive three-tier raised garden bed and documented it from start to finish, Hoffman said.
Teaching engine mechanics also requires some inventiveness. Last spring when schools were closed, tech education teacher Brad Dearing at University High School, a laboratory school of Illinois State University in Normal, took the learning tools to students.
"I had to round up mowers and small engines and deliver them to students. Luckily most of them had tools to use at home," he said.
While many high schools may have a few hands-on classes, Bloomington Area Career Center in central Illinois has a whole curriculum. The vocational high school, which has 12 career areas including automotive, construction trades, culinary arts and certified assistant nursing programs, has invented a variety of ways to cope during the pandemic.
"Certifications and dual (college) credits are still being offered," said Tom Frazier, the school's director and principal.
With the exception of two weeks when COVID-19 cases were high in the area, students have been in school since August.
"The students were thrilled to be able to come back to class," Frazier said.
Only about half the students are on campus at a time. They have two days in school mostly working on labs, and they work from home the other weekdays.
For their culinary arts days, for example, the teacher plans the menu, buys all the ingredients, and separates them in coolers for students to take home. The teacher leads the recipes online. Students don't get to do some of the steps they would at school, including measuring, but they are still learning skills to earn their culinary arts certification, Frazier said.
Welding instruction is done with BACC's partners at Heartland Community College in nearby Normal, Illinois. The classes are smaller and the duration shorter, but students learn to weld on the college campus meeting state COVID-19 guidelines.
Despite the challenges, students will still complete the training they need to continue with their education and career plans, Frazier said.