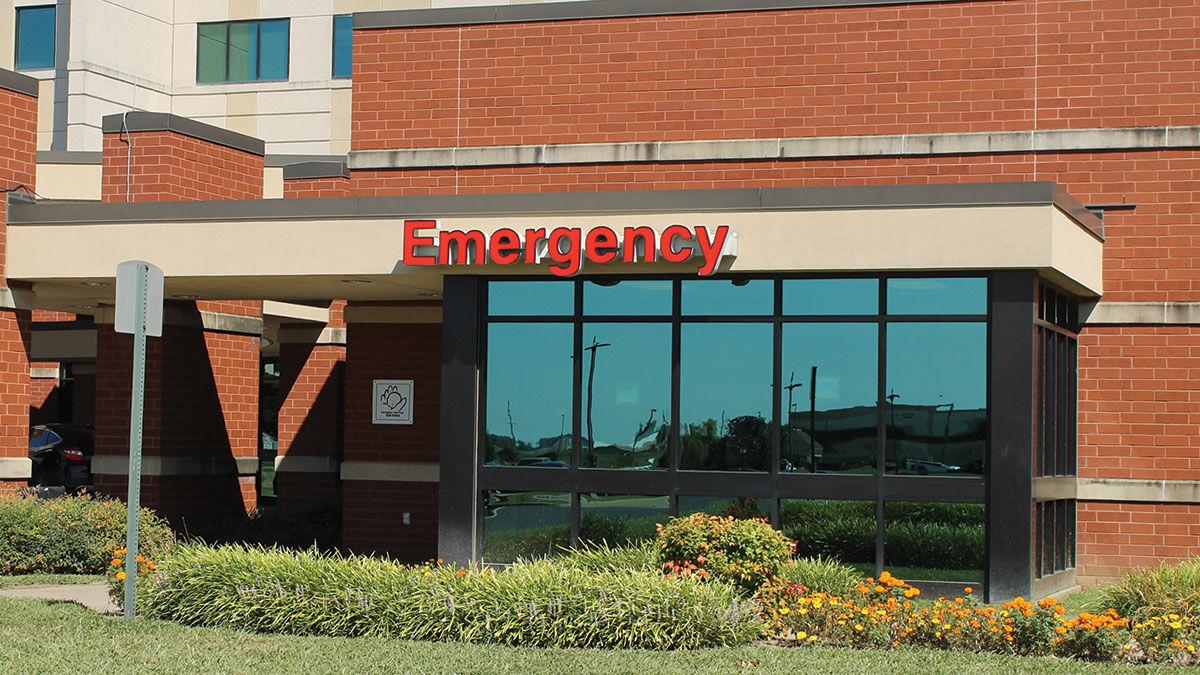 The world is fighting off COVID-19, and rural America is right in the thick of it.
Cases have been rising consistently in the Midwest, with Iowa, Illinois and Missouri seeing major jumps in those affected in recent months. This has led to an overload at hospitals, and for those who live in rural communities, increasingly limited access to in-person options for treatments.
Dwindling access for health care is nothing new for rural communities. Megan Schossow, an outreach coordinator for the Upper Midwest Agricultural Safety and Health Center (UMASH), said the distance some have to travel for care continues to increase.
"It's getting harder and harder to come by," Schossow said. "Especially the distance people have to travel for any kind of specialty care is something that is really is on my mind. Women having to go long distances for prenatal care or any kind of cancer, that care is more concentrated in more densely populated areas."
During a time when people are encouraged to stay at home and social distance, changes have been made by many health care providers. One of those changes has been a shift to more virtual visits over the internet with doctors and physicians.
Overall, the advancements in telehealth have been "wonderful," said Charlotte Halverson, clinical director for AgriSafe.
"My impression with all of those that work in the rural health realm, especially with COVID-19, is that telehealth has really stepped up to the plate," Halverson said. "It's not without its issues, and there are barriers in rural communities with limited access to high-speed internet."
She added telehealth will be a major part of the future for rural health care, particularly for those looking for mental health resources in rural areas where it might be more scarce.
Schossow agreed on the important role of telehealth in bridging the gap, but said the main roadblock is having internet bandwidth and getting proper information to the doctors.
"Having people on Zoom for work and school, it's been really challenging to have a successful connection to do something like telehealth because the demands are so high," Schossow said. "I think it's a great opportunity for things like follow-up appointments where people might not need to meet in person."
Susan K. Thompson, the interim president and CEO of UnityPoint Health, which covers portions of Iowa and Illinois, said the company has been working with providers to build that bandwidth for rural areas.
"We have built stronger connections with area provider organizations and are working together like never before," Thompson said. "It's fundamentally changed the way in which we can reach and deliver care to Iowans. In 2020, our health system has provided health care through telehealth to Iowans living in 85% of our state's rural zip codes. With the pandemic, we've also seen an exponential increase in how we are delivering care."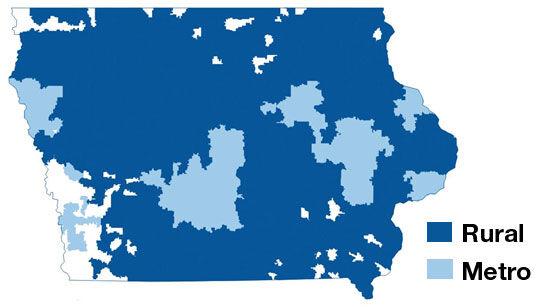 Thompson said some facilities are also using a telehospitalists program. A nurse works with a cart equipped with a digital stethoscope and other diagnostic equipment, as well as a videoconferencing monitor and camera, allowing the patient to meet with a physician who may be located off-site.
The main concerns facing farmers are respiratory issues, Halverson said. With COVID-19 affecting supply chains for personal protective equipment, such as N-95 masks, and increased demand from health care workers, she said they are harder to come by.
"As time goes on, farmers that have underlying respiratory conditions like asthma, emphysema and all of the chronic obstructive pulmonary disease issues, if they can't get the right kind of equipment, it will exacerbate those issues," Halverson said.
"Farmers are essential workers, and we need to work together to take care of them, so we are always looking for more resources and avenues we might not have looked into."
The ongoing pandemic is flooding hospitals as cases of COVID-19 continue to rise in Midwest states, which is adding to the pressure already felt by rural health facilities, Halverson said. Having overburdened health care workers is a problem, but the worry caused by these health concerns for workers and producers alike is a cause for concern.
"A huge thing we are hearing is 'if I get sick, who's going to take care of the day-to-day operation for me,'" Halverson said. "That is a huge stressor. Concern about the loss of income, worries about the markets, access to supplies for animal care, it's all created a huge stress issue."
Halverson stressed it is important for producers to take care of their mental health, including extreme anxiety, depression and lack of sleep. These could lead to mistakes in the field which could cause physical harm.
Thompson said communities needs to continue rallying around their health care professionals and make sure people are doing what they can to stay safe.
"Our staff is both physically and mentally exhausted," Thompson said. "They've been fighting this virus, and fighting for their patients, for nine months. It is going to take every one of us doing our part to get this virus under control. Please protect your family, your community, and your local health care workers by wearing a mask, washing your hands, staying home when you are sick and practicing social distancing."