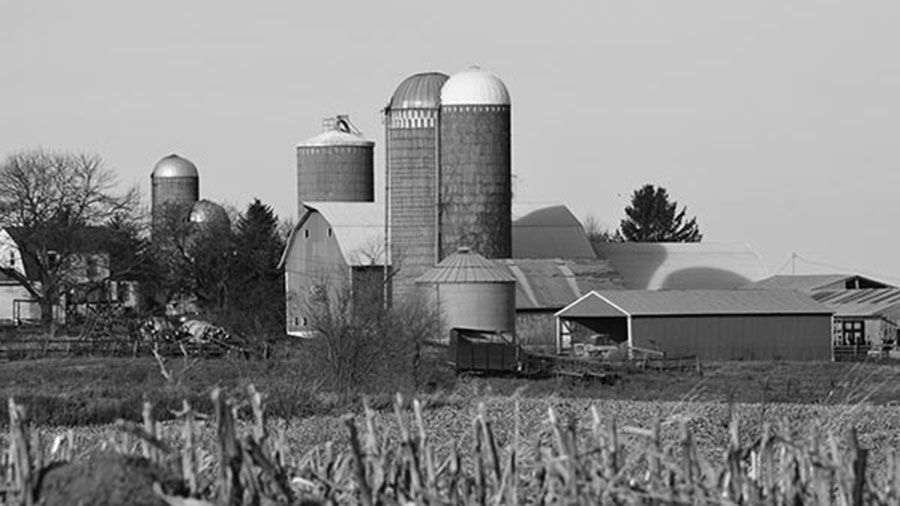 Things are tough on the farm today. But Larry Miller doesn't hear much about it.
Economic conditions in farm country may be the worst since the 1980s, with low grain prices eating into profits for the past several years. Yet many experiencing the downturn are keeping it inside.
"You don't hear as much about it now as we did back then," said Miller, who has farmed all his life in Thompsonville, Illinois, in Franklin County. "The dynamics have changed. There was more camaraderie back then than today. Sometimes we see other farmers as competitors, not as neighbors. I don't think you know what's going on down the road."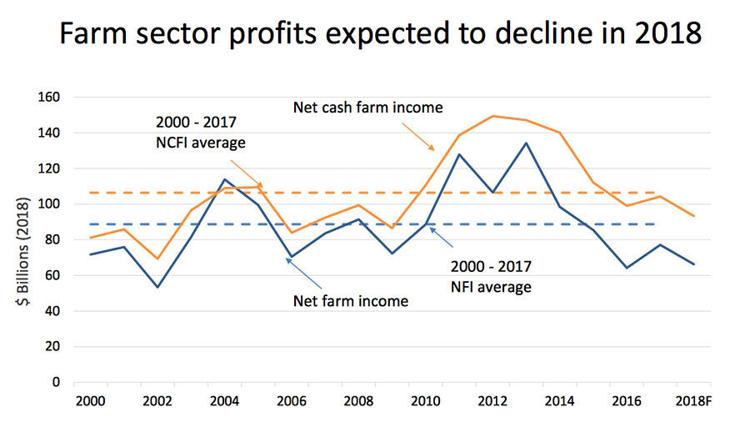 He isn't really sure how he got through the farm depression of the '80s, when poor grain prices, high inflation and spiraling interest rates pushed many into foreclosure, bankruptcy and even suicide.
"I just took it one day at a time," Miller said. "If you used a pencil, you'd go nuts. There wasn't any option, other than go ahead, keep the faith and continue working at it. But some who did the same thing didn't make it."
Mike Rosmann pauses a moment, collecting his thoughts as he seeks the right word to describe the similar plight of many farmers today.
"Survival," he finally says. "Survive this year and hope to farm next year. Can I outlast this economy and be around when times are better?"
Rosmann, a psychologist and executive director with Ag Behavioral Health in Harlan, Iowa, says calls to his office continue to rise with numbers as high as 10 per week.
"We are getting way too many calls from people who are struggling with this ag economy," he says.
As commodity prices have gone down over the past few years, costs have increased. Rosmann says input costs for farmers are up about 5 percent for 2019, putting another dent into hopes of profitability.
Farmers who rely on operating loans are finding some resistance, based on current debt loads and the grain price forecast. Rosmann says farmers with heavy debt could find it difficult to secure the cash needed to plant their spring crop.
"Quite a few farmers are in this scenario," he says. "The number of farmers who have money (for standard operations) is declining."
The financial hardships are taking an emotional toll on farmers as well. Rosmann says some have been forced to seek off-farm employment to help pay the bills. In many cases, their spouse is already working off the farm.
This brings additional stress to the family, he says. And, the lack of income trickles into the rural community.
Just over 30 years ago, agriculture dealt with severe economic issues during the mid-1980s. Michelle Soll, farm and ranch project director for Legal Aid of Nebraska, says calls to the Nebraska Rural Response Hotline resemble what she saw during the '80s.
"We are regularly responding to calls about financial concerns," she says. "Now is when farmers need to pay for those inputs, and they don't have the money."
That stress chips away at mental wellness, Soll says.
"I've been doing this a long time, and we're definitely hearing more about suicide, or people making that kind of comment," she says. "This is taking its toll on marriages and families as it goes along."
Cora Fox represents the sixth generation on her family's western Iowa farm. Fox, who works as a policy associate with the Center for Rural Affairs in Lyons, Neb., says the struggling ag economy is testing the resiliency of farmers.
"Farming is not an occupation, it's a livelihood," she says. "Who else chooses to work a 20-hour day and not have control of what you are paid?"
Fox says farmers who are struggling often shut themselves off from family members.
"They have too much pride to share what is going on, and they need to know there is no shame in talking to someone," she says.
Many wait too late to seek financial help, Fox adds.
"When you start to realize things are going to get tight, you need to be proactive and go talk to your bank," she says. "Don't wait until you can't get what you need to farm."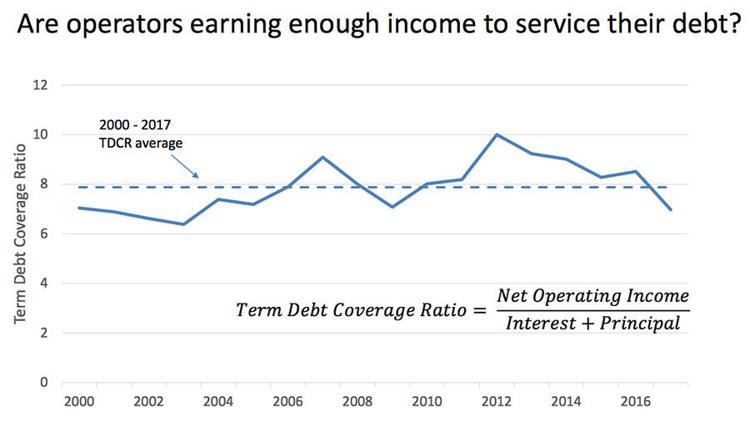 Many farmers have managed to make ends meet despite lower prices. Jim Knuth, senior vice president in Iowa for Farm Credit Services of America, says just over 75 percent of their customers made money in 2018.
Farm Credit has 57,000 customers in several Midwestern states, representing a $30 billion loan portfolio, Knuth says.
"Most of the industry is adjusting to the low-margin environment," he says.
Knuth says farmers who run their operations prudently and efficiently are likely to survive the tough times.
"Focus on maximum profit versus maximum yield," Knuth says. "Focus on getting better and not on getting bigger."
Miller — like many other farmers — is getting through the recent rough patch through a combination of high yields, crop insurance and timely marketing. The federal Market Facilitation Program, which subsidized prices of soybeans and other crops affected by the trade dispute between the United States and China, has also been a factor in keeping heads above water.
"That helped tremendously, but we don't have that on the horizon," he said.
The specter of uncertainty hovers over fields in Franklin County and beyond. But there is little outward evidence.
"There have to be struggles out there with cash rents and other things," Miller said. "You don't hear much about it. Everybody is keeping things closer to the vest."