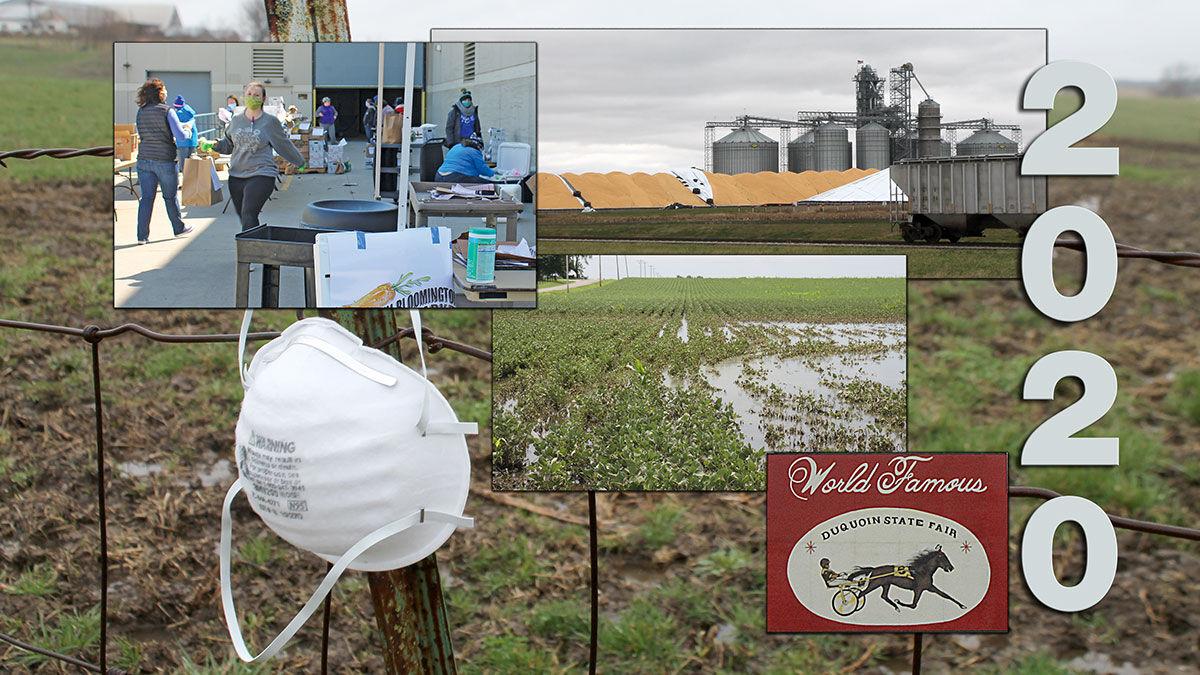 The biggest story of the year in Illinois agriculture — as well as in every other sector of the economy — was COVID-19.
The pandemic affected agriculture in many ways, including how farmers were paid and how they did their jobs.
Prices for corn, soybeans and wheat were stagnant to start the year, then COVID-19 hit, dampening demand for products such as ethanol. Congress responded with the Coronavirus Food Assistance Program that helped make up for some of the losses.
Specialty growers were affected in other ways, as restrictions were placed on farmers markets, roadside stands and agritourism activities. Eckert's in Belleville and Keller Farmstead in Oswego were among those forced to rethink the way they do business.
"Any time we try to create a plan for two to three months out, it's a wasted effort because we're not able to do anything we thought we would be able to do," Chris Eckert said earlier in the year.
The pandemic also was responsible for cancellation of the Illinois State Fair, as well as the Du Quoin State Fair.
"Due to the ongoing COVID-19 pandemic, the department made the difficult decision to cancel the 2020 State Fairs on June 12 based on guidance from the Illinois Department of Public Health and other experts," Director of Agriculture Jerry Costello said in an announcement earlier in the year.
The department recently announced its intention of holding the fairs in 2021, releasing major entertainment lineups for them.
On the political front, Illinois voters rejected an amendment to the state Constitution that would have allowed a graduated income tax. Illinois Farm Bureau was among groups opposed to the amendment, which would have given the legislature the power to raise taxes on some wage earners and not others.
The promise of a new crop — hemp — faded as the industry struggled to find a footing. Relatively few farmers opted to grow the plants for making CBD oil, and even fewer planted industrial hemp. At the same time, pennycress showed promise as a new crop. The plant — formerly considered a weed — is being studied at Illinois State University, bolstered by a $10 million grant from USDA. More grant money and private investment is expected to add an additional $23 million over the next two years.
Many farmers were thwarted in planting their corn and soybeans last spring due to incessant rainfall in many parts of the state, with many having to replant crops. But when fall came, many claimed it was the best harvest weather they had ever experienced, and yields were generally good across the board.