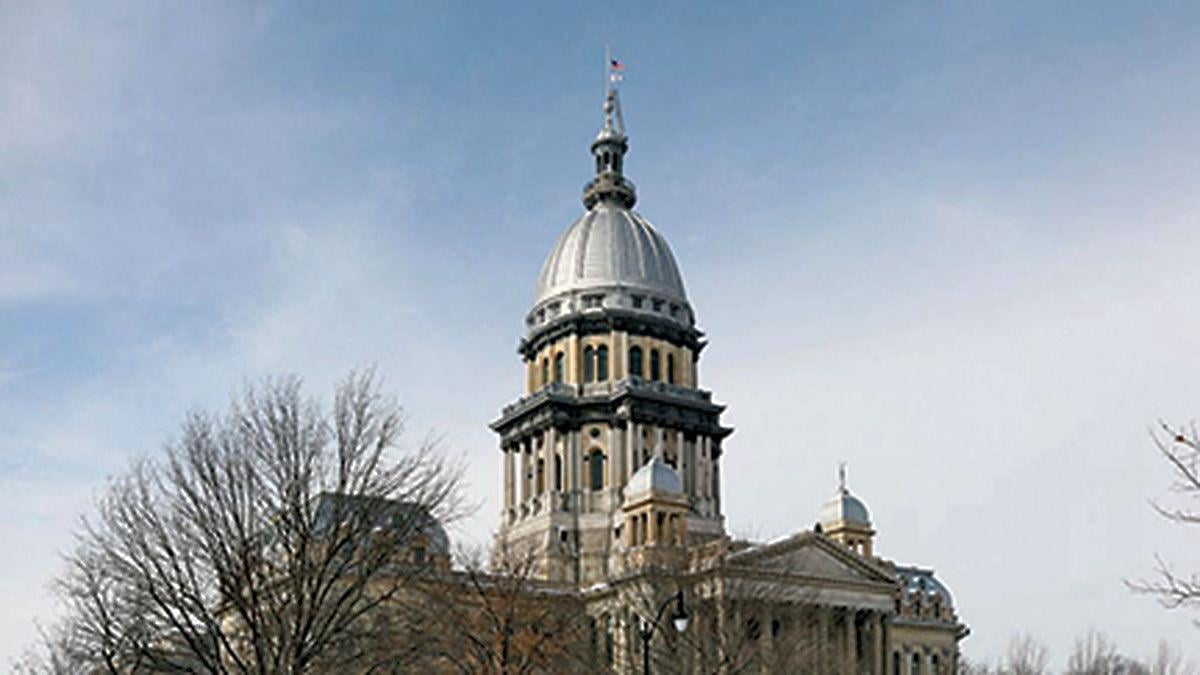 Many farmers and their advocates are happy with some things the Illinois legislature accomplished in the final hours of its spring legislative session, which technically ended at midnight May  31, but crept into the wee hours of June 1.
Funding for agriculture-related items, including ag education and county fairs, stayed pretty consistent, said Kevin Semlow, director of state legislation at Illinois Farm Bureau.
Big funding increases were given to the Illinois Nutrient Loss Reduction Strategy efforts, which became a new line item with $15 million funding per year. Of that, $3 million is for implementation of NLRS best practices for farmers, including planting cover crops, Semlow said.
The 3,000 page bill received no Republican votes and was criticized for cutting some tax incentives to businesses.
Still, advocates were also thankful legislators worked overtime to pass the $42.3 billion budget. The state lacked a complete budget for the better part of three fiscal years from 2015-17, forcing many state agencies to cut services or borrow money to survive.
At crunch time, hundreds of pages of legislation are reviewed within hours.
"My floor is littered with printed copies of the bills and amendments we go through," Semlow said the day after the marathon ending of the session.
Clean energy
Clean energy legislation, which farm groups are watching closely, was not completed. IFB is lobbying for farmers against energy companies getting eminent domain to acquire land for expansion. Rural residents also don't want to see the Prairie State Generation Station shut down early before other energy options are available because it could push rates higher.
Biodiesel fuel policy was the main focus for the Illinois Soybean Association this legislative session, said Andrew Larson, ISA's director of public policy and market development. 
In February, Gov. J.B. Pritzker brought up the idea of eliminating the sales tax exemption for B10 blends. Since 2003, Illinois has been a leader of sales of biodiesel blend B10, using 250 million gallons of pure biodiesel every year, Larson said.
While the tax exemption was saved for now, it sunsets in 2023.
"We have to make sure it doesn't sunset without appropriate biodiesel legislation on the books going forward," Larson said.
At the same time, efforts to get B20 named as the Illinois standard are going strong. If that happens, more than 400 million gallons of pure biodiesel would be used in Illinois every year, Larson said. Advocates have been supporting B20 for four or five years, but this is the first time it made it as far as proposed legislation, he said.
Value-added
The Illinois Stewardship Alliance lobbied for expansion of sales opportunities through the Home to Market Act.
Currently, cottage food laws only allow growers to sell their value-added products at farmers markets. The new law will allow them to also sell at fairs, festivals and through online businesses with shipping, said Molly Gleason, Illinois Stewardship Alliance's communication director.
The group was also successful in an effort to get $500,000 allocated to matching funds for the SNAP program to help people benefiting from food assistance afford food at farmers markets throughout the state.
"We thought it was coming last year, but the funds were not released," she said. "This is the first year the program will be real."
Legislators listening
"Overall we had a good session," said State Rep. Sonya Harper, D-Chicago, chairperson of the Agriculture & Conservation committee.
The budget protects agricultural education and provides funding for a disparity study, she said.
She agreed with Larson that headway was made on biodiesel issues, "but there is still a long way to go."
It was a different session with hybrid meetings during the pandemic. Although communication was a little more challenging, she said she still heard from Illinois Farm Bureau, Illinois Stewardship Alliance, environmental groups and the Department of Agriculture about issues important to them.
As a Chicagoan, she said she has also found it beneficial to have an adopted rural county in southern Illinois, chosen by IFB, to connect with people and understand issues there. She visited a dairy farm in Christian County with her daughter two weeks ago, and is planning another trip there soon.
The pandemic has put a strain on getting legislative work done, but now as things return to normal, she is "even more excited about what can be accomplished."