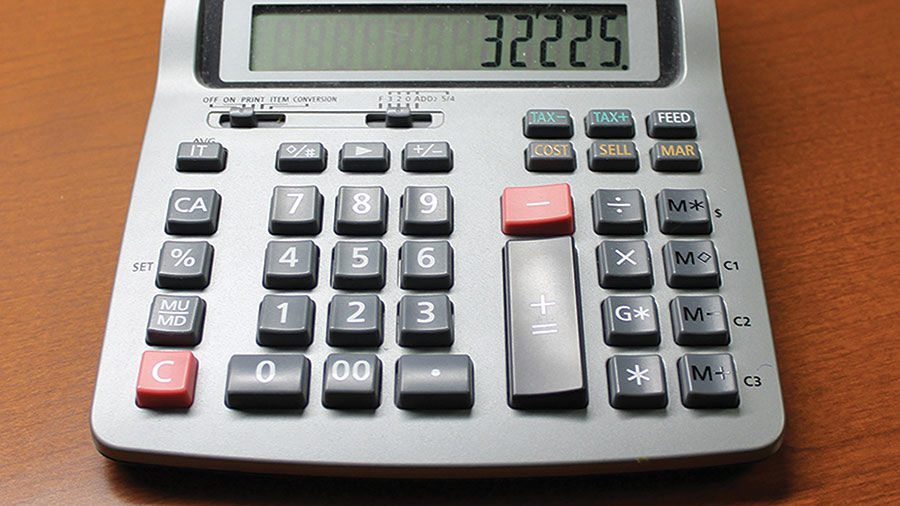 As with many aspects of farming, keeping the books is becoming more complicated. But it is still all about the basics.
"Farm bookkeeping is more complex. Farms are bigger, and there are usually more players in the game," said Dwight Raab of Illinois Farm Business Farm Management. "But the basics are still the same. Has the accounting changed over the past 10 years? No. But what's changed is that it's even more imperative that somebody keep on top of their bookwork."
Thompsonville, Ill., farmer Larry Miller still does his own books, but he is aware of how much more involved it is today.
"I still do my own, but I'm not sure if I should have somebody doing it," Miller said. "In my 47 years of farming, this thing has become a real business, not just a lifestyle. Back in my day, if you just worked really hard, you could overcome about anything. But that's changed.
"Having good records and knowing your costs is vital. There are so many more costs. It used to be just seed and fertilizer. Now we have so many chemicals. Looking at the value and cost, you have to have your finger on it."
One reason bookkeeping is more involved is because today's farm enterprise is often more than just a farm. Planting and harvesting crops may not be the only chores.
"In many cases, it's not just a farm," Raab said. "There may be a trucking enterprise attached to it. There may be a seed sales enterprise. The fact that they're larger and have more enterprises makes it more complicated."
Louis Aldag, an accountant based in Mt. Vernon, Ill., agrees. While the methods of keeping track of farm expenses may be changing, it's still all about the numbers.
"You've got more people going to QuickBooks or other computer bookkeeping," he said. "That's not changing the means. There are still a lot of paper books. But you're certainly seeing a movement toward computerized records, particularly with the younger generation."
Aldag recommends that farmers use a professional when dealing with taxes.
"At the very minimum they need a professional preparer, preferably one who does a number of farmers, not just one or two," he said. "We're talking about such a volume of money, in and out, you want to seriously look at a bookkeeper. If you don't have the time and desire, you need a bookkeeper."
Crunching numbers may not be the sexiest aspect of farming. But Aldag believes getting it right is worth the fight.
"Administrative cost is not real exciting," he said. "In the old days, nobody ever went to the coffee shop and said, 'I just entered a months' worth of records.' They'd say, 'I just plowed 80 acres.'"
He reminds farmers that bookkeeping expenses are fully tax deductible.
Raab points out that bookkeeping methods run the gamut, from old-fashioned ledgers to highly specialized computer programs.
"Some still use a hand-held set of records," he said. "Some use software. There's a whole host of software out there. That certainly makes that job easier. But some folks prefer to do that with a pencil, eraser and a ledger book."
Other issues can serve to further complicate record keeping on the farm. One this year is the fund established at the federal level to compensate farmers for losses due to tariffs on China, Mexico and Canada.
Knowing when to take payment for goods is also crucial. Some farmers play fast and loose with IRS regulations, Aldag said, preferring to delay the point when they are paid for their grain.
He said farmers who sell to an elevator at cash rates sometimes request that the elevator hold their check until January in order to delay claiming the income. But that isn't kosher.
"Everybody selling their grain in the fall and telling the elevator 'don't give me a check until January' is not technically acceptable," he said. "If I sold corn on the 10th day of October and just don't go pick up my check until Jan. 2, the IRS considers that income when the check is cut and available."
Miller also said changes in marketing have complicated record keeping on the farm.
"There are so many aspects to it," he said. "I need to be more involved in marketing. A lot of guys are having marketing services do those things. We didn't use to look at it that way. We didn't see the wider ranges of prices that we do now. Beans were up 14 cents yesterday and they're down 14 cents today. I have a truckload sitting here and I don't know what to do with it."
Raab puts it simply.
"Accounting is still accounting," he said. "It's how much accounting they have to do that makes it more complicated."