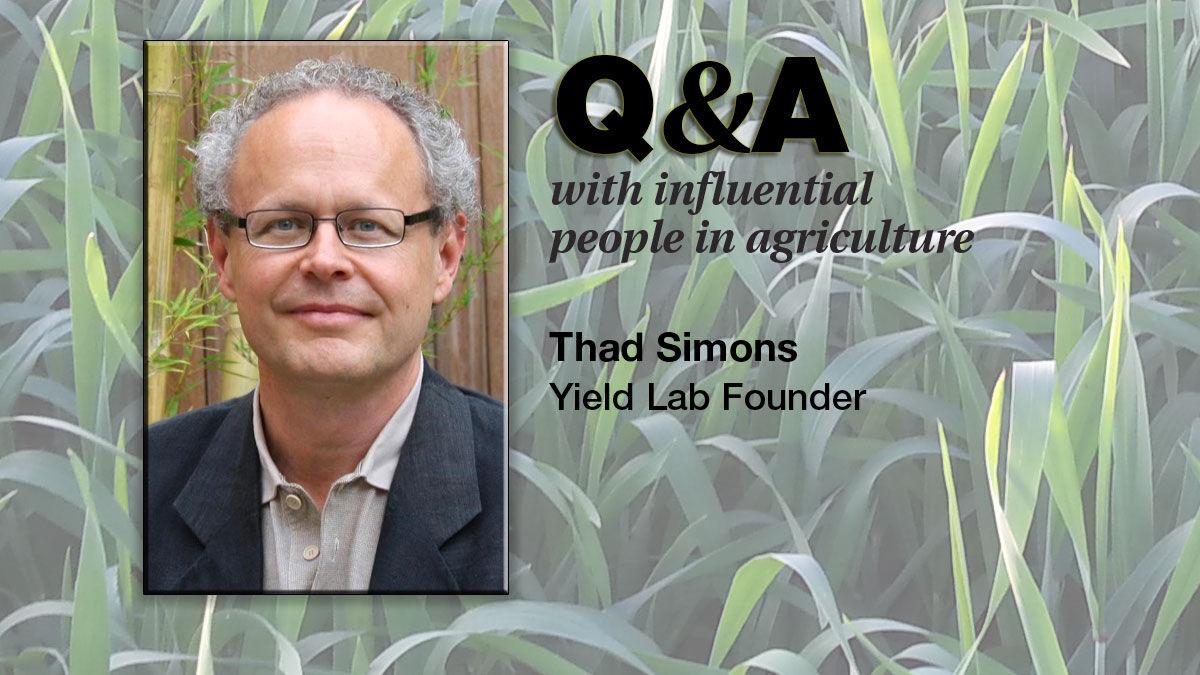 Thad Simons has taken a circuitous agricultural journey, from Georgia farms to Europe and finally to St. Louis.
The Georgia native began his international career with a law degree from the University of Georgia. Simons also has degrees from Columbia University in New York and the College of Sorbonne in Paris.
While in Brussels, Belgium, he joined Monsanto at its European headquarters there. In 2001 Monsanto sold one of its divisions, which became the animal health and nutrition company Novus International, to Japanese conglomerate Mitsui. Simons stayed on as the company's general counsel. He soon became Novus' chief executive officer.
Later, he relocated to St. Louis, where he founded The Yield Lab, an accelerator focused on plant technology.
Simons resides in suburban St. Louis with his wife Betty, a Belgian-born lawyer. He is still actively involved with the Yield Lab. IFT recently spoke with Simons about his life and career.
IFT: How did you become involved in international business?
SIMONS: The University of Georgia had a program at Brussels. That got me interested in international affairs and international law. But I first got interested as a student. I loved all things international. (Former Secretary of State) Dean Rusk was one of my professors.
IFT: You became CEO of Novus with a law background rather than a business degree. What was that experience like?
SIMONS: It is unusual for a Japanese company to have a lawyer running the company. It was like a startup; we had to build it from scratch. We had to build all the other functions. We had people in about 20 countries. For a young lawyer, it was a great opportunity to start a company. Today, it's well over $1 billion in annual sales.
IFT: You obviously did well with Novus. How is the company positioned for the future?
SIMONS: It still has strong growth globally. It's a pretty strong business. There's more competition than before, however. Today, poultry is three-fourths of the business.
IFT: How did you wind up back in St. Louis?
SIMONS: When I was getting close to retirement I looked back over my shoulder at St. Louis. I didn't spend much time here. When you run a multinational business, most of the time is spent traveling.
I got involved in a local investing group, St. Louis Arch Angels, and a couple of venture capitalist firms. I realized there was not very much investment happening with early stage companies with ag tech. We collaborated with local venture capitalist firms and set up the Yield Lab with money raised from local investors, Monsanto being one.
IFT: Do you have an example of a rubber-to-the-road innovation taking place at the Yield Lab?
SIMONS: We're finishing up a challenge with the United Soybean Board and Syngenta to look at disrupting the soy value chain, looking at how we provide more value back to soybean farmers. Over the next few weeks we will launch an aquaculture challenge. We're considering launching other challenges. We'll be looking at carbon-neutral livestock production in a few months.
IFT: How has the Yield Lab grown over its first six years? It has truly become international, right?
SIMONS: In the early stage we put $100,000 in seed capital and expanded into Europe. That's probably going to be 50 million euros this year. We opened up in Latin America; we started in Argentina, and now have partners in Brazil and Chile. We also opened in Singapore. So we have Yield Lab funds operating in four different regions around the world. We also started the non-profit Yield Lab Institute four years ago.
IFT: What nonprofits have you partnered with on other projects?
SIMONS: We've done nonprofit work with the World Wildlife Fund for a large-scale, 100,000-square-foot indoor farm built in St. Louis. We're working on trying to attract some kind of innovation around indoor farming, including a commercial-scale farm producing leafy greens, and will try and support creation of some kind of research facility, whether physical or virtual facility is open.
IFT: As you're aware, Monsanto was embroiled in much controversy and received its share of criticism during its long existence in St. Louis. In general, why do you believe the company was often seen in such a negative light in the public arena?
SIMONS: Monsanto was always a very science-based company. And sometimes that's not the most efficient way of communicating.
IFT: In general, what do you deem as the most critical technical component of agriculture going forward?
SIMONS: Information technology. Everything is data these days. Supply chains are data. Growing conditions are data. The biggest thing is getting better and more actionable information. The second biggest thing microbial, if you think about how we're coming to understand it in growing animals. That's a very big area.
IFT: How is agriculture moving forward in the tech area?
SIMONS: A year or so ago, in a report that measured application of data in different industries, agriculture was at the very bottom of 25 industries listed. So we have a long way to go. We hear about precision agriculture, but that's just one application. More important will be connecting supply chains, making them more resilient, more actionable. We saw with COVID it wasn't that the food was not being produced, it was just that it didn't get to the right place. We weren't connecting producers with consumers.