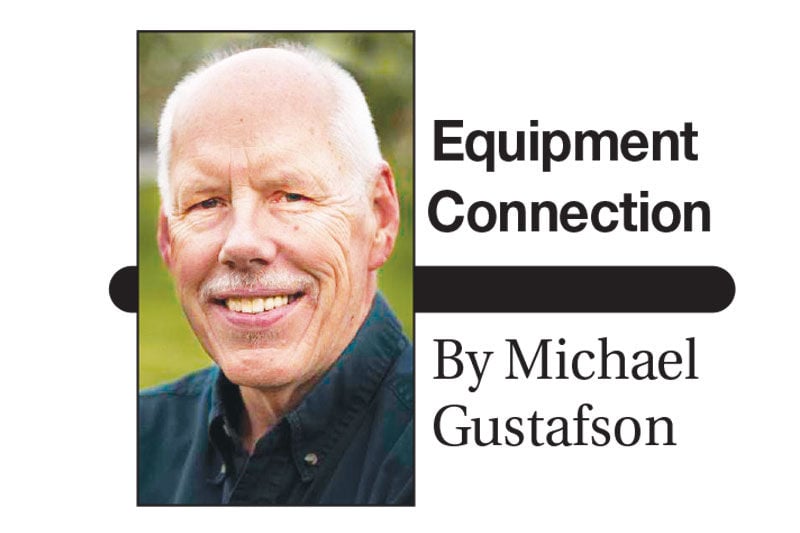 During a late-August trip through Illinois, Wisconsin and eastern Iowa, I noticed that corn fields were starting their dry-down process. The hot weather was certainly helping, perhaps leading to an earlier harvest this year.
I'm sure when this article reaches you, the harvest rush will be on. And you'll be looking at the best ways to get your grain out of the fields and into storage or headed to the grain elevators.
Combines have become bigger, handling more capacity with faster speeds and improved efficiency. After the combine finishes its work, though, you might be facing a bottleneck with grain handling. There are solutions.
Recently, I came across a piece of equipment called the Walkabout Mother Bin. It offers a large, portable, in-field grain storage solution with a 4,000-bushel capacity. That's four to six semi loads. According to the company, Walkabout Mother Bins, the Mother Bin can load a semi in about two minutes with an unload rate of 900-bushels per minute. You can run your combine continuously, unloading into grain carts which then unload into the Mother Bin. No waiting for semis to return for refilling.
Unfortunately, Walkabout Mother Bins only has dealers in select states. Perhaps they'll consider expanding into Iowa, Illinois and Missouri. You can check them out online at motherbin.com/.
In the meantime, you might consider a new grain cart from Kinze Manufacturing. The company is expanding and enhancing its family of dual auger grain carts for the 2022 harvest season and giving its entire grain cart lineup a sleek makeover.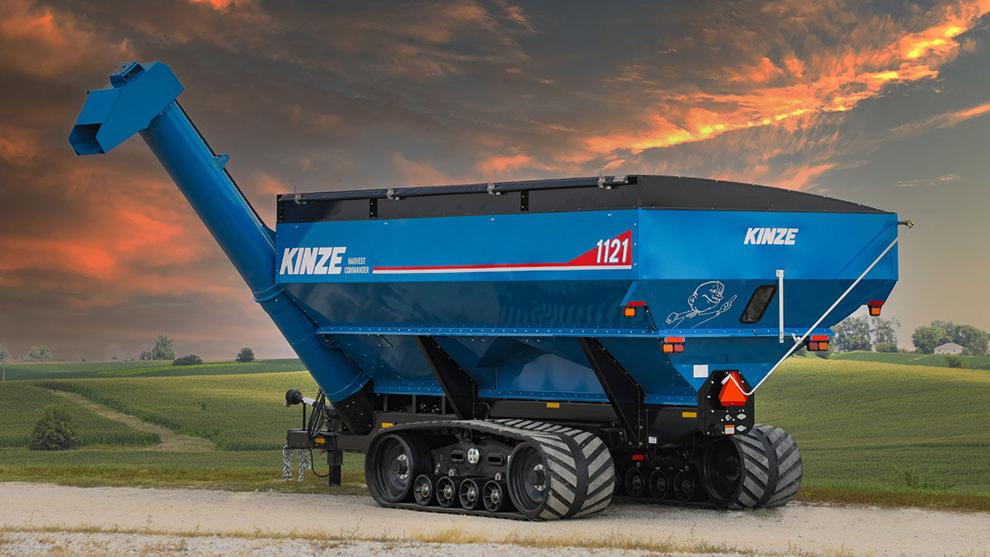 For next season, check out the newly introduced Harvest Commander 1121 model that can hold 1,100 bushels, the most-desired capacity size. Key features include optional long-life Camso tracks, an on-demand horizontal auger drive, and dump-door cleanout for easy and quick crop changeover. It also incorporates directional tip control and a low profile with short sides for operating on rolling terrain.
The new cart is actually a throwback to Kinze's 1050 model, discontinued in 2012, that offered 1,000 bushels of capacity.
The 1121 model's new features, including improved cleanout, auger spout grain control and upgraded lighting, which have been incorporated into Kinze's existing lineup of dual auger carts.
Beginning in 2022, all Kinze single and dual auger carts will carry the Harvest Commander name, as did the former 1050 model.
If you've decided to add or expand on-farm grain storage, GSI is introducing the EVO 50 grain bin. This new grain bin is engineered to keep the elements outside. For example, fewer bolts mean water has less chance for seeping in. By maximizing the strength of each connection to minimize bolts, EVO-50's advanced sealing system keeps water out.
Other key features include an optimized bolt pattern for fewer bolts and fewer holes, tougher hardware with additional corrosion protection and a water-tight seal, and a conical sealing washer on each EVO 50 bolt to improve how the washer extrudes itself into the bolt hole to seal out water when tightened.
You can get the most use of your high-performance combine, while shortening your harvest season, by eliminating grain handling bottlenecks. New equipment coming this year and next offer great options.
---
Michael Gustafson has written for and about farm equipment companies, their products and dealerships for more than 40 years, including 25 years with John Deere. He lives on a small acreage in Dennison, Ill.