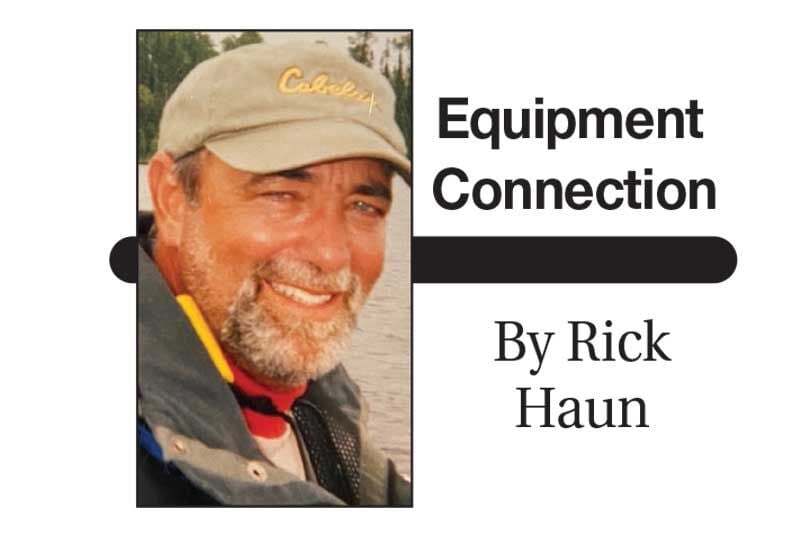 While the pandemic has disrupted supply chains, slowed food processing facilities and impacted just about every aspect of daily life, ag equipment manufacturers keep introducing new technology and innovations at a brisk pace.
Need proof? Just take a sneak peak at a few of the winners of the 2022 AE 50 Awards — a program developed by the American Society of Agricultural and Biological Engineers (ASABE) to recognize the 50 most significant innovations in ag engineering and technology during the past year.
The award program showcases products that save producers time and reduce costs and labor, all while improving user safety.
A trio of new sprayers from Fendt, Case IH and Haigie stand out among the list of winners and ought to generate plenty of interest from producers and custom applicators across the Corn Belt.
Let's start with the all-new Fendt 900 Rogator sprayers. Wearing fresh Fendt colors and badge, this latest generation of the popular Rogator line comes loaded with breakthroughs in self-propelled sprayer design. With new adjustable clearance, the machine can switch between standard clearance (56-60 inches) and high clearance (72-76 inches) in less than 45 seconds with the push of a button. It can also be equipped with liquid, dry pneumatic or dry spinner delivery systems, which can be converted in as little as two hours. 
The 900 Rogator sprayers' all-season versatility — from pre-plant to post-harvest applications — will allow operators to maximize their equipment investment.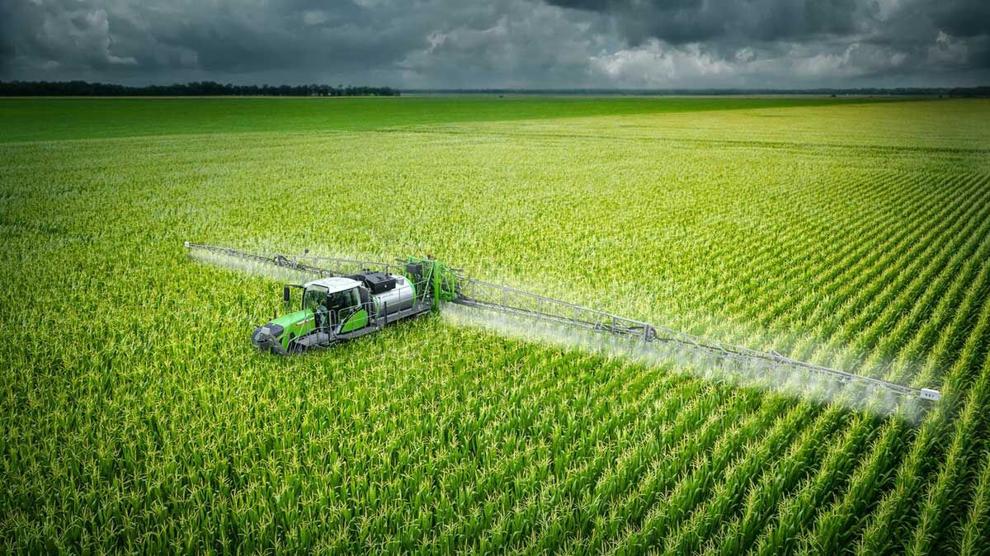 The new Patriot 50 Series was just one of several new products from Case IH to be recognized by ASABE. The new red self-propelled machines offer an improved operator environment, greater vehicle control, enhanced connectivity and integrated technology to provide consistent, accurate performance throughout the growing season. With up to 390 hp, 1,600-gallon tank capacity and up to 135-foot boom width, these new machines are designed to knock out big acres in no time, with a new lighter footprint that lets operators get into fields sooner with less compaction.
"We pride ourselves on manufacturing high-quality equipment and solutions that help producers increase profitability," said Scott Harris, Case IH global president. "Case IH equipment is designed, built and tested by farmers. This recognition from the American Society of Agricultural and Biological Engineers reflects our commitment to providing innovative solutions that meet today's farmers' needs."
And when it comes to saving time and money, it's easy to understand why the new STS 20 (single-tank system) sprayer from Haigie made the AE 50 list. This new front-boom sprayer features an updated cab, 400-hp John Deere 9L PowerTech engine and whopping 2,000 gallon solution tank which cuts down on refills and ramps up productive time in the field.
AE 50 awards also went to a couple AGCO tractor brands — the new Fendt 300 Vario and the Massey-Ferguson 8S Series. The new 300 Vario expands Fendt's wheel tractor line-up for North America with four models ranging from 100 to 132 rated hp.
These new machines feature the fourth generation Vario CVT transmission — now with a smart power-boost which provides up to 10 more horsepower on demand. According to AGCO, the new 300 Vario Series takes ride comfort to a whole new level with its VisionPlus operator's station, a self-leveling suspended front axle and cab suspension.
The Massey Ferguson 8S tractors, available in six models from 205 to 305 max engine hp, touts hydraulic and cooling improvements, a quieter cab, easier-to-use controls and a choice of the Dyna E-Power for superior transfer of power to the ground, or Dyna-VT CVT transmission that allows operators to choose the exact speed and engine rpm for the job at hand.
Two award-winning innovations from AGCO's Precision Planting unit are designed to help growers gain more accurate depth control, especially important with today's faster planting speeds and higher seed costs.
Reveal is a new frame-mounted, floating residue management system that uses a trailing, internal gauge wheel to gain consistent depth of the cleaning tines by running on the cleaned dirt, not on top of the residue.
SmartDepth is a depth calibration and control system that replaces the standard T-handle on row-crop planters, allowing operators to adjust planting depth from the tractor cab on-the-go. When paired with the Precision Planter SmartFirmer, SmartDepth can automatically control planting depth to a soil moisture target.
"The AE50 Awards are among our industry's highest achievements and AGCO is very proud to be honored again this year with ASABE's recognition," said Brad Arnold, senior vice president, product management at AGCO.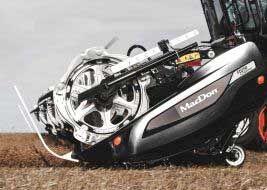 And finally, among this early review of the 2022 AE 50 winners is the new FD2 Flex Draper from MacDon — the folks who introduced the original flex draper. The company says this new series — available with up to an acre-eating 50-foot cutting width — offers 20% more capacity, 30% more speed and 70% more flex which should be mighty appealing to bean growers who want to maximize the yield of every plant.
The AE 50 awards will be presented at the ASABE Agricultural Equipment Technology Conference — to be held virtually — in February. We'll plan to talk more about the award-winning new products and innovations from other equipment makers in upcoming columns.
---
Rick Haun has more than 35 years' experience writing about ag and industrial equipment, much of that time with John Deere. A native of Wayne County, Ohio, he received his first tractor lessons on an Allis-Chalmers WD45. He resides in Shawnee, Kansas.