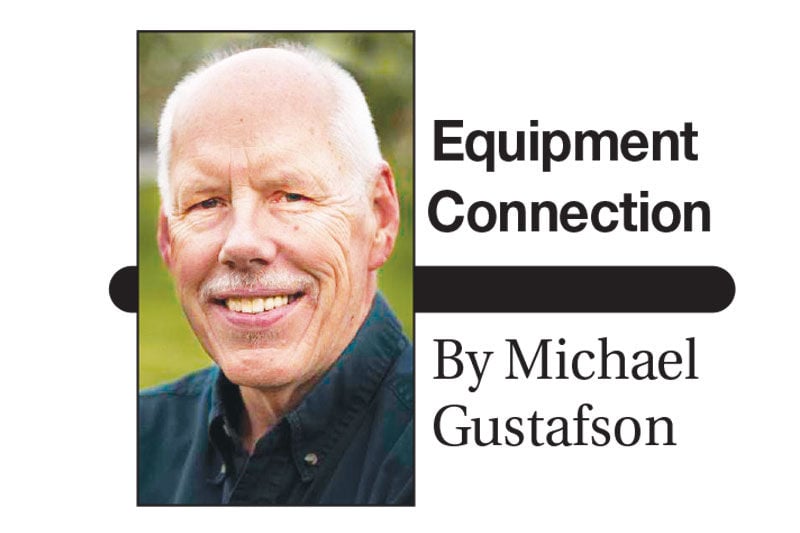 When it comes to livestock, it's essential to control input and manage output.
The input I'm talking about is feed nutrition. The output? Manure, of course.
Recently, two companies have introduced new machines to help you better deal with livestock inputs and outputs: Massey Ferguson balers and Art's Way manure spreaders. Let's start with the input … balers.
"In climates with high humidity and lots of rain, putting up hay traditionally can be a challenge, so many forage growers are turning to baled silage," says Dane Mosel, marketing product specialist for hay and forage at AGCO. "Not only do they avoid the drydown issues, but they can harvest their forage at the ideal growth stage for maximum nutritional value."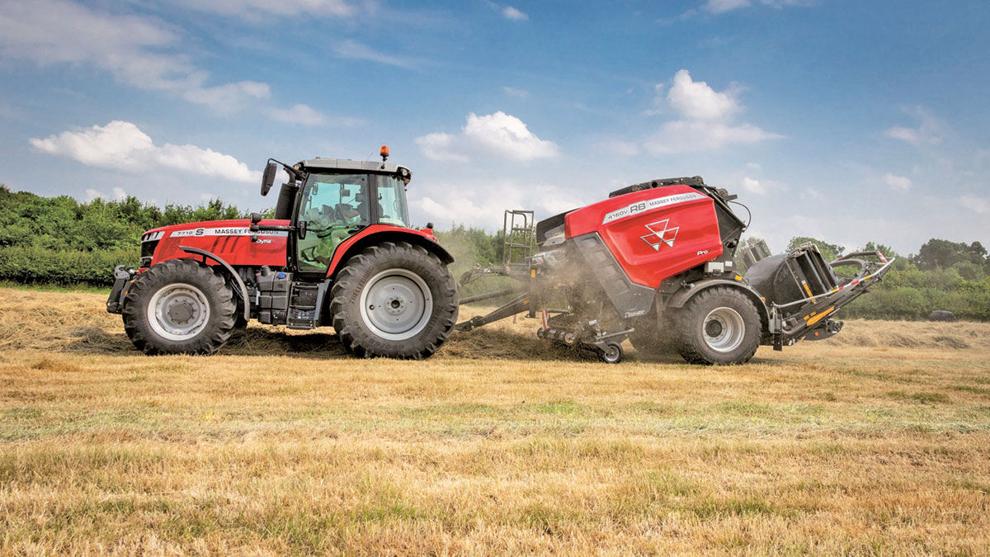 That's one reason AGCO introduced the Massey Ferguson RB 4160P Protec combo baler. Producers now can focus on harvesting forage at optimum condition, preserving it at peak nutritive value for livestock.
"It takes less than a minute from the time forage enters the Protec's pickup to the time the wrapped bale is released," says Mosel. "That preserves the nutritional quality the grower worked so hard to achieve in that crop. Feeding such premium-quality forage may actually lower ration costs because you don't need to feed as much or need as many supplements."
According to the company, the RB 4160 Protec can handle any crop a grower wishes to bale. In addition to plastic-wrapped baleage, the machine can be used to mesh wrap forage before bagging as silage, as well as to bale dry hay, straw and even course material such as corn stover.
A baler versatile enough for all these crops must be built to withstand tough, abrasive conditions. Mosel says the Protec baler promises durability and long life.
"We have standard RBs in the field with 50,000 to 60,000 bale counts and still going strong, so these balers are built to handle whatever you can throw at them," he says.
The Protec baler has a robust chassis and rides on high-flotation tires selected to handle the machine's 14,000-pound weight. The baler components, including the pickup, bale chamber and net-wrap system, are identical to the RB 4160V silage baler.
With a tine-to-tine width of 73 inches, the cam-less pickup ensures that even heavy, wet forages feed smoothly into the bale chamber. Because there is no cam track, there are fewer moving parts, making the baler both quieter and more reliable with less maintenance and fewer adjustments.
The Protec baler features two banks of Xtracut hydraulically operated knives. Operators can select zero, eight, nine or 17 knives offering cuts as small as 2.65 inches in length, helping improve forage digestibility. Once the crop is inside the bale chamber, the Constant Pressure System (CPS) makes sure density stays consistent through the entire baling process.
"The denser the bale, the less oxygen when it's wrapped, which improves the ensiling process," Mosel says, adding that the Protec's variable chamber forms bales that are 4 feet wide and 35.5 to 63 inches in diameter.
To help manage your livestock operation's "output," Art's Way recently has announced new enhancements to their X Series manure spreaders.
For starters, an ISOBUS-compatible rate control system gives operators real-time control to adjust application rates and gate height on the go. It's an exclusive Raven Industries Inc. system that makes it easy to produce readouts designed to fulfill the increasing need for application documentation.
Art's Way offers a choice of box sizes ranging from 500- to 900-cubic-feet heaped capacity. The X500 is a single-axle, straight-side machine with a single apron drive gearbox. The X700 and X900 have tandem axles, dual drive gearboxes, and flared sides. The flared sides provide a base for the bucket and a lower loading height. They also deliver extra capacity and prevent spillage compared to competitive spreaders with straight sides.
A unique vertical beater placement sends out a consistent spread behind the machine, reducing the chance of clumps or dead spots. The vertical beaters are removable by simply taking out eight bolts and disengaging the driveline, making it possible to haul forage, silage, snow, compost and hay.
Finally, a limited lifetime apron chain warranty offers peace of mind. For the original purchaser, the plan pays for repair or replacement of any defective link or section.
"Our X Series manure spreaders are built tough to handle just about anything," says Art's Way engineer Izac Roberts. "These time-tested machines have seen some pretty serious upgrades to offer where it matters most. And if that isn't enough, we have a limited lifetime warranty on important components, like our apron chain."
From controlling inputs to managing outputs, these new products are just a couple that livestock producers can choose from for durability, reliability and efficiency.
---
Michael Gustafson has written for and about farm equipment companies, their products and dealerships for more than 40 years, including 25 years with John Deere. He lives on a small acreage in Dennison, Ill.