One of my favorite television shows in the early 1980s was Hill Street Blues, a weekly crime drama about an overworked, understaffed police precinct in an anonymous inner city that seemed quite a bit like Chicago. During each show, the officers attended a roll call with a police sergeant who urged each of them to "be careful out there."
Well, corn and soybean harvest 2018 is making its roll call, and, at the risk of being too preachy, I'm urging everyone to be careful out there!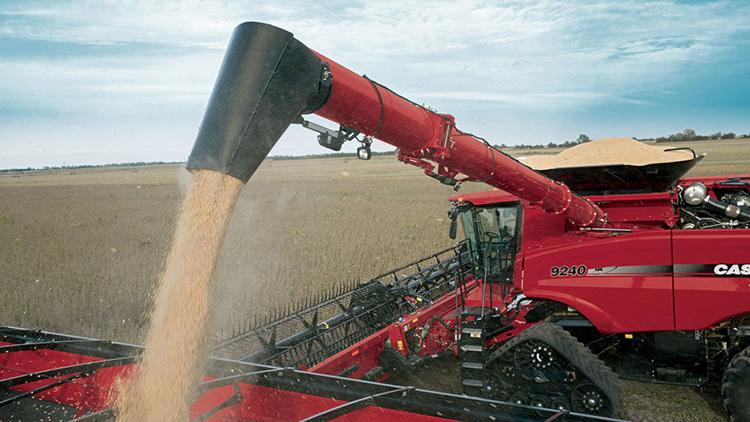 One of the most dangerous jobs in America, farming, is entering one of its most dangerous time periods, with farmers experiencing long, tiring days, while operating large, heavy, complicated equipment through fields and over roadways.
The fact is the injury rate for agricultural workers is more than 40 percent higher than the rate for all workers, with 5.5 people out of every 100 being injured in crop production alone. That's from U.S. Department of Labor statistics.
We all understand the risks, and we've heard of — or had experience with — the outcomes of being overworked, being in a rush to get the crop in, or working with equipment that's not set right or operating in a safe manner.
According to an Iowa State University report, injuries can be caused by taking shortcuts with routine tasks, not getting enough sleep or regular breaks, or failing to follow safety practices.
Serious injuries occur when operators are pulled into the intake area of harvesting machines. And many injuries come from slips or falls around these machines.
The common denominator, and one we can control, is the feeling that we must hurry to finish the harvest. Rushing while tired is the worst combination.
So, yes, slow down a bit. Be deliberate in what you're doing. If you're feeling tired, relax. Take a nap. Turn the machine over to another person who also knows how to operate the equipment properly.
Machinery manufacturers recognize the importance of adding safety features to their equipment. Beside the warning lights, buzzers and bells you might hear, new harvesting equipment comes with automatic shutoff sensors, fire extinguishers, warning decals/labels, PTO shields, guards over moving parts and Roll Over Protection Structures (ROPS). (Always remember to wear a seatbelt with equipment outfitted with ROPS.)
Of course, no matter how many safety systems are built into the machinery you operate, the chance of an injury really comes down to you and the way you're working. Safety, after all, is a habit.
Anyone who operates machinery should be knowledgeable about the equipment's operation and must be physically able to do so. Be sure to inspect your harvesting equipment and correct any potential hazards before the season starts. Keep all harvesting machinery shields and guards in place while operating. Identify and keep away from dangerous areas on and around harvesting machinery, including pinch points, shear points, wrap points, pull-in areas, thrown objects, crush points and free-wheeling parts. Before dismounting a harvesting machine to unclog, inspect or service, shut it down completely. Turn off the engine, remove the key, and wait for all moving parts to stop.
Most of all, keep children away from any operating harvesting machine and its discharge auger.
Kids like to be a part of the harvest scene. They see that there's plenty of excitement with the intricate ballet of combines, trucks, grain carts, tractors and other equipment. But there's plenty of danger, too.
The Progressive Agriculture Safety Day program, the largest rural safety and health education program for children in North America, offers some advice directly to kids for the harvest season:
Never step over, stand next to, lean over or rest on a moving part such as a PTO, belt or pulley. Even standing a few feet away can be dangerous because you could slip and fall, or be accidentally pushed into the area.
Check clothes for strings, shoelaces and loose items that can get caught by a moving part. If you have long hair, tie it back.
Stay out of work areas until all machines are turned off. Adults may not hear you when machines are running.
And remind adults to always keep protective guards and shields in place for everyone's safety.
So, to all our readers and farm families during this stressful harvest season: Be careful out there!
---
Michael Gustafson has written for and about farm equipment companies, their products and dealerships for more than 40 years, including 25 years with John Deere. He lives on a small acreage in Dennison, Ill.